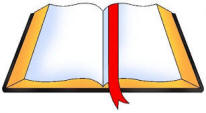 FAITH BOOK
21st SUNDAY -C- August 21, 2022
Isaiah 66: 18-21; Psalm 117;
Hebrews 12: 5-7, 11-13; Luke 13: 22-30
Jude Siciliano, OP
---
From today's Gospel reading:
Jesus said,
"Strive to enter through the narrow gate,
for many, I tell you, will attempt to enter
but will not be strong enough."
Reflection:
The "narrow gate" is an image for Jesus' way of living and his gift of himself so that we can follow that way. To forgive is a narrow gate; to serve by giving time and money for those in need is a narrow gate; to put aside my schedule and agenda to listen to another's pain, is a narrow gate; to live a careful and frugal life, to have less so someone can have some, is a narrow gate; etc.
So, we ask ourselves:
What is the "narrow gate" I am being invited to enter at this time in my life?

How is Jesus giving me courage and determination to move forward and enter?
Click here for a link to this Sunday's readings:
https://bible.usccb.org/bible/readings/082122.cfm

---
FAITH BOOK ARCHIVE: