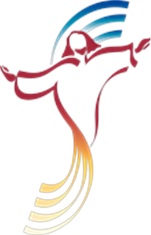 Come & See
---
Brief reflections on the week's Scripture readings,
21st SUNDAY - Week of August 21, 2022
---
The Word…
"Strive to enter through the narrow gate,
for many, I tell you, will attempt to enter but will not be strong enough.
After the master of the house has arisen and locked the door,
then will you stand outside knocking and saying,
'Lord, open the door for us.' He will say to you in reply,
'I do not know where you are from.' And you will say,
'We ate and drank in your company and you taught in our streets.'
Then he will say to you, 'Depart from me, all you evildoers!'…
(from Lk 13:22-3012)
---
Pondering the Word …
There's a channel on US cable TV that features "Shark Week" every summer, just in time to scare everyone going to the beach on vacation. In fact, this year it was expanded to a whole month! Well, every three years, the lectionary cycle features what I like to call, "Hypocrite Week," when Jesus takes it to those he sees as "talkin' the talk, but not walkin' the walk." Maybe this year, we can use it to scare all those out there taking a vacation from integrity, character, and honesty!!
It sounds like the folks knocking on the door are under the mistaken impression that just hanging around with Jesus will be sufficient to gain admittance: "Come on, remember us? We ate with you. We drank with you. We listened when you taught us. Isn't that enough?" Jesus makes it clear—"No way!" He even calls them evildoers! The literal Greek translation is "workers of injustice." I can see them left scratching their heads: "Workers of injustice? But we didn't commit sins. We didn't do anything wrong!"
"No," Jesus says, "you didn't do anything wrong. You just didn't do anything. My presence, my teachings made no difference in your lives. You talk a good game, but in reality, your hearts are not changed. You might be a fan of mine, but you are not a follower."
---
Living the Word…
In Greek, the word hypocrite means "play actor" which sounds pretty innocuous, but if you've ever read Dante's Inferno, you know hypocrites are at the penultimate lowest level, surpassed only by those who commit treachery. I can think of a few people in the public arena—those who try to profit off of someone else's grief and sorrow—that ought to be shakin' in their shoes. I pray God will change their hearts.
And I pray God will change my heart as well, because, let's face it: we are all hypocrites every now and then. We can be lukewarm or even fearful to follow in Jesus' footsteps. That narrow gate Jesus talks about does indeed take strength, the strength we can find in regular prayer and in community. Let's pray together to "strengthen our drooping hands and weak knees" (Heb 12:13), and help one another as we strive to be more than fans—to be followers.
---
Mon, Aug 22: "We pray that our God may make you worthy of his calling and bring to fulfillment every good purpose and every effort of faith, that the name of our Lord Jesus may be glorified in you, and you in him," (2 Thes 1:1-5, 11-12) What a lovely prayer Paul and his companions offer for the Thessalonians! Based on Paul's letters, they seem to be one of the more dedicated of the nascent Christian communities, but regardless, how wonderful to have someone pray that you may be worthy of God's call! Reflection/Provision: Of course, it is God that makes us worthy but what if we started praying this for one another in community? Think about sharing this prayer as a way to start your next ministry meeting or as a blessing at the outset of a project, or even for the new school year!
Tue, Aug 23: "Woe to you, scribes and Pharisees, you hypocrites….Blind guides, who strain out the gnat and swallow the camel! (Mt: 23:23-26) When it comes to stories about institutional religion, the media tends to focus on things that illustrate Jesus' words today to a tee: e.g., the wringing of hands over an incorrect pronoun being used in a baptismal rite versus the "weightier things of the law" like love and acceptance of the outcast, and mercy for sinners. Reflection/ Provision: Have you ever gotten upset by a ritualistic misstep, thinking that somehow, if things are not done just so, God won't accept us? Or that we, by dotting our Is and crossing our Ts are more pleasing to God? This was the God defined by the ancients, not the God we worship in Christ Jesus… the very God who questioned and even flaunted some superficial rules in the face of the hypocrisy of those who obsessed over them. Don't worry so much about appearances. Pay attention to what's inside your heart.
Wed, Aug 24: "The LORD is near to all who call upon him, to all who call upon him in truth." (Ps 145) Reflection/ Provision: When you call upon God do you call upon him in truth? It might seem like a strange question, but take time to consider it. The parable of the Pharisee and the Publican comes to mind for me. There are times when, like the Pharisee, I am "praying to myself;" not in the sense of praying quietly, but enumerating all the wonderful gifts God has given me, instead of beating my breast in remorse for my sins, my prejudices, the times I have used my blessings for my own gratification rather than for God's glory. Or the times I try to hide from God, not being totally honest in my prayer. Once again remember, it's the hypocrites Jesus can't abide, at least the ones not willing to learn. Call upon God today in complete truth and with complete trust.
Thu, Aug 25: "But if that wicked servant says 'My master is long delayed…the servant's master will come on an unexpected day and will punish him severely and assign him a place with the hypocrites." (Mt 24:42-51) Here's our buzzword again. Actually, the literal translation of "punish him severely" is "cut him in two." (An example of what's called Hebrew hyperbole!) I've noticed a strange phenomenon in our culture that seems to be happening with alarming frequency: that something is not really wrong unless you get caught. Are you seeing that too? Reflection/Provision: I imagine we have all taken risks like that, thinking our actions are no big deal. But as the saying goes, "to tolerate is to teach." What do we tolerate from our celebrities and politicians, our relatives and neighbors perhaps, that might be teaching our kids the wrong lesson? Ask the Spirit to shine a light on this.
Fri, Aug 26: "Five of the (virgins) were foolish and five were wise. The foolish ones, when taking their lamps, brought no oil with them, but the wise brought flasks of oil with their lamps." (Mt 25:1-13) Some Scripture scholars say not to read more into Jesus' parables than he intends, but I have a habit of doing just that. What if one of the foolish virgins decides to stay saying, "Well, I'm not very well prepared, but my desire to accompany the bridegroom is great! I hope he believes I have done my best and can see the light shining, not from my lamp, but from my heart." Reflection/Provision: It always comes down to the light shining in our hearts. We get distracted. We make mistakes. Do your best to keep the light of love burning in your heart. Jesus will surely see it!
Sat, Aug 27: "A man going on a journey called in his servants and entrusted his possessions to them." (Mt 25:14-30)
I feel badly for the timid and fearful third servant in this story. Again, I know Jesus' message is for us to use the gifts we have been given, but another thought intrigues me: What if the other servants had reached out to this third one to support and encourage him? Then all three could share in the master's joy. Reflection/ Provision: We get so busy working out our own salvation we fail to look up and see others who are struggling. I imagine the master in this story—Jesus himself—would be doubly delighted, overjoyed learning the stronger ones had helped the weaker one. As Jesus often asks his disciples, "What is your opinion?"

---
We hope you enjoy "Come and See!" and we welcome your input. Please contact
Elaine Ireland
at
ehireland@loyola.edu
with questions, comments, and responses.
---
To receive "Come and See!" via email, send request to ehireland@loyola.edu.
© 2021, Elaine H. Ireland.
---
Up to 6 weeks of "Come and See!" reflections are saved here.
The latest is always listed first.