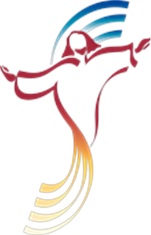 ---
The Word…
Moses at once bowed down to the ground in worship. Then he said, "If I find favor with you, O Lord, do come along in our company" (from Ex 34:4-6, 8-9). "The grace of the Lord Jesus Christ and the love of God and the fellowship of the Holy Spirit be with all of you"
(from 2 Cor 13:11-13)
---
Pondering the Word …
Moses has been through a lot on behalf of the Israelites. God invites him back up the mountain for another set of commandments, only this time, Moses has to lug the stone tablets up himself. Stiff-necked, indeed, these chosen ones of God! But Moses invites God to come along anyway, knowing he will have to be the mediator between the people and God many times again! He's okay with that. Paul talks about being open to the grace, love, and fellowship of the Trinity. Instead of "fellowship," the Greek translation says the "community" of the Holy Spirit. Community…living with the Spirit, inviting the Spirit to come along, not just in table fellowship, but all the time. Through the ups and downs, the trials, the happy times, the mourning, the joys. It is the Spirit who accompanies us and serves as our Advocate, shoring up the community and strengthening our relationship with our Triune God.
---
Living the Word…
Two things for this week: It is all well and good for us to ask God to come along in our company, to ask the Spirit to join in our community. So, as you head out each day, doing whatever it is you "have to do," consciously ask God to come with you. Of course, we know God's Spirit is with us, but make a point to invite the Spirit as a way of reminder for you. And I'm sure God delights in the invitation! It's nice to feel welcome! But God also reciprocates. God invites us to come along in the Spirit's company, to put aside our "have to dos" and big plans, and instead, follow where the Spirit leads. To be in true community with the Trinity, we can't just go along when it fits our mood. Look, listen, and be present to the Spirit this week. Don't be afraid. She is our Mediator, our Advocate, our Counselor, and our Protector.
---
<![if !mso]>
Mon, Jun 5:The neighbors mocked me, saying to one another: "He is still not afraid!" (Tb 1:3; 2:1-8). I like when the Book of Tobit shows up in the lectionary. It's got all the ingredients for a bizarre, quasi-sci-fi miniseries: angels in disguise, demons, marital discord, an arranged marriage, mysterious deaths, miraculous healings… and of course, money. At the outset, we learn Tobit is an upstanding guy who does things his faith requires at great risk to himself, even as he is in exile in Nineveh (of all places—remember Jonah!). In this verse, he is mocked by his Jewish neighbors.
Reflection/Provision: Have you ever been mocked for acting on your faith? I've not been mocked, but surely, I've been questioned: "Why do you continue to serve in the city when it is so violent? "What difference will your meager efforts to recycle make?' Don't let the naysayers bring you down! Continue to follow the path of love and faith. Where will the Spirit lead you to be true to your faith today?
Tue, Jun 6:"Whose image and inscription is this?" (Mk 12:13-17).
This is a great example of Jesus' skill at rabbinical debate. He responds to the trap laid for him, leaving the assembled crowd with a sense there is much more to this question than meets the eye.
Reflection/Provision: This is not a discussion of the division of church and state. There is a deeper message for each of us: "When people look at me, whose image do they see? What does it mean to me to be made in God's image? Whose inscription is in my heart? What of me belongs to God? With what do I repay God?"
Wed, Jun 7: "Lord, refuse me not. It is better for me to die than to endure misery in life,and to hear these insults!" (Tobit); [I] beg the Lord to have me die, so that I need no longer live to hear such insults" (Sarah) (Tb 3:1-11, 16-17). This is an uncomfortable passage. I pray it is not a trigger for anyone, but I believe the message needs to be shared: Tobit and Sarah are being bullied, just like what some of our young people deal with today. I've heard skeptics say kids need to toughen up, but bullying has been a serious threat to lives and communities since time eternal.
Reflection/Provision: Don't dismiss the cries of someone being bullied. If you are being bullied, cry out to God but don't take matters into your own hands. Don't repay evil with evil by retaliating in kind or letting the bullies accomplish their evil intent. Trust God has "plans for your welfare and not for woe, so as to give you a future of hope" (Jer 29:11), and that this time of difficulty and abuse will pass. Share what you are experiencing with your family, a counselor, or a trusted minister. Don't go it alone.
Thu, Jun 8: "Call down your mercy on me and on her, and allow us to live together to a happy old age"(Tb8:4-9).
Reflection/Provision: June is a popular month for weddings. While I would NOT recommend readings being taken from the Book of Tobit (it's just too bizarre!), this short verse is quite lovely as a blessing: "Lord, call down your mercy on this couple and allow them to live together to a happy old age!" God knows, mercy is essential in any long-term relationship, and what better model to have than God! It could also be good for anniversaries, particularly for couples encountering illness or difficulties. Who will you bless with God's mercy today?
Fri, Jun 9:That day there was joy for all the Jews who lived in Nineveh(Tb 11:5-17). Tobit has his sight restored. Tobiah is home safe and sound with his new bride. All the Jews in Nineveh, though they live in exile, still find ways to celebrate in community!
Reflection/Provision: The word "community" has been on my mind and heart lately. So much was lost during the pandemic and in the current political strife. We need to find community again but in a new way. Our communities must open up and come together to find joy and to celebrate, not as isolated tribes, but as one. What will you do today to end this exile of division?
Sat, Jun 10:"Those who regularly give alms shall enjoy a full life; but those habitually guilty of sin are their own worst enemies" (Tb 12:1, 5-16, 20).
Reflection/Provision: The angel, Raphael, shares great words of wisdom here, but I'd like to add a few thoughts: First, those who give—not just alms, but their time and talents—will indeed enjoy a full life IF they are giving out of love and not with the idea that they are going to change anyone or anything. If your giving is based on obligation, yes, you may experience some good feelings about yourself, but it's not going to lead to a full life. And imagining you are going to change someone or some situation will only lead to discouragement. Raphael hits the nail on the head with that second phrase: we are our worst enemies! God does not make us miserable when we sin. We make ourselves miserable, and even more miserable when we fail to return for God's mercy. Reflect on Raphael's wise words today. Does a generous spirit add to the fullness of your life? Do you return to God each time that sin of habit rears its head?
<![endif]>
---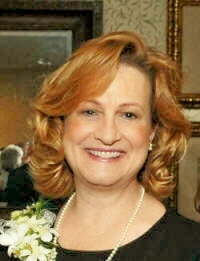 Elaine Ireland has a passion for working with parents and anyone who struggles to maintain a sense of God's love and peace amid the day-to-day challenges of life. She has a master's degree in Spiritual and Pastoral Care from the Pastoral Counseling department at Loyola, Maryland, with a focus on developmental psychology and spiritual guidance. Rooted in Ignatian spirituality, she is a writer, retreat and workshop leader, and presenter on topics such as pastoral parenting, "letting go," and finding the spiritual in the midst of everyday life. She lives in Ellicott City, Maryland with her husband, Mark and children, David and Maggie.
---
We hope you enjoy "

Come and See!

" and we welcome your input. Please contact Elaine Ireland at

ehireland@gmail.com
with questions, comments, and responses.
---
© 2009 - 2020, Elaine H. Ireland - Images@FaithClipart.com
---