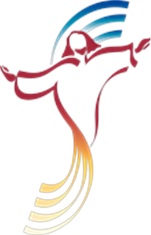 Come and See!

Week of October 1, 2023
---
The Word…
Thus says the LORD: You say, "The LORD's way is not fair!"
Hear now, house of Israel:
Is it my way that is unfair, or rather, are not your ways unfair?
When someone virtuous turns away from virtue to commit iniquity, and dies,
it is because of the iniquity he committed that he must die.
But if he turns from the wickedness he has committed,
and does what is right and just, he shall preserve his life"
(from Ez 18:25-28).
Jesus said… " When John came to you in the way of righteousness,
you [elders] did not believe him; but tax collectors and prostitutes did.
Yet even when you saw that,
you did not later change your minds and believe him"
(from Mt 21:28-32).
---
Pondering the Word…
Have you ever wondered about the last line from today's gospel? I have the urge to go up to Jesus and whisper to him, "Well, of course the elders are not going to change their minds! The last thing they will do is follow tax collectors and prostitutes anywhere! Why would they follow sinners?"
"Why?" Jesus answers me. "Because this is the Good News of God's love. This is why I came. Forgiveness and mercy abound for those who are willing to change their hearts."
Today's readings follow up from last Sunday's readings about what is "fair," and focus on the Good News, news that was also shared by the prophets of old like Isaiah and Ezekiel. God's promise of mercy was, is, and will always be true. Even when we continually abandon our end of the deal, God does not abandon his.
---
Living the Word…
Do you believe the Good News of God's mercy? No, really…do you believe this, or do you think you have to earn God's mercy by repeated acts of contrition or continually beating yourself up? I know lots of people, myself included (that is assuming I know myself!), who spent a lot of time and tears in remorse for past sins and oversights. It took me awhile (and a few books by Thomas Merton!) to understand my shame was just the contrite face of pride, that I should have known and been better. All I had to be is sincere in my sorrow, and to try to change my mind and heart.
But after that came the hard part: forgiving myself. This is where a lot of people miss out on God's mercy. If you struggle to forgive yourself, spend time praying today's Psalm 25. Know that God "remembers not" the sins of your youth, but is looking for you to scale that one last hurdle: Forgive yourself. Rejoice in the freedom of mercy and love!
---
Mon, Oct 2: "Who is the greatest in the Kingdom of heaven?" (Mt 18:1-5, 10). Why are we humans so obsessed with this idea of the "greatest?" My son and I were talking the other day about elitism: how we pick and choose when it's ok and even desirable to be elite—an elite athlete, for example—and when it's considered snobby or "woke," like an elite university or subject expert. Today's gospel is yet another example of how Jesus turns our human ways and thoughts upside down! Provision: Does being the best or the greatest stand in your way of becoming great in God's eyes? Maybe you align yourself with a celebrity or politician and look down on others who don't see things your way. Try today to look at things through a child's eye, to have a beginner's mind. Strive for humility as the path to greatness.
Tue, Oct 3: When the days for Jesus to be taken up were fulfilled, he resolutely determined to journey to Jerusalem… James and John asked, "Lord, do you want us to call down fire from heaven to consume them?"(Lk 9:51-56). Jesus has set his sights on Jerusalem, come hell or high water, and it appears his own disciples are ready to provide the "hell" part! Being unwelcome in a Samaritan village is only one of many rejections Jesus faces on his journey, including ones by his own close friends. Provision: Jesus did not and will not retaliate in the face of rejection, even the ultimate rejection on the cross. It puzzles me to no end how people, past and present, preach and commit violence in Jesus' name. I admit to having feelings, not of violence, but of disdain for those who hijack Christianity, or any true faith practice for that matter, to promote nationalism and hatred. Nonviolent dialogue and witness are the only ways to stay true to what we claim to believe. Let's pray, not for fires that consume, but for the Spirit's fire to enlighten us all!
Wed, Oct 4: "Foxes have dens and birds of the sky have nests, but the Son of Man has nowhere to rest his head"
(Lk 9:57-62). I call this reading "the gospel of excuses," challenging me to list all the reasons I come up with not to follow Jesus. But today, as I reflect, another message comes to me: Can I, do I provide a quiet place for the Son of Man to rest his head? Provision: One of the great benefits of Ignatian Spirituality is the gift of getting to know Jesus in an intimate way. Jesus is all too aware of the things of life that vie for our attention. Maybe, just for today, you can say to him, "You know I'm not quite ready to follow you completely, but let my heart be a still, quiet place for you to take a break from all the confusion and pain. You provide a resting place for me so often. Today, let me return the favor. Come away, Jesus, and rest."
Thu, Oct 5: "Do not be saddened this day, for rejoicing in the LORD must be your strength!" (Neh 8:1-12). Ezra has read the law to the returning exiles. They weep, not from joy, but out of fear. Many were ignorant of the law and they now realize they have violated the law during captivity. They cry out in despair. The priests tell them this is a day holy to God, so abandon sorrow and rejoice in God's mercy! Provision: Go back to Sunday's reflection. When making our way back to God after an exile of sinfulness, we are tempted to dwell on what we've done wrong rather than on the joy of forgiveness. There's a time and place for remorse. But every day is God's holy day. Move on and rejoice, for the Lord is indeed our strength!
Fri, Oct 6: "From the time the Lord led our ancestors out of the land of Egypt until the present day, we have been disobedient to the Lord, our God, and only too ready to disregard his voice" (Bar 1:15-22). We learn today from Baruch, Jeremiah's secretary, that we come from a long line of sinners who enjoy wallowing in their guilt! But too often, we focus on this half of the equation. Read further and we hear of God's promise of great mercy! Provision: "Lord Almighty, God of Israel, afflicted and dismayed spirits call to you. Hear, O Lord, for you are a God of mercy" (Bar 3:1-2). Let's focus today on getting over ourselves and changing our hearts to accept God's mercy!
Sat, Oct 7: At that very moment [Jesus] rejoiced in the Holy Spirit (Lk 10:17-24). This year's theme for the Ignatian Volunteer Corps group with which I am affiliated is "Living in the Spirit." Jesus shows us today this involves rejoicing in the Spirit! We don't hear about much rejoicing in the gospels, but my guess is that Jesus did this a lot. How else did he maintain hope? Provision: How else do we maintain hope? It is all too easy for us, like our ancestors in faith, to lament and despair about the state of our world and the condition of our own hearts. But God's Spirit is always present, always at work, always making all things new. Let's challenge ourselves today to find that Spirit alive and well. Let's find reasons today and every day to rejoice in the Holy Spirit!
---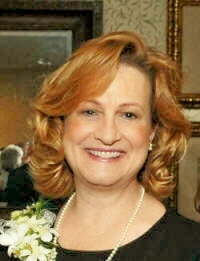 Elaine Ireland has a passion for working with parents and anyone who struggles to maintain a sense of God's love and peace amid the day-to-day challenges of life. She has a master's degree in Spiritual and Pastoral Care from the Pastoral Counseling department at Loyola, Maryland, with a focus on developmental psychology and spiritual guidance. Rooted in Ignatian spirituality, she is a writer, retreat and workshop leader, and presenter on topics such as pastoral parenting, "letting go," and finding the spiritual in the midst of everyday life. She lives in Ellicott City, Maryland with her husband, Mark and children, David and Maggie.
---
We hope you enjoy "

Come and See!

" and we welcome your input. Please contact Elaine Ireland at

ehireland@gmail.com
with questions, comments, and responses.
---
© 2009 - 2023, Elaine H. Ireland - Images@FaithClipart.com
---
---