Week of February 23, 2020
Provisions for the Journey to Bethlehem
Brief reflections on the week's scripture readings.
Preparing for Lent - 2020.
---
Throughout Lent, we are reminded to repent. The Greek word metanoia, though, translates more accurately to a change of heart. As you journey these next six weeks, allow the Spirit to gently guide you to acknowledge where your heart might be cold, hard, in need of healing, or closed to grace. Allow God's love to change your heart.
---
Sunday, February 23: "Brothers and sisters: Do you not know that you are the temple of God, and that the Spirit of God dwells in you?" (1 Cor 3:16-23)
Have you ever thought about being a temple of God? No, really, I mean it. Think about it. Make it a prayer exercise. The first thing I wind up doing is walking around and looking at what is in dire need of repair or where I haven't been good about maintenance! Then I ask myself: How comfortable is God's Spirit residing within me? Does God feel welcome? Is it a quiet place for God to dwell? Have I taken care so I can be the best temple I can be?
Today's Provision: Self-Care. It seems counter-intuitive to get ready for Lent by taking care of ourselves, but hear me out. If we were to "construct" ourselves as a temple to house God, what would be our plan? We'd want the "structure"—our human body-- to be as strong and healthy as it can be given our age and life situation. Healthy food, adequate rest, and exercise are all part of building a strong structure. Our minds bring in light, so we need to be enlightened through good reading, challenging dialogue, and inspiring education. Our souls help to make the temple a quiet, holy place through prayer, worship, and the sacraments. And finally, our hearts provide the warmth so we can house others whose own temples have been beaten down by poverty, discrimination, lack of education, lack of hope. (Remember…it is in these that Christ tells us we will find him.) Spend some time walking around your temple. What things need tending? What might you want to change?
Monday, February 24: "Where jealousy and selfish ambition exist, there is disorder and every foul practice…but the fruit of righteousness is sown in peace for those who cultivate peace." (Jas 3:13-18)
What do you think? Should we start a postcard campaign? Or should everybody cut and paste this verse and email it to politicians and business leaders of your choice? (On either and all sides, I might add—I am an equal opportunity disgruntled citizen!) Or… maybe I should start by asking myself: Do I cultivate peace? Is the fruit of righteousness there for me, or do I just feed the mill of discord in my own echo chamber? It's important that scripture passages such as the recent ones from James's letter be put into context for our world today, but not for the purpose of lamenting our unending human predicament. Scripture is timeless for the very fact that it challenges us exactly where we are. "The Scriptures can often offend, but they are not meant to offend. They are meant to challenge. They only offend us if we do not want to be challenged." (Walter Modrys, S.J.)
Today's Provision: Cultivate Peace. Let's think about challenging ourselves this Lent to cultivate dialogue and peace. While it might be tempting to be like the dove from tomorrow's passage and fly away, ignoring the disorder and selfish ambition that seem so prevalent, let's pray each morning this Lent that we will sow peace. Let's fast from hateful thoughts and language. Let's provide for the poor in our midst to alleviate their immediate hunger and thirst while at the same time working peacefully against the injustice of a system that perpetuates it. The fruit of righteousness—living fully in God's presence--will be ours.
Tuesday, March 5: Had I but wings like a dove, I would fly away and be at rest. Far away I would flee; I would lodge in the wilderness…. In the city I see violence and strife, day and night they prowl about upon its walls. (Ps 55)
The second verse of this passage is a living reality in the city near where I live. Hundreds of people—mostly young, black men—have been gunned down on the streets of Baltimore over the past few years. Last month, two young men my husband and I knew were killed. Between the violence in the city and the turmoil in the country, there are clearly times I would like to fly away and be at rest. And, in keeping with the thought of self-care, sometimes we need to pull away, just as Jesus did, to pray and renew ourselves. But like Jesus, we are called to return to the fray and lend our strength and faith in God to stand with those who live in fear; to engage in dialogue with those whose opinions are different than ours; to build bridges and mend fences.
Today's Provision: Engage. Are there issues or problems in your area that you've written off as insolvable? Does apathy or fear keep you from engaging these things to look for solutions, or to at least provide some respite? Or, conversely, do you engage without taking time to replenish and refuel? Do you think it is all up to you? Either way, turn to God to bolster your courage and commitment, and to give you much needed rest from strife.
Wednesday, February 26: "Rend your hearts, not your garments…for gracious and merciful is God, slow to anger, rich in kindness…Perhaps he will again relent and leave behind him a blessing." (Jl 2:12-18)
The prophet Joel is calling the people to repent. The land has been decimated by locusts and fire, and like any OT prophet worth his salt, he blames it on the sinfulness of the people. He suggests God may yet again relent and bring the land back to fruitfulness. I'm taken with the image of God "leaving behind a blessing." At first, I didn't like it. I pictured God grudgingly accepting repentance, making an appearance, taking care of the problems, and then going on his way. But the more I pray with it, the more I reflect on my experience of spiritual wastelands I've endured. I remember the blessings God granted during these trials, usually unbeknownst to me at the time. The image of God leaving a blessing behind entices me to follow the source of the blessing, and in doing so, I am brought closer to God.
Today's Provision: Remember God's Goodness: St. Ignatius of Loyola suggests that when we pray—particularly when we experience spiritual emptiness—we try to recall times when God has been present to us in the past. He also recommends when our spirits are lifted high in prayer that we savor those graces and store them up for times when we need encouragement. So while Ash Wednesday is usually a day to reflect on our sinfulness, don't forget to reflect on God's mercy and goodness as well. Go back to the blessings God has left behind for you to strengthen you for whatever your Lenten journeys hold.
Thursday, February 27: Blessed are they who hope in the Lord. (Refrain for Ps 1 from Ps 40:5)
The Hebrew word is 'ashrie. The Greek is makarior. The word is "happy." It's the word used here in the psalm; it's the word Jesus uses in the beatitudes. Happy. When you hear "blessed" spoken, it's usually not pronounced as "blest," but as two syllables, which means holy. It's a nice thought, but I don't think that's what the psalmist and Jesus are trying to get across. It's not about how good and pious we are, because unfortunately, many equate holiness and piety with suffering. It's about our happiness. Happy are those who hope in the Lord!
Today's Provision: Allow for Happiness. This aligns with what we mentioned about the word metanoia at the start of our journey, the difference between repentance and a change of heart. While I'm no scripture scholar or expert translator, it strikes me that repentance, like being bless-ed—holy and pious—is about what we do, while a change of heart and happiness are all about what God does in us! This is an important spiritual growing edge. We don't control God, no matter what the OT prophets like Joel had to say! True happiness comes from a true change of heart which comes in the form of grace. We pray. We open ourselves up to God's grace. We hope. We are healed. We are happy.
Friday, February 28: "Then your light shall break forth like the dawn…you shall call, and the LORD will answer, you shall cry for help, and he will say: Here I am!" (Is 58:1-9)
When I read this passage, I think of Samuel calling out three times to Eli, "Here I am." He was Eli's servant, attentive and alert to his mentor's needs. (But we know it was God calling Samuel: 1 Sm 3.) Isaiah tells us if we do as God commands—feeding the hungry and clothing the naked, rather than performing elaborate fasts and rituals with insincere hearts--God will not ignore us, but answer our call with that same level of attention and care. "Here I am." Wow! For many people, this is too hard to accept, that God would be on the ready to answer our call. It is difficult for some to imagine God wants such an intimate relationship with them. Earlier in this passage, the people complain that God does not recognize their fasts. Could it be that God recognizes us only when we recognize God where God is to be found: in the poor, the naked, the hungry?
Today's Provision: Be on the Lookout for God. Sometimes, as I go blindly through a day, I wonder if God is constantly calling out to me: "Here I am!" "Hey, Elaine. Pay attention!" Awareness is the most important thing we can do if we want to follow Paul's advice to "pray always." Tune in to God's wavelength. Use all your senses if you can. You just might be amazed at the number of times God is there beside you saying, "Don't be afraid. I'm right here!"
Saturday, March 9: "If you hold back your foot on the Sabbath from following your own pursuits on my holy day;
if you call the Sabbath a delight…Then you shall delight in the LORD." (Is 58:9-14)
Well, this poses a problem for the National Football League and Major League Soccer (at least for those who celebrate the Sabbath on Sundays!) Jesus tells us in Mk 2:27, "the Sabbath was made for man, not man for the Sabbath." These readings remind us the Sabbath is a gift. After God made humankind in his image, he rested on the seventh day. I like to imagine God saying to the angels: "Hey, this day of rest is a good idea. Let's give it to the humans too! Maybe they'll take time to remember all the blessings they receive and to delight in the love I have for them!"
Today's Provision: Allow for Sabbath Rest. By now, you are probably thinking, "Whoa, this is going to be an easy Lent!" But for many of us, true Sabbath rest is a difficult assignment. While some scholars say the expression, "hold back your foot" refers to not traveling or doing business transactions, some believe it means we are not to trample on the gift that is the Sabbath. Not everyone celebrates Sabbath on the same day of the week, but Sabbath rest can be found any time. While it can be most meaningful surrounded by others in a worship community, don't ignore the opportunities for Sabbath rest to be had in nature, music, prayer—especially contemplative prayer—or, heck, even enjoying a game with family and friends! Just make sure to delight in the Lord's love and bounteous gifts!
---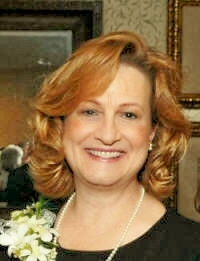 Elaine Ireland has a passion for working with parents and anyone who struggles to maintain a sense of God's love and peace amid the day-to-day challenges of life. She has a master's degree in Spiritual and Pastoral Care from the Pastoral Counseling department at Loyola, Maryland, with a focus on developmental psychology and spiritual guidance. Rooted in Ignatian spirituality, she is a writer, retreat and workshop leader, and presenter on topics such as pastoral parenting, "letting go," and finding the spiritual in the midst of everyday life. She lives in Ellicott City, Maryland with her husband, Mark and children, David and Maggie.
---
We hope you enjoy "Come and See!" and we welcome your input. Please contact Elaine Ireland at
ehireland@loyola.edu
with questions, comments, and responses.
---
© 2009 - 2018, Elaine H. Ireland - Images@FaithClipart.com
---
Up to 6 weeks of "Come and See!" reflections are saved here.
The latest is always listed first.