Contents: Volume 2:
Solemnity of the Blessed Virgin Mary, the Mother of God
- January 1, 2023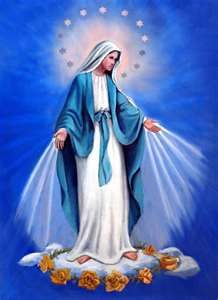 1. -- Lanie LeBlanc OP
2. -- Dennis Keller with Charlie
3. -- Brian Gleeson CP
4. --
5. --(Your reflection can be here!)
*****************************************************
*****************************************************
Solemnity of the Blessed Virgin Mary, the Mother of God 2023
Our Gospel selection according to Luke this first day of 2023 tells us that "Mary kept all these things, reflecting on them in her heart" after the birth of Jesus and the visit of the shepherds. Her reflection probably included the wonder of a newborn infant and the thought of years of parenting, thoughts not uncommon to any primary caretaker of a child. This person happened to be Mary, however, the Mother of God!!!
We don't know too much about Mary from the Scriptures, but I think it is safe to say that her life included many of the other unknown things that caretakers experience with raising children. Add to that some unusual things such as having to flee soon after childbirth to insure the safety of her child plus later on, raising , let's speculate from finding Jesus in the Temple, a "precocious" teenager without Joseph in later years. Yes, besides the wonder of it all, she most likely experienced close to what might have seemed like the terror of it all to parent whatever she understood about being the Mother of God!
We also know that seven sorrows pierced Mary's heart, so we know she was not without serious challenges and pain in her life. How did she do it? How do we or people we know navigate challenges and pain in our lives, with or without children, teenagers, young adults or just other problematic folks in our lives?
In all things, Mary is our role model, the one who leads us to Jesus! I think that the simple phrase about "reflecting on them in her heart" is the key. Joachim and Anne taught Mary as a child about this reflecting, this prayer, in which she matched her current experience with the holy teachings she was also taught. She might have been greatly troubled and in pain at times, but she did not let those circumstances overwhelm her. After all, the almighty God she knew so well was all knowing, all loving, and all powerful!
How she reconciled that fact to the Child she held and watch grow remains a mystery. Mary is still, however, our role model and mother as well as the Mother of God. She is the one who can intercede as no one else can with Jesus to help us navigate the trying times that face us as well... without becoming overwhelmed. Let us turn to her this day, as she is wrapped both in mystery and glory, to pray to Jesus for us. May each of us be guided by her to become closer to Jesus every day in 2023.
Blessings,
Dr. Lanie LeBlanc OP
Southern Dominican Laity
******************************************************
******************************************************
Octave Day of Christmas Solemnity of the Blessed Virgin Mary, the Mother of God January 1, 2023
Numbers 6:22-27; Responsorial Psalm 67; Galatians 4:4-7; Gospel Acclamation Hebrews 1:1-2; Luke 2:16-21
The respected Scholar of the New Testament, William Barclay (1907 – 1978), has an interesting twist to the Gospel narrative in Luke regarding the shepherds' visitation to the infant born. He recalls the morning and evening daily sacrifice of an unblemished lamb in the Temple. To supply such unblemished lambs for sacrifice, the Temple had its own flocks of sheep. And those flocks were pastured and cared for near Bethlehem. It is not stretch of the imagination that these shepherds were likely responsible for the Temple flocks. It is a noteworthy coincidence that those shepherds who tended to the sacrificial lambs were the first to visit the new-born Lamb of God who would be the One to take away the sins of the world, replacing the morning and evening Temple sacrifice.
An even further connection with the work of God for the Chosen People comes from a theme in the second segment of the prophet Isaiah. Even though there is no reading from that prophet this first Sunday of the secular year, yet the connection with Isaiah comes as well through our thinking about the Lamb of God. This birth also relates to the change of seasons when we celebrate daylight becoming stronger and longer. That is the light that lights and warms the world. And this baby born is a new, insistent light that reveals depravity and hatred and lights a new way for humanity. Isaiah writes in that second iteration about the Suffering Servant who will bring healing and salvation to all nations. The Hebrew word for Lamb is the same as the Hebrew word for Servant. The richness of God's history with humanity is overwhelming if we allow ourselves to understand, or put in the words of this Sunday's gospel, "keeping all these things, reflecting on them in our hearts".
Barclay goes on to say that the birth of a child was celebrated with music. Yet, Jesus born in the trappings of poverty had no music – ah, but except for the angel choir. In the past decade one scholar insisted that the Latin word describing the angels gathered is the verb 'dico,' the first meaning listed in the dictionary is 'to say.' The third meaning of that Latin verb is 'to sing, to celebrate in verse, to compose' as used in classical Latin. And who would refuse to sing, to compose in verse when understanding that the Lamb of God, that Son of God/Son of Man, has made a long awaited appearance?
Mary and Joseph are witnesses to these happenings and would have known the traditions and culture of Judaism. And we hear from Luke "And Mary kept all these things, reflecting on them in her heart." In that simple twelve words in English, we know why we are celebrating the Solemnity of Mary this Octave of Christmas. She bore the infant in her womb, she now bore his living, his healing, his growing, his learning in her heart. It didn't all make sense in singular events, but the whole of it made salvation known in her heart over the course of a life time in the events of Gethsemane, of Calvary, and of the birth of a new day, that day of Resurrection. All suffering, all living, comes to fruition in resurrection as decreed by Them, our God of three persons.
The first reading is really a prayer we parents should write down and pray at our family meal. It is the blessing of parents on not only their children but on each other as well. What a grand and deeply purposeful and meaningful way to begin a new secular year. That secular year in which we celebrate the events of Advent, Christmas, St. Stephen, John the Apostle, the Innocents, Thomas Becket, and Pope Sylvester of the fourth century – all in this first week of Christmas celebration capped off with the Solemnity of Mary the mother of the Lord and our Mother in the Kingdom of God.
As we begin anew in the secular year, let our hearts keep all we've heard, sung about, shared with family and assembly. In that keeping, may the many tangents of understanding contained in the words and events remain vibrant and inspiring as we return to ordinary times.
Dennis Keller with Charlie dkeller002@nc.rr.com
******************************************************
******************************************************
MARY, MOTHER OF GOD (NEW YEAR'S DAY)

Numbers 6:22-27; Galatians 4:4-7; Luke 2:16-21
'As for Mary, she treasured all these things and pondered them in her heart' (Luke 2:19).
We've been assured that 'it takes all kinds of people to make a world'. Certainly, and fortunately, we're not all the same. There are big-picture people and those with attention to detail. There are passive people and there are active ones. There are those strong on theory and those that make things happen. Some talk a lot while others do a lot. Some think things over a great deal, and others are easily distracted and cannot keep still.
Over the last eight days of Christmas, in between rushing here and there, shopping, cooking dinner, washing up, making phone calls, sending emails and cards, wrapping, giving, and opening presents, you and I have been thinking a great deal. We've focused on the different persons in the Christmas story, but most of all on the Christ-child, the very centre of every Christmas crib. We have recognized and adored him for who he is – our brother and friend, the Son of God, the King of the Universe, and Emmanuel (God with us). But most of all we have recognized and accepted him as our personal Savior, and the Savior of the world.
Like the shepherds in the story, we too have had Christmas religious experiences, ones that have led us to believe in our hearts and live in our lives 'what the shepherds had to say'. In the very ordinariness and humanness of that stable of Bethlehem, then, we have gained glimpses of God. Once more. we who 'walked in darkness have seen a great light', the light shining on and from the Baby of Bethlehem, the source and inspiration of our hope, joy, love, and life.
But the centre of our attention on this octave day of Christmas is Mary, the baby's mother. She is the still point around whom we and others are gathering. She does not say a word, but she treasures and ponders everything that is happening. The Greek word that Luke uses for 'ponder' is symbalo. It means to 'throw together'. With Joseph at her side, and the baby gurgling away in the manger, there is just so much for this contemplative woman to throw together in her grateful heart. Her saying 'yes' to God; becoming pregnant by the power of God; finding no room at the inn; feeling all along Joseph's strong protective arms around her; giving birth in an animal shelter, assisted by a stranger as the midwife; being visited by heavenly hosts and hillside shepherds; wondering about the days and years to come, and so forth and so on!
Birth for every mother is not just a joyful experience, but an act of painful separation, when for the first of many times, she must let go of her child. So having the baby means also letting go of the baby. Bit by bit, every newborn babe must take their own place and make their own way in the world. For Mary, being the mother of Jesus is therefore not a reason for being possessive, but as with every other sensible mother, the first of many times when she must let him go to live his own life in the best ways he knows, and perhaps make his own mistakes. This is surely something else that Mary is pondering, as she reflects on what her nurturing role as his mother will involve, in both the present and the future.
Mary knows and accepts that her son is indeed hers but not completely. While he does belong to her, he belongs also to others, many others in fact, as the Savior of the human race. So while Mary is committed to nurturing Jesus as he grows, she knows that the day will surely come, when he has to leave his house and home for good, and start his public mission from God to many people in many places. As the Mother of Jesus, then, Mary comes to realize that she has to do what God the Father himself did – let go of the beloved Son. She makes up her mind to do this, and to do it not grudgingly, but freely, gladly, and generously.
It's the same Mary, that thinking, contemplating, pondering, and treasuring Mother, who is asking you and me to do what she has done already. To gladly and generously share Jesus with everyone else! That he might become for them what he is for us already – our way, our truth, and our life!
Let's make that our number one New Year resolution, then, as we receive Jesus, the Son of Mary, in our Holy Communion today!
"Brian Gleeson CP" <bgleesoncp@gmail.com>
******************************************************
******************************************************
******************************************************
******************************************************
Volume 2 is for you. Your thoughts, reflections, and insights on the next Sundays readings can influence the preaching you hear. Send them to preacherexchange@att.net. Deadline is Wednesday Noon. Include your Name, and Email Address.
-- Fr. John Boll, OP
---
-- ABOUT DONATIONS --
If you would like to support this ministry, please send tax deductible contributions to Fr. Jude Siciliano, OP.
Make checks payable to: Dominican Friars.
St. Albert Priory, 3150 Vince Hagan Drive, Irving, Texas 75062-4736
Or, go to our webpage to make an online donation: https://preacherexchange.com/donations.htm
-- REGULAR INFORMATION ---
To UN-subscribe or Subscribe, email "Fr. John J. Boll, OP." <preacherexchange@att.net>
-- WEB PAGE ACCESS --
-- Go to http://www.preacherexchange.com Where you will find "Preachers' Exchange," which includes "First Impressions" and "Homilías Dominicales," as well as articles, book reviews and quotes pertinent to preaching.
-- Also "Daily Reflections" and "Daily Bread." and many other resources.
A service of The Order of Preachers, The Dominicans.
Province of St. Martin De Porres
(Southern Dominican Province, USA)
P.O. Box 8129, New Orleans, LA 70182
(504) 837-2129 ● Fax (504) 837-6604
(form revised 2020-09-23)
---
We keep up to six articles in this archive. The latest is always listed first.