Dear Preachers:
During Advent the prophets are rather persistent, aren't they? They are also very upbeat—at least during Advent. In our first readings this Advent the prophets don't level indictments against injustice and religious hypocrisy – though the rest of their writings have no lack of such judgments. Instead, these weeks we hear the other side of prophecy, the promise and consolation offered to a needy and devastated people. Indeed, today's Zephaniah reading practically dances with joy, while the rest of the book of Zephaniah is rather gloomy and ominous in its condemnation of the people's moral and religious failures.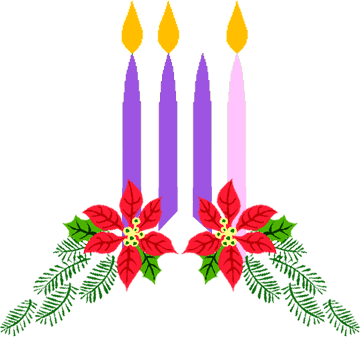 Earlier Zephaniah promised that the Day of the Lord was coming when God would punish the people's sinfulness. In the passage immediately preceding today's (3:11-13), the prophet says God will leave a small group of those who have been faithful to God – the "anawim." These simple and lowly ones are the recipients of Zephaniah's good news. When the "Day of the Lord" ("On that Day") does come, those who have kept the covenant have nothing to fear. God will be in their midst, as God has always been. That "day" will be an occasion for rejoicing because even the just will be renewed in God's love.
When God does come, "on that day," how will God deal with sin and sinners? Will it be bad news for sinners? No, the good news announced in both Philippians and the Lucan passage today is about bad news for sin, but good news for sinners. (Note that during special seasons, such as Advent and Lent, all three Sunday readings blend. This is not the case during Ordinary time when the second reading follows a different and independent sequence – so, preachers trying to find a "common theme" in the three readings during that time are going to be frustrated!)
In the days of Latin liturgy, today was called "Gaudete Sunday." The language may have changed, but the sense of today hasn't. In the midst of Advent the dominant message is an invitation to "Rejoice." In the Philippians reading Paul picks up Zephaniah's message and calls us to rejoice. Why? Because in Christ the "day of the Lord" has arrived. God has dealt with sin by defeating it and offering sinners mercy. That is good news and a firm reason to "Rejoice in the Lord always." Is Paul just a "cockeyed optimist," someone living in a world of his own, detached from reality? Hardly, since he writes to the Philippian church from prison. He knows the Philippians are in a difficult time, as he says earlier in the letter, "...for it is your special privilege to take Christ's part – not only to believe in him but also to suffer for him. Yours is the same struggle as mine..." (1:29-30). Both Paul and the Philippians are in "the same struggle."
When Paul invites them to "Rejoice in the Lord always," he is not telling them, or us, to close our eyes to pain and injustice and to "put on a happy face." To use one more cliché, ours is not a "pie-in-the-sky" religion. Rather, Paul casts a sober eye at the struggles Christians endure and calls for rejoicing even in a world of war, violence, pandemic, genocide, poverty, civil war, domestic abuse, church scandal, etc. The reason he can still encourage rejoicing is succinctly stated, "The Lord is near." He knew consolation, strength and hope, not because he had an easy solution to life's problems, but because in the midst of them he trusted, "The Lord is near."
Does this faith invite a laissez faire approach to life – life will take care of itself? Hardly. That wasn't Paul's mode of living his faith. Instead, like him, we can have courage to try to bring light to those who "dwell in the shadow of death." With God guarding "your hearts and minds in Christ Jesus," there is nothing the Christian need fear to address: neither personal sin, nor the sin that is ingrained in our culture and world. Paul invites us to take our concerns to God in "prayer and petition with thanksgiving." There are two weeks till Christmas and things are quite hectic and may even have gotten out of hand. Paul's message keeps us focused on the basics of the season: Christ is close at hand; the world's excesses and sin will not get the best of us; we must keep our focus on Christ; express our hope and gratitude to God in prayer and, Paul tells us, express our "kindness...to all."
On the subject of what we must do, Luke is very clear. In the verses preceding today's gospel, John the Baptist, never a smooth diplomat, has called those listening to him a brood of vipers. He charged them with trying to escape from the wrath that was soon to come, rather than repenting. That got their attention, so they now ask John, "What should we do?" Perhaps they expected John to put a heavy burden on them, call for repentance accompanied by highly visible and arduous proofs of a change of heart. What must these people do to truly be God's people, the faithful remnant Zephaniah addressed, who would experience God in their midst as their "mighty savior?"
John's response to their anxious question, "What must we do?", is disarmingly simple: he calls them and us to live good and faithful lives. So, for example, in the ordinary events of daily life we must include concern and response to the needs of the poor: "Whoever has two cloaks should share with the person who has none." And, whoever has food should do likewise. No complacency, or miserly giving here! One can never say, "I've done my share for the poor," for John says, if you have two cloaks – share. In this case that's half of what one has!
Basically the Baptist is telling us to be faithful to our roles in life – be good parents and honest workers; treat people justly. If we have authority and power over someone ("tax collectors") don't take advantage of them. Be fair and help those in need. Ours is not an other-worldly, mountaintop religion. We are to be honest people, characterized by lives of integrity; we should not take advantage of anyone and must treat them with respect. John calls us to be satisfied with what we have – and to do something for those who have not.
John the Baptist plays a strong role in Luke's narrative. He and what he says, certainly dominate today's gospel reading. Those who hear John cannot just listen to his message, they must show by their actions that they have internalized it. They cannot claim privilege and access to God merely because they are among the chosen people. Nor can Christians expect a special place or favor merely because we belong to a church. As John tells us today, we must do deeds that reflect what we have received and what we believe. We cannot put off to another time the serious self examination he is asking us to do. He speaks with urgency – the one who is coming is ready to clear the threshing floor and separate the wheat from the chaff. No time to waste!
John says he is only, "baptizing you with water, but one mightier than I is coming." He is calling for a change of behavior, starting with repentance and following through with actions. He tells people they must prepare for the coming messiah by a change of life. Christ will follow up and bring to us the power of his death and resurrection. In Christ all will be new and his baptism will be with "the Holy Spirit and fire." That's what we need if we are to sustain our commitment to Christ for the long haul – "the Holy Spirit and fire." Then our acts of love and service for the sake of the gospel will not be done just to curry favor from God. Rather, "the day of the Lord" has arrived and God is in our midst. The Holy Spirit "fires" our desire, determination and energies to full time and life long service. Luke will soon remove John from the scene because our true focus is not John and his ethical call; but it is Jesus and the life-giving Spirit he gives us that will keep us faithful servants to Christ and enables us to vigilantly watch for his return.
There's a lot of pain in our world. Over 5 million people have died from the pandemic. (Cf. Book recommendation below) The problems in our world and nation feel overwhelming. We certainly aren't going to solve all the problems we see or hear about. But we can do something! Today we are invited to acknowledge who God is and what God has done for us in Christ. Today's Eucharist is an opportunity to give thanks and praise for God's wonderful works on our behalf. Then we will leave here to take the good news of what we have heard and experienced into the world. We do that mostly in our ordinary lives, by words and actions that form the stuff of our everyday living. Where do we see wrong? Who are those in need and in pain? Who can use a kind word, a patient ear, a comforting presence? How are we being called to reflect the nearness of the Lord in our world? Will those who meet or know us experience that the day of the Lord has arrived? Will they have reason to believe the prophets and evangelists – that their Lord is near and we have plenty of reason to "Rejoice!"–"Gaudete!"?
Click here for a link to this Sunday's readings:
https://bible.usccb.org/bible/readings/121221.cfm
PRAYER BEFORE READING THE WORD
In this and every year,
in this and every place,
O God everlasting,
your word resounds in the wilderness of Advent,
calling us to stand upon the height
and to behold the splendor of your beauty.
Fill the valleys of our neglect;
bring low our mountains of self-centeredness.
Prepare in our hearts
your way of righteousness and peace.
Let our love become a harvest of goodness,
which you will bring to completion
for the day of Christ Jesus,
who was, who is and who is to come,
your Son who lives and reigns with you
in the unity of the Holy Spirit,
God for ever and ever. Amen.
----James Weaver, et al. AT HOME WITH THE WORD, 2007:
SUNDAY SCRIPTURES AND SCRIPTURE INSIGHTS.
Chicago: Liturgy Training Publications, 2006, page 12.
ONE GOOD BOOK FOR ADVENT READING
"God and the Pandemic: Christian Reflection on the Coronavirus and its Aftermath," by N.T. Wright. (Grand Rapids: Zondervan Reflective, 2020)
A perfectly timed book by a world renowned biblical scholar. Wright examines people's different perspectives to the virus. He addresses questions like: How shall Christians respond to it? What is God's role in our crisis? How do we live in the present and how will we recover? Wright does not offer "solutions" to problems raised by the pandemic; but presents wisdom guided by his reading and praying the scriptures. It is not a big book, but it has a lot to offer questioning and confused believers.
Your kindness should be known to all.
Philippians 4:5
This is the Sunday for rejoicing--Gaudete Sunday, the Sunday of joy! Today's readings exemplify how looking inside to God for guidance and outside to one another for our mission grounds us in authentic joy in this life. The thing is that this season is not always full of joy to those suffering a grief, loss, or some obstacle that weighs upon their soul. Sometimes it is difficult to find God within and certainly not a time to undertake a mission. For this Advent season, if you are filled with joy, make time to see if you can bring some of that joy to those who are in need of compassion.
If you don't know where to start in spreading joy, consider joining one of the many outreach ministries here at the Cathedral. For instance, if you are good at handcrafts, you could join Crafters for Christ or you could help prepare a meal with one of our meals ministries, like Oak City Cares, Helen Wright Shelter, Family Promise or the Women's Center or stock shelves at Catholic Parish Outreach. How about going through your closets and giving clothes to Note in the Pocket, Dress for Success, the Women's Center, or Interact. Furnishings for refugees can be given to Green Chair Project. We have already handed out angel gift tags for our Christmas Share Tree but we can always use gift cards for groceries and toiletries at other times of the year that we can distribute through our Door Ministry. Door Fund helps assist with past due rents and eviction notices--imagine the sorrow of losing your home at Christmas! Envelopes are in the narthex display or you can give on-line. Then, there are needs overseas. Share the Blessings helps build wells in Uganda and helps with schooling.
If you are experiencing grief or know someone who is, tell them about "The Longest Night" contemplative prayer service that will be live-streamed by the Diocese of Raleigh on the longest night of the year, Tuesday, December 21st, 7-8 PM EST. The service will be broadcast from the St. Thomas More chapel in Chapel Hill. Five parishes, including Cathedral, will have readers participating. This is a prayerful, hopeful way to be in solidarity with those suffering loss or other distress.
Joy begins when kindness and love is shared.
For the Diocese of Raleigh link for the service, go to their Youtube channel at: https://www.youtube.com/user/DioceseofRaleigh
Barbara Molinari Quinby, MPS, Director,
Office of Human Life, Dignity, and Justice Ministries
Holy Name of Jesus Cathedral, Raleigh, NC
Mini reflections on the Sunday scripture readings designed for persons on the run. "Faith Book" is also brief enough to be posted in the Sunday parish bulletins people take home.
From today's Gospel reading:
The crowds asked John the Baptist,
"What should we do?"
Reflection:
If we are going to welcome the Christ child at Christmas we will need to face what hinders our openness to him and will dampen our welcome. We take up the question those who heard John asked him, "What should we do?" The issue at this point is not what people should ponder, or think about doing. The imminent coming of the Messiah requires action now. We are to do something and do it now. No putting off action.
So, we ask ourselves:
Am I giving the coming of Christ enough attention this Advent?
If not, what is distracting me and what can I do to be ready for him when he comes?
POSTCARDS TO DEATH ROW INMATES
"Love all my friends and all the friendships that I have made. They are like the sky. It is all part of life, like a big full plate of food for the soul. I hope I left everyone a plate of food full of happy memories, happiness and no sadness."
—Last words of Quintin Jones before he was executed on May 19, 2001 at Huntsville Prison, Texas. Media witnesses were not admitted to his execution.
---
This is a particularly vulnerable time for state and federal prisoners. I invite you to write a postcard to one or more of the inmates listed below to let them know we have not forgotten them. If the inmate responds you might consider becoming pen pals.
Please write to:
Thomas Walic M #0405380 (On death row since 8/9/1996)
Dames Davis #0510234 (10/2/1996
Melvin White #0434355 (10/15/1996
----Central Prison, P.O. 247 Phoenix, MD 21131

Please note: Central Prison is in Raleigh, NC., but for security purposes, mail to inmates is processed through a clearing house at the above address in Maryland.

For more information on the Catholic position on the death penalty go to the Catholic Mobilizing Network:

http://catholicsmobilizing.org/resources/cacp/

On this page you can sign "The National Catholic Pledge to End the Death Penalty." Also, check the interfaith page for People of Faith Against the Death Penalty: http://www.pfadp.org/

"First Impressions"

is a service to preachers and those wishing to prepare for Sunday worship. It is sponsored by the Dominican Friars. If you would like "First Impressions" sent weekly to a friend, send a note to Fr. John Boll, OP at jboll@opsouth.org.

If you would like to support this ministry, please send tax deductible contributions to Fr. Jude Siciliano, OP.

St. Albert Priory,
3150 Vince Hagan Drive,
Irving, Texas 75062-4736

Make checks payable to: Dominican Friars.

Or, go to our webpage to make an online donation:


https://www.PreacherExchange.com/donations.htm

1. We have compiled Four CDS for sale:
Individual CDs for each Liturgical Year, A, B or C
One combined CD for "Liturgical Years A, B and C."
If you are a preacher, lead a Lectionary-based scripture group, or are a member of a liturgical team, these CDs will be helpful in your preparation process. Individual worshipers report they also use these reflections as they prepare for Sunday liturgy.

You can order the CDs by going to our webpage:

www.PreacherExchange.com and clicking on the "First Impressions" CD link on the left.

2. "Homilías Dominicales" —These Spanish reflections on the Sunday and daily scriptures are written by Dominican sisters and friars. If you or a friend would like to receive these reflections drop a note to Fr. John Boll, OP at Jboll@opsouth.org.

3. Our webpage: www.PreacherExchange.com - Where you will find "Preachers' Exchange," which includes "First Impressions" and "Homilías Dominicales," as well as articles, book reviews, daily homilies and other material pertinent to preaching.

4. "First Impressions" is a service to preachers and those wishing to prepare for Sunday worship. It is sponsored by the Dominican Friars. If you would like "First Impressions" sent weekly to a friend, send a note to Fr. John Boll, OP at the above email address.
---
Thank you and blessings on your preaching,
Fr. Jude Siciliano, OP

St. Albert the Great Priory of Texas
3150 Vince Hagan Drive
Irving, Texas 75062-4736
972-438-1626
---
Click on a link button below to view the reflection indicated.
(The newest items are always listed first.)