Dear Preachers:
Welcome to the latest email recipients of "First Impressions" the parishioners of Cure of Ars Parish, Merrick, Long Island.
---
---
We scripturally-oriented people know where God stands in relation to the poor. Both the Hebrew scriptures and the New Testament make that abundantly clear – God's heart is turned towards the poor. (There are over 2,000 verses in the bible that relate to the poor.)
Thus, Ezekiel voices God's frustrations with the people's appointed leaders and expresses God's determination to take over the task of tending the scattered, injured and sick sheep. "I myself will pasture my sheep, I myself will give them rest." Ezekiel depicts God as a loving and tender shepherd whose primary concern is the care of the flock; unlike the corrupt leaders who placed themselves and their own profit first. The sheep they were supposed to shepherd had been scattered and now God will tend them and heal their wounds.
A courtroom can be a place of high drama where guilt or innocence, imprisonment or freedom, hang in the balance. The recent court room scenes featuring our former president, his family and staff are gripping the attention of many in our nation. The history of television courtroom dramas goes back to the first days of television, remember "Matlock?" – right up to eight seasons of "The Practice." This past liturgical year has had a special emphasis on Matthew's gospel. Today, the last Sunday in the year, we have an imaginative courtroom scene, a parable that is unique to Matthew.
It is a good closing to our liturgical year and to Jesus' ministry, because immediately after the parable Matthew begins to develop the Passion Narrative. Thus, Matthew is emphasizing the importance of this parable's teaching in the light of Jesus' public ministry. Next Sunday begins Advent and the parable suggests the kind of behavior that must engage Jesus' disciples as we await his return in glory.
A month ago (30th Sunday – Matt. 22: 34-40), we heard Jesus sum up our responsibility to love God will all our heart, soul and mind and to love neighbor as self. This, he said, sums up the whole law and the prophets. If we want to love and serve the God we cannot see then, Jesus instructs us, we must serve and love the neighbor we can see. Today Jesus continues and reaffirms his message that he is to be found among the poor and suffering – and he continues to suffer in them. Since this is Jesus' final teaching, it is as if he is delivering his last will and testament.
When judgment is passed, it will be based, Jesus tells us, on how we showed our love for those in need. This love isn't just expressed in words, but also in concrete actions. Jesus, the judge, highlights just a few examples of those who should be the recipients of his disciples' care and concern. Christians aren't just a group who share a common belief system, liturgical practices and religious vocabulary. We are also called to express our belief through concrete acts that address the needs of those within our physical sight and also those brought close to us through modern media – television, newspapers, the internet, etc.
If we clothe the naked, feed the hungry and visit the sick and imprisoned today – what will we do tomorrow and next week when they are again hungry, naked, still imprisoned? Our immediate response to their needs is important, but more is required of disciples whom the Master in last week's parable called, "good and faithful servants (25: 14-30).
Faithful servants don't give up after initial attempts to help the most needy and vulnerable: they "keep on keepin' on." And the really "clever" disciples, whom Jesus praises elsewhere in the gospel, will continue to address the poor's ongoing needs by organizing others in their charitable projects. Thus, in many parishes there are all kinds of helping hands for food pantries, clothing drives, prison and jail visitation, etc. But still more is needed. Many parishioners who are professionals, such as lawyers, counselors, teachers, doctors, builders, nurses, etc. give their time pro bono to people with special needs beyond food, clothing and water.
But the needs of the poor, sick and prisoners are often greater than a few volunteers and ministerial staff can address. Still more is needed and that's why some who hear today's parable address the problem through community, state and national programs. (In many dioceses today there will be donations to the American bishops' Campaign for Human Development – a national program to address a very large need.)
There are also people who, in response to today's scriptures, keep an eye out when legislation to help the poor comes up for discussion and votes. Those of us linked to the internet have access to charitable organizations that can keep us current about legislative issues that affect the poor. Informed Christians make sure their voices on behalf of the poor and least influential are heard, for we know that we cannot overlook the ones with whom Jesus identifies – "the least."
We certainly must address the needs of those at our doorstep and in our local community. But we can't be nearsighted; we can't claim ignorance to the desperate needs of the poor in our globalized world. For example, last month Pope Francis sent a message to the 8th Migration Festival in northern Italy, and invited Church leaders and politicians to propose paths for safe, legal migration while caring for people on the move. The bishops have also spoken out and said that our current immigration system is broken and needs reform.
While recognizing the need for a nation to protect its borders, the bishops called for a path to citizenship for the 11-12 million undocumented who live and work in the shadows of our nation. The church has taken a position on immigration because human welfare and rights are affected by this issue – we are talking about today's "hungry, thirsty, stranger, naked, ill and imprisoned." There is no adequate and workable immigration process today that will enable people to come to this country to work and meet our needs for labor. Certainly Jesus would add to today's parable, "I was an immigrant and you provided 'guest worker' status for me and a path to citizenship."
Click here for a link to this Sunday's readings:
https://bible.usccb.org/bible/readings/112623.cfm
Barbara E. Reid, OP "Parables for Preachers, Year B" (Collegeville: The Liturgical Press, 1999)

Excellent resource for the preacher and those wishing to study the import of the parables for the early Church and for our times as well. Provides the insights of modern scholarship and offers suggestions for the preacher and those striving to live a parable-life. This is one of three volumes based on the Sunday gospel readings.
And the king will say to them in reply, 'Amen, I say to you, whatever you did for one of the least brothers of mine, you did for me.'
— Matthew 25: 40
We have the most remarkable king of the universe in our Lord, Jesus Christ. The righteous are astonished that in caring for the needs of sufferers they are ministering to the Lord Himself. What kind of King disguises Himself as poor and wretched? Isn't it odd that most of us would not think to look among the lowly for God's Presence, even though the scripture is quite clear about this? The readings for this last Sunday of the liturgical year lift up the corporal works of mercy: feeding the hungry, giving drink to the thirsty, sheltering the homeless, clothing the naked, visiting the imprisoned, caring for the sick, and burying the dead. It is quite literally a map to find God. The key to this map is prayer. Have you ever asked God to lead you in His way?
Pope Francis states, A prayer that does not lead you to practical action for your brother — the poor, the sick, those in need of help, a brother in difficulty — is a sterile and incomplete prayer. But, in the same way . . . When time is not set aside for dialogue with him in prayer, we risk serving ourselves and not God present in our needy brother and sister. St Benedict sums up the kind of life that indicated for his monks in two words: ora et labora , pray and work. It is from contemplation, from a strong friendship with the Lord that the capacity is born in us to live and to bring the love of God, his mercy, his tenderness, to others. And also our work with brothers in need, our charitable works of mercy, lead us to the Lord, because it is in the needy brother and sister that we see the Lord himself (Angelus, 7/21/13).
Can you live only to serve yourself and be a disciple of Jesus? Pope Francis voiced at the 28th World Youth Day (7/28/13) that, The life of Jesus is a life for others. It is a life of service.
This Thanksgiving may your blessings include a prayerful conversation with our Lord, our most humble King, and may you find clarity in your path of how best to serve those in difficulty; Jesus, in the guise of the poor.
Wishing you the best "giving" ever!
Barbara Molinari Quinby, MPS, Director,
Office of Human Life, Dignity, and Justice Ministries
Holy Name of Jesus Cathedral, Raleigh, NC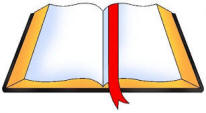 Mini-reflections on the Sunday scripture readings designed for persons on the run. "Faith Book" is also brief enough to be posted in the Sunday parish bulletins people take home.

---
From today's Gospel reading:
Amen I say to you,
whatever you did for one of the
least sisters and brothers of mine,
you did for me.
Reflection:
With the gospel-inspired eyes we focus our gaze on the King in whose dominion we are subjects. Today's gospel tells us what priorities the King's servants are to have and how we are to live – feeding the hungry, giving water to the thirsty, welcoming strangers, clothing the naked, caring for the sick and visiting prisoners.
So we ask ourselves:
In what needy person did I see Christ in disguise recently?

What did I do about what I saw?
POSTCARDS TO DEATH ROW INMATES
Inmates on death row are the most forgotten people in the prison system. Each week I am posting in this space several inmates' names and locations. I invite you to write a postcard to one or more of them to let them know that: we have not forgotten them; are praying for them and their families; or, whatever personal encouragement you might like to give them. If the inmate responds, you might consider becoming pen pals.
Please write to:
James Jaynes #0206197 (On death row since 6/4/1999)
Joshua Burgess #0949797 (6/3/2022)
William Anthony #0654093 (6/3/1999)
----Central Prison

1300 Western Blvd

Raleigh, NC 27606

For more information on the Catholic position on the death penalty go to the Catholic Mobilizing Network:

http://catholicsmobilizing.org/resources/cacp/

On this page you can sign "The National Catholic Pledge to End the Death Penalty." Also, check the interfaith page for People of Faith Against the Death Penalty:

http://www.pfadp.org/

"First Impressions"

is a service to preachers and those wishing to prepare for Sunday worship. It is sponsored by the Dominican Friars. If you would like "First Impressions" sent weekly to a friend, send a note to Fr. John Boll, OP at jboll@opsouth.org.

If you would like to support this ministry, please send tax deductible contributions to Fr. Jude Siciliano, O.P.

St. Albert Priory
3150 Vince Hagan Drive
Irving, Texas 75062-4736

Make checks payable to: Dominican Friars.

Or, go to our webpage to make an online donation:

https://www.PreacherExchange.com/donations.htm

ORDERING OUR CDs:

We have compiled Four CDs for sale:
Individual CDs for each Liturgical Year, A, B or C.

One combined CD for "Liturgical Years A, B and C.
If you are a preacher, lead a Lectionary-based scripture group, or are a member of a liturgical team, these CDs will be helpful in your preparation process. Individual worshipers report they also use these reflections as they prepare for Sunday liturgy.
You can order the CDs by going to our webpage:
https://www.PreacherExchange.com and clicking on the "First Impressions" CD link on the left.
OTHER PUBLICATIONS BY EMAIL:
1. "HOMILÍAS DOMINICALES" ---These Spanish reflections on the Sunday and daily scriptures are written by Dominican sisters and friars. If you or a friend would like to receive these reflections drop a note to "Fr. John J. Boll, O.P." <preacherexchange@att.net>
2. "VOLUME 2" is an opportunity for you to hear from the readers of First Impressions. To subscribe or Send your own reflections: Send them to "Fr. John J. Boll, O.P." <preacherexchange@att.net > Your contributions to Volume 2 are welcome.
OUR WEBSITE: https://www.preacherexchange.com
Where you will find Preachers Exchange, which includes "First Impressions," "Homilías Dominicales," and "Volume 2" as well as articles, book reviews, daily homilies and other material pertinent to preaching and Scripture reflection.
FOR EMAIL HELP OR TO UNSUBSCRIBE, SUBSCRIBE, OR CHANGE:
Email "Fr. John J. Boll, O.P." <preacherexchange@att.net>
---
---