Dear Preachers:
Reminder to our email recipients. If you miss an edition of "First Impressions" you can always get it on our webpage:
https://preacherexchange.com/
---
---
Today's parable is of a rich man going on a long journey who entrusts his servants with money, according to each one's ability. They are not to be idle while the master is gone. The money left them was an enormous amount. The "talent" was a coin of the highest denomination: think millions of dollars. The master did not leave instructions to the servants. He presumes they will know what they are to do with the money he has left them.
The banking system in Jerusalem offered excellent rates of interest to merchants who entrusted their money it. The Romans had made trade routes safe from pirates and thieves, so trade was profitable. The third servant, afraid and cautious, didn't have to bury what was given to him. The banks would have been a safe place to put the money, so the master had reason to be upset. The servant should have put the money in the bank where, at least, it would have earned interest. He was harsh on the third servant and takes away any trust he initially had in him.
Jesus told this parable to his disciples and may have used it to condemn those Jewish religious authorities who were like the third servant. They may have kept the tradition that was entrusted to them pure and secure. But, when Jesus came, they were not open to the new situation and circumstances he presented. They refused to hear his message and take it to heart. Were they afraid to take a chance on him?
Jesus is continuing the theme of preparedness he began in last Sunday's gospel (Mt 25:1-13). Remember the delay of the bridegroom: the virgins were waiting for the one who would bring all things to conclusion. This week's parable focuses on how disciples use their time waiting for the one who has promised to return. Notice the trust the master has in his servants. He gave each of them a significant amount and left it up to them to know what to do with it.
The man returns and the behavior of the third servant underlines the importance of preparedness and initiative. He tries to justify his failure to earn a profit by saying he was intimidated by the master's demanding reputation. The servant is called "wicked and lazy" and his master takes the one talent he has away from him. Despite his safe and fearful behavior the servant winds up with nothing. We may be waiting for the Lord's return, but we are not to be passive, or inactive, because we fear engagement with the world. Playing it safe does not get rewarded in our parable
Matthew was writing for a church in the 80's. They were learning the lesson of the parable: how to wait wisely for the Lord. The religious authorities were supposed to be guides for the people, but they had buried the truth to keep it "pure"; not open to the new ideas Jesus was preaching. In effect, they were destroying the treasure God had entrusted to them. The parable is an attempt to wake the disciples to the urgency of the moment Jesus was placing before them. Note that the parable has been called a "crisis parable."
It also speaks to us: "Wake up and see the opportunity God is presenting to you this day." Responding to what Jesus asks of us may take risk. Like speaking up when a person, or people, are abused; resisting the allure of money and its false promises; staying the course, even when we are tempted to give up on our church; not giving into compromise at work, or school; staying by the side of a needy family member, etc..
The Lord has left us with the promise of his return. Meanwhile, he has given us gifts, or "charisms, to use for the benefit of the community. Using these gifts can be risky; we may face persecution, isolation, even death, or just chilled rejection. We cannot "play it safe" like the third servant, fearing negative possibilities, letting those gifts be unused, or underused.
Haven't we known people who are like the first, or second servant? They seem to have a focus and energy that has helped them respond to God's grace by using their talents wisely and for the benefit of others. I know of a lawyer who gave up her profitable career to be a legal advocate for the poor. She seems tireless, hardly resting, but joyful. She has discovered a treasure that she wants to use for the benefit of others. She is also like the "ideal wife" in today's Proverbs reading, using her time in a responsible and altruistic way to serve others.
How did things between God and us begin? They began at creation and continue with God generously bestowing gifts upon us to be used serving God throughout history. We are partners with God for the good both now and into the future.
The servants were trusted to use their own ingenuity and energy, one might even say boldness in their use of the funds. Being faithful is not a fixed state of life. The parable urges energy and risk. Perhaps we know what we should do, what changes we need to make, but are not doing it, not risking leaving a comfortable napping place to face what is asked of us these days.
At this Eucharist we hesitant disciples pray for wisdom, direction and boldness to be disciples living this parable — a "parabolic people." Think of the generosity our God revealed from the beginning of the Scriptures. We can trust that God will extend a hand towards us to give what we need to live this parable as good and faithful stewards.
A word on the Proverbs reading. The woman in the story is not described in the usual subservient way. Normally, in the patriarchal world, the man would be in charge of his household and be judged by how he handles his responsibilities. But in our first reading it is a woman who is responsible for the prosperity of the household. She is not just confined to the household. This woman extends help to the poor who normally gather in public places where they will be seen. She has a private and public life and the last verse names the source and guide of her actions: she is a woman who "fears the Lord."
Click here for a link to this Sunday's readings:
https://bible.usccb.org/bible/readings/111923.cfm
For you shall eat the fruit of your handiwork; blessed shall you be, and favored.
— Psalm 128:2
Soon it will be Thanksgiving, when special family recipes often come out and the family gathers to "oooh" and "ahhh" over special dishes. I got to thinking what kind of dessert God would find memorable and what actions of ours could be fashioned to make a notable cake in God's eyes. Feel free to add your own special ingredients.
The Compassionate Life Cake
Ingredients:
4 lb. of compassionate love
1 lb. of mercy
1 lb. of tenderness
1 lb. of humbleness
½ lb. of justice
½ lb. of grace
¼ lb. of forgiveness
¼ lb. of good humor
1 pint of laughter
1 cup of common sense
2 tsp. of adversity
1 oz. of spirit
. . .and a sprinkle of beauty
Put your compassionate love, mercy and tenderness into action together. Combine humbleness, justice and grace and mix well with forgiveness and good humor. Don't forget the laughter! Be sure to include common sense and season with a touch of adversity and a dose of spirit. Combine all the ingredients and sprinkle with the beauty of wisdom. Take a lifetime to perfect your creation.
May you eat the fruit of your handiwork as you live your life with passion and purpose.
—a perfect Thanksgiving "cake" for God.
Barbara Molinari Quinby, MPS, Director
Office of Human Life, Dignity, and Justice Ministries
Holy Name of Jesus Cathedral, Raleigh, NC
FAITH BOOK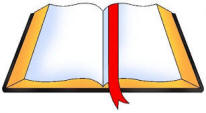 Mini-reflections on the Sunday scripture readings designed for persons on the run. "Faith Book" is also brief enough to be posted in the Sunday parish bulletins people take home.
---
From today's Gospel reading:
Jesus told his disciples this parable.
A man going on a journey
called his servants and entrusted his possessions to them.
Reflection:
Jesus encourages us to put all of our lives on the line in his service – not just specific talents. We are to invest ourselves, serving God by serving others. Each of us baptized into Christ needs to engage in the world, conscious that the One who has "entrusted" us will be with us as we face life's challenges as full-fledged Christians.
So we ask ourselves:
How "invested" am I in my Christian life?

What do I need to do to invest more of myself in responded to God's call to me.?
POSTCARDS TO DEATH ROW INMATES
Inmates on death row are the most forgotten people in the prison system. Each week I am posting in this space several inmates' names and locations. I invite you to write a postcard to one or more of them to let them know that: we have not forgotten them; are praying for them and their families; or, whatever personal encouragement you might like to give them. If the inmate responds, you might consider becoming pen pals.
Please write to:
Andrew D. Ramseur #0972488 (On death row since 6/8/2010)
Norfolk Best #0030124 (6/7/1993)
Archie Billings #6/5/1996 (6/5/1996)
----Central Prison

1300 Western Blvd

Raleigh, NC 27606

For more information on the Catholic position on the death penalty go to the Catholic Mobilizing Network:

http://catholicsmobilizing.org/resources/cacp/

On this page you can sign "The National Catholic Pledge to End the Death Penalty." Also, check the interfaith page for People of Faith Against the Death Penalty:

http://www.pfadp.org/

"First Impressions"

is a service to preachers and those wishing to prepare for Sunday worship. It is sponsored by the Dominican Friars. If you would like "First Impressions" sent weekly to a friend, send a note to Fr. John Boll, OP at jboll@opsouth.org.

If you would like to support this ministry, please send tax deductible contributions to Fr. Jude Siciliano, O.P.

St. Albert Priory
3150 Vince Hagan Drive
Irving, Texas 75062-4736

Make checks payable to: Dominican Friars.

Or, go to our webpage to make an online donation:

https://www.PreacherExchange.com/donations.htm

ORDERING OUR CDs:

We have compiled Four CDs for sale:
Individual CDs for each Liturgical Year, A, B or C

One combined CD for "Liturgical Years A, B and C.
If you are a preacher, lead a Lectionary-based scripture group, or are a member of a liturgical team, these CDs will be helpful in your preparation process. Individual worshipers report they also use these reflections as they prepare for Sunday liturgy.
You can order the CDs by going to our webpage:
https://www.PreacherExchange.com and clicking on the "First Impressions" CD link on the left.
OTHER PUBLICATIONS BY EMAIL:
1. "HOMILÍAS DOMINICALES" ---These Spanish reflections on the Sunday and daily scriptures are written by Dominican sisters and friars. If you or a friend would like to receive these reflections drop a note to "Fr. John J. Boll, O.P." <preacherexchange@att.net>
2. "VOLUME 2" is an opportunity for you to hear from the readers of First Impressions. To subscribe or Send your own reflections: Send them to "Fr. John J. Boll, O.P." <preacherexchange@att.net > Your contributions to Volume 2 are welcome.
OUR WEBSITE: https://www.preacherexchange.com
Where you will find Preachers Exchange, which includes "First Impressions," "Homilías Dominicales," and "Volume 2" as well as articles, book reviews, daily homilies and other material pertinent to preaching and Scripture reflection.
FOR EMAIL HELP OR TO UNSUBSCRIBE, SUBSCRIBE, OR CHANGE:
Email "Fr. John J. Boll, O.P." <preacherexchange@att.net>
---
---