Dear Preachers:
Have you ever seen a community garden? They pop up in poor neighborhoods. People with homes have backyard gardens, or can afford to buy what they want. But poor people struggle to meet even the basic needs of their families. I have preached in a Harlem parish four times. Harlem is a very dense neighborhood and has large numbers of the poor. I have seen several lots there lush with tomatoes, cabbage, squash, cucumbers, etc. They are vegetable co-ops – community gardens. Neighbors get together and clear the land of rubble and debris. They plant vegetables and flowers and take responsibility for tending the garden. Everyone gets to share whatever they agreed to plant.
Community garden: if every member is consistent and committed in their efforts, they all benefit and enjoy a shared harvest. If some do not perform their duties regularly and conscientiously, the crops fail and it becomes just another weed-choked lot in the city. The Scriptures use a similar image to communicate God's truth to biblical people like us. The "co-op" most mentioned in both the Hebrew and Christian scriptures is a vineyard.
Today our first reading, from the prophet Isaiah, speaks of God planting, caring for and protecting a vineyard. The vineyard is a symbol for the people of Israel and God's loving care for them. The people – the vineyard – come to know God as: the creator of all; the one who delivers them from slavery; their guide and protector in the desert during times of physical and spiritual testing.
People also come to know God as a giver of a portion of this earth which they call their own–"the Promise Land." Israel, as the partner, is to cooperate with God's graces and produce the fruits of faithfulness, justice, integrity and holiness. When the people don't keep up their end of the bargain God sends them prophets, like Isaiah, to remind them of what God has done; and what they should do in response to their gracious and loving God.
Our first reading will give us some insight and help us enter today's gospel parable. Isaiah's dramatic and poetic instincts shine in his parable of the vineyard. It seems to be harvest time and the prophet is singing about his friend's well-cared for vineyard. Notice the loving details which describe the care his friend shows towards his vineyard. Imagine the friend's anticipation: one day he will harvest the grapes from his vineyard and enjoy the fruit of his hard labors… a fine wine. But the song ends in frustration when the owner finds wild grapes, good for nothing but sour wine. The owner's dream of festive gatherings with family and friends and the delight of those at table, as they sip the choice wines from his vineyard, is shattered
The scene shifts to a court room as the friend presents his case against his vineyard with the lament, "What more was there to do for my vineyard that I had not done?" Then the prophet brings his parable home to his hearers. The owner of the vineyard is God and the vineyard Israel. The chosen people are a disappointment to God, for the Lord's vineyard has produced only bloodshed and injustice and the cry of the poor and oppressed rise up to God.
The gospel picks up the familiar Old Testament theme – the vineyard. It is an invitation to us to think about the quality of our efforts in the vineyard. Initially Jesus is challenging the religious leaders of his day for their failures as caretakers of the vineyard, God's people. The servants in the story were given much. The owner provided all that was needed for a successful harvest: a protective hedge, a wine press, a tower for surveillance/security... And asked for a share in the Vineyard. But the servants overreached in their desire to have it all. In their greed and laziness the servants sought to make a claim on what was not theirs.
Couldn't the story be applied now to our care of the planet? All creation is a gift from God, a gift God loves and has made beautiful for us. We are the privileged tenants. It's not ours, we don't own the planet. It has been entrusted to us and we are privileged to use it and are responsible to take care of it. But our care of the planet has faltered. Resources are polluted, wasted and overused. For example, in Texas over 700 chemicals are used in the fracking process to pump oil out of the ground, polluting underground streams. Locals have had to buy bottled water. As a result, "The Sunday Dallas Morning News" attributes earthquake increases to fracking.
I lived in West Virginia where they use strip mining to extract the coal right below the surface. It is a process that ruins the topsoil and the rivers at the foot of the hills where the stripped soil is dumped, causing the streams and rivers to become alkaline, killing fish and harming animals that drink from it. The coal companies are supposed to restore the land after they are finished taking the coal, but it is just a cosmetic repair job. Locals are left with a depleted land and a ruined forest, hills and streams. I once saw a slag pile (slag is what is left behind when coal is extracted from mines.) There was smoke coming out of the ground from underground fires. Leftover bits of coal in the slag was burning. I was told by a miner that the slag would burn for 100 years. Was he exaggerating?
Polluted resources; global warming; shrinking rainforests; ice caps melting, over consumption... all from lack of stewardship. So few enjoy so much while so many hunger for even basic and nutritional needs. The Earth is our "community garden." We are partners with God, we are the tenants in the vineyard. The gift has been given and it is our responsibility to care for it. In the ordinary daily use of resources what role will we play in preserving, or depleting, the gifts God has given and called us to responsible stewardship?
We pray at this Mass to be better caretakers of all God's gifts. Here our faith is fed. Here our stewardship is challenged.
Click here for a link to this Sunday's readings:
https://bible.usccb.org/bible/readings/100823.cfm
"The ultimate purpose of other creatures is not to be found in us. Rather, all creatures are moving forward with us and through us towards a common point of arrival, which is God, in that transcendent fullness where the risen Christ embraces and illumines all things."
Pope Francis, ENCYCLICAL LETTER, "LAUDATO SI' ON CARE FOR OUR COMMON HOME"
What more was there to do for my vineyard that I had not done?
Isaiah 5:4
Last week I wrote about the Catholic social teachings of the common good and solidarity that, like all the social teachings of the Church, teach us how to respect life. So, when Isaiah asks, "What more was there to do for my vineyard?" I was reminded of something Pope Francis presented to Italian bishops in 2021 as a model for the 21st century pastor. In reading "The Beatitudes of the Bishop, "I realized that most of these beatitudes could apply to every Catholic and would certainly help us to reorder our priorities in the care of our 'vineyards' and the life we are to respect. Written by the Archbishop of Naples, here are pertinent excerpts:
1.Blessed is the bishop who makes poverty and sharing his lifestyle because with his witness he is building the kingdom of heaven.
2. . .who does not fear to water his face with tears, so that in them can be mirrored the sorrows of the people. . .
3. . .who considers his ministry a service and not a power, making meekness his strength, giving to all the right of citizenship in his own heart, so as to inhabit the land promised to the meek.
4. . .who does not close himself in the palaces of government. . .who seeks to fight at the side of people for the dream of the justice of God. . .
5. . .who has a heart for the misery of the world, who does not fear dirtying his hands. . .who is not scandalized by the sin and fragility of the other because he is conscious of his own. . .
6. . .who wards off duplicity of heart, who avoids every ambiguous dynamic, who dreams good even in the midst of evil. . .
7. . .that works for peace, who accompanies the paths of reconciliation, who sows in the heart of the presbyteriate the seed of communion. . .
8. . .who for the Gospel does not fear to go against the tide. . .
Let us build a fruitful vineyard.
To read in entirety, go to: Pope Francis shares 8 Beatitudes for Bishops, giving a model for the 21st-century pastor | America Magazine
Barbara Molinari Quinby, MPS, Director
Office of Human Life, Dignity, and Justice Ministries
Holy Name of Jesus Cathedral, Raleigh, NC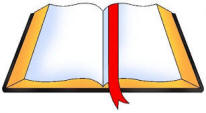 Mini reflections on the Sunday scripture readings designed for persons on the run. "Faith Book" is also brief enough to be posted in the Sunday parish bulletins people take home.
From today's Gospel reading:
"Finally, the owner of the vineyard sent his son
to [the tenants of the vineyard], thinking, "They will respect my son."
But when the tenants saw the son, they said to one another,
'This is the heir. Come let us kill him and acquire his inheritance.'
They seized him, threw him out of the vineyard and killed him."
Reflection:
We need the middle section of today's gospel story - the part about the additional servants and the owner's son being sent to the rebellious tenants of the vineyard. Jesus is telling us something about God that we need to hear. God doesn't give up on us, even when we have turned away from God. God is even willing to risk looking foolish in our eyes, willing to come again and again to us. God's love doesn't diminish, even when we reject God or live lukewarm lives of faith.
So we ask ourselves:
Is there someone in my life who has been a persistent voice urging me to change?

Is it possible in that person's persistence, God is urging me to make some necessary changes and God is using that person to reach out to me?
POSTCARDS TO DEATH ROW INMATES
Inmates on death row are the most forgotten people in the prison system. Each week I am posting in this space several inmates' names and locations. I invite you to write a postcard to one or more of them to let them know that: we have not forgotten them; are praying for them and their families; or, whatever personal encouragement you might like to give them. If the inmate responds, you might consider becoming pen pals.
Please write to:
Roger Blakeney #0033802 (On death row since 9/10/1997)
Walic Thomis #0405380 (8/9/1996)
Timothy White #0434845 (8/31/2000)
----Central Prison, P.O. 247 Phoenix, MD 21131

Please note: Central Prison is in Raleigh, NC., but for security purposes, mail to inmates is processed through a clearing house at the above address in Maryland.

For more information on the Catholic position on the death penalty go to the Catholic Mobilizing Network:

http://catholicsmobilizing.org/resources/cacp/

On this page you can sign "The National Catholic Pledge to End the Death Penalty." Also, check the interfaith page for People of Faith Against the Death Penalty:

http://www.pfadp.org/

"First Impressions"

is a service to preachers and those wishing to prepare for Sunday worship. It is sponsored by the Dominican Friars. If you would like "First Impressions" sent weekly to a friend, send a note to Fr. John Boll, OP at jboll@opsouth.org.

If you would like to support this ministry, please send tax deductible contributions to Fr. Jude Siciliano, OP:

St. Albert Priory
3150 Vince Hagan Drive
Irving, Texas 75062-4736

Make checks payable to: Dominican Friars.

Or, go to our webpage to make an online donation:

https://www.PreacherExchange.com/donations.htm

ORDERING OUR CDs:

We have compiled Four CDs for sale:
Individual CDs for each Liturgical Year, A, B or C

One combined CD for "Liturgical Years A, B and C.
If you are a preacher, lead a Lectionary-based scripture group, or are a member of a liturgical team, these CDs will be helpful in your preparation process. Individual worshipers report they also use these reflections as they prepare for Sunday liturgy.
You can order the CDs by going to our webpage: https://www.PreacherExchange.com and clicking on the "First Impressions" CD link on the left.
OTHER PUBLICATIONS BY EMAIL:
1. "HOMILÍAS DOMINICALES" ---These Spanish reflections on the Sunday and daily scriptures are written by Dominican sisters and friars. If you or a friend would like to receive these reflections drop a note to "Fr. John J. Boll, OP." <preacherexchange@att.net>
2. "VOLUME 2" is an opportunity for you to hear from the readers of First Impressions. To subscribe or Send your own reflections: Send them to "Fr. John J. Boll, OP." <preacherexchange@att.net > Your contributions to Volume 2 are welcome.
OUR WEBSITE: https://www.preacherexchange.com
Where you will find Preachers Exchange, which includes "First Impressions," "Homilías Dominicales," and "Volume 2" as well as articles, book reviews, daily homilies and other material pertinent to preaching and Scripture reflection.
FOR EMAIL HELP OR TO UNSUBSCRIBE, SUBSCRIBE, OR CHANGE:
Email "Fr. John J. Boll, OP." <preacherexchange@att.net>
---
---