Dear Preachers:
As an itinerant preacher I get to see a lot of towns and cities around the country. There are features that separate one from another and make them distinct –skylines, rivers, bays, foliage, racial and ethnic blends, size, etc. Other features are found in all of them – chain stores, restaurants, banks, churches, stadiums, traffic signals, etc. No matter what part of the country I travel to, these population centers have something else in common – the sight of day laborers along the side streets and at the entrance to malls. In the cities the locals usually know where to find these workers who line up and hope for a day's work. People hire them for handy work around their homes, construction jobs, and assembly lines. The crack down on immigrants has made the situation of these laborers more precarious; but still, as you drive into a town, there they are, in small clumps waiting for someone to drive up and hire them.
We hear that some of these workers are taken advantage of; they work in unhealthy conditions for long hours, low wages and, even when they have done their work, some get reported to the immigration agents to be carted off without their pay. Day laborers face uncertainty and risk. They have little security and a lot of anxiety about earning enough to feed their families, pay the rent and other necessities of daily life.
You don't have to be a day laborer to have financial worries. People at the lower end of the pay scale know how even a brief interruption in work can be a hardship for themselves and their families. When you don't make a lot of money, you can't afford to lose even a day of work, a day's pay. It might make the difference between getting a necessary prescription filled on time, having a medical procedure done – or not.
Multiply these fears about job security by 100 and you get some sense of what it must have been like to be a day laborer in Jesus' time. Poverty was severe, over 95% of the people were desperately poor and on the verge of starvation. For many, a day's wage was the difference between having something to eat – and not. Each morning the day laborers would have had that empty feeling, the wave of anxiety, race through them as they pondered, "Suppose I don't get work today? How will I feed the kids?" Even the youngest and most physically fit, the ones most likely to get work, would know this fear. Most likely, they would be the ones chosen first – if there were work. But suppose there was no work. Even the most likely to get hired would not.
Multiply and compound these fears by still another 100 if you were elderly, a widow with children, a child laborer, injured, or disabled. You wouldn't be the first hired, or even the second or third – others would be more likely to get work for the day. But you would still need a day's pay to live on and to feed your family. A day's pay could make the difference between eating and going hungry; living and dying. Would you rather be those who worked a whole day or those who stood around, waiting and despairing for yourself and your family, hoping to get hired – with your hopes sinking as the day wore on? Even if you got hired later in the day, what good would that do since you would receive less than a day's pay?
The landowner was accustomed to hiring harvest workers. He would know all this from experience. Some employers don't notice their employees' needs. But this parable tells of a different kind of employer – a most rare employer indeed! This one noticed and cared for those he saw who needed work. And he was extravagant!
The parable certainly rubs us the wrong way. Somehow we equate ourselves with people in the first situation who were hired first. We have worked hard, the way we have been taught by our hard working parents and grandparents. We live up to the training and sense of justice we were taught by our forebears and apply them to God. We have worked hard, have earned and have a right to God's payment, we reason. That's what is just – we reason.
We need to pause here with our sense of indignation and feelings about not being treated "justly" by God. After all we are dealing with a God who knows it all. Do we really want a strict accounting of everything we have thought, said and done? We'd be infinitely better off by taking what is being offered by the One who is self-described as "Generous."
This is a parable and it is not so much about us and what we deserve, as it is about God! It's about the reign of God and that means the accounting system is like nothing we have every experienced in our hard-working lives. This parable and others, is about a big and welcoming God, who doesn't make us feel like 2nd class or inferior servants. We have heard enough parables to draw a conclusion about God: our God takes outsiders and makes them insiders; our God doesn't treat us according to our standards, but according to God's. And the measuring rod God uses is spelled out in today's parable – Generosity.
Each of us needs forgiveness and it is generously given us; whether we thought we deserved it or not. Some of us need, at this point in our lives, courage, perseverance or relief. We feel in need, but may conclude we don't deserve a lot from God. But, as we hear today, the One in charge wants to be generous, beyond what we think we should receive. We may not feel we have done enough for God to earn a favorable hearing; that we don't deserve God's attention. That's what we might say, but God says, "Nonsense, come right in, you are welcome. I am feeling generous!"
A question: then what does God require from us? Well, if we believe in the God of this parable, who welcomes us and is so generous, then we have to reflect this generosity in our lives. We have to stop keeping strict accounts. We must stop measuring people by how much they have; how educated they are; how long they have been coming to our church; how "worthy" we think they are. We need to put on the eyeglasses today's parable provides and see ourselves and others as God sees us.
Click here for a link to this Sunday's readings:
https://bible.usccb.org/bible/readings/092423.cfm
"Within each of us there is a silence,
a silence as vast as the universe...
When we experience that silence, we remember
who we are, creatures of the stars,
created from time and space, created from silence...
Silence is our deepest nature, our home,
our common ground, our peace...
Silence is where God dwells. We yearn to be there.
The experience of silence is now so rare,
that we must guard and treasure it.
This is especially true for shared silence."
—Gunilla Norris in, SHARED SILENCE
. . .call him while he is near—Isaiah 55:6
The Lord is near to all who call upon him—Psalm 145:18
There are times when I have felt that God wasn't so near, especially when I don't seem to get an answer to a particular problem. However, I came across a quote the other day that really speaks to me and I want to share it with you. It is from St. Thomas of Villanova (1488-1555). He was an Augustinian friar who, despite a high office in the church as archbishop of Valencia and chaplain to Emperor Charles V, was noted for the austerity and poverty of his life. In addition, he was known for his generosity to the poor and the needy and labored among the Moors. He writes, "If you want God to hear your prayers, hear the voice of the poor. If you wish God to anticipate your wants, provide those of the needy without waiting for them to ask you."
Hear the voice of the poor by serving in the meal ministries here at Cathedral. Oak City Cares Meals Ministry serves on the 2nd and 3rd Saturday of every month. Helen Wright Shelter dinners are provided on the 4th Friday of every month. Women's Center lunch team serves on designated Tuesdays. And there is one of our oldest ministries, Catholic Parish Outreach food pantry, that needs help distributing groceries during the week to those who hunger.
To provide for the needy without having them ask, support fair trade. Fair trade is a commitment to a fairer world— ensuring that people who make and grow products have a place to sell them, that they are fairly paid, and that their working conditions and communities are healthy.
One of the first nonprofit, fair trade organizations in the world, SERRV International began its mission in 1949 by helping displaced European refugees trade their handcrafts for income after the Second World War. Since then, they have extended their reach to 24 countries worldwide, working to empower over 8,000 artisans and farmers every year by selling their beautiful handcrafts, breaking the cycle of poverty, and building stronger, healthier communities. Catholic Relief Services and Serrv International have worked together for more than 20 years. These clothing, craft, coffee, and chocolate partners give you opportunities to "think globally and act locally." There is an informative video that you can view titled, "The Power Behind Your Purchase" at: https://www.serrv.org/crs_handcraft
Help the poor and you just might find God nearby.
Barbara Molinari Quinby, MPS, Director
Office of Human Life, Dignity, and Justice Ministries
Holy Name of Jesus Cathedral, Raleigh, NC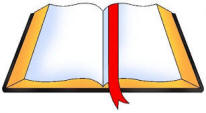 Mini-reflections on the Sunday scripture readings designed for persons on the run. "Faith Book" is also brief enough to be posted in the Sunday parish bulletins people take home.
From today's Gospel reading:
"What if I wish to give the last one the same as you!
Or am I not free to do as I wish with my own money?
Are you envious because I am generous?"
Reflection:
In the kingdom of heaven, which has already begun, people are judged on an entirely different scale of values than the ones we use. God, like the landowner, is generous to both the big producers and the seeming-undeserving. It is not in our hands to decide and give rewards based on what others have or have not done for God. When it comes to a final reckoning God will have the last word -- and it will be a generous one!
So we ask ourselves:
Have you ever gotten a present from someone that was more than you expected?

Did that surprise have any effect on your relationship with that person?
POSTCARDS TO DEATH ROW INMATES
Inmates on death row are the most forgotten people in the prison system. Each week I am posting in this space several inmates' names and locations. I invite you to write a postcard to one or more of them to let them know that: we have not forgotten them; are praying for them and their families; or, whatever personal encouragement you might like to give them. If the inmate responds, you might consider becoming pen pals.
Please write to:
William Raines #0526698 (On death row since 9/9/2005)
Paul D. Cummings4 #0523493 (9/8/2004)

Michael Holmes #0189289 (9/8/2000)

----Central Prison, P.O. 247 Phoenix, MD 21131

Please note: Central Prison is in Raleigh, NC., but for security purposes, mail to inmates is processed through a clearing house at the above address in Maryland.

For more information on the Catholic position on the death penalty go to the Catholic Mobilizing Network:

http://catholicsmobilizing.org/resources/cacp/

On this page you can sign "The National Catholic Pledge to End the Death Penalty." Also, check the interfaith page for People of Faith Against the Death Penalty:

http://www.pfadp.org/

"First Impressions"

is a service to preachers and those wishing to prepare for Sunday worship. It is sponsored by the Dominican Friars. If you would like "First Impressions" sent weekly to a friend, send a note to Fr. John Boll, OP at jboll@opsouth.org.

If you would like to support this ministry, please send tax deductible contributions to Fr. Jude Siciliano, OP:

St. Albert Priory

3150 Vince Hagan Drive

Irving, Texas 75062-4736

Make checks payable to: Dominican Friars. Or, go to our webpage to make an online donation:

https://www.PreacherExchange.com/donations.htm

ORDERING OUR CDs:

We have compiled Four CDs for sale:
Individual CDs for each Liturgical Year, A, B or C

One combined CD for "Liturgical Years A, B and C.
If you are a preacher, lead a Lectionary-based scripture group, or are a member of a liturgical team, these CDs will be helpful in your preparation process. Individual worshipers report they also use these reflections as they prepare for Sunday liturgy.
You can order the CDs by going to our webpage:
https://www.PreacherExchange.com and clicking on the "First Impressions" CD link on the left.
OTHER PUBLICATIONS BY EMAIL:
1. "HOMILIAS DOMINICALES" ---These Spanish reflections on the Sunday and daily scriptures are written by Dominican sisters and friars. If you or a friend would like to receive these reflections drop a note to "Fr. John J. Boll, OP." <preacherexchange@att.net>
2. "VOLUME 2" is an opportunity for you to hear from the readers of First Impressions. To subscribe or Send your own reflections: Send them to "Fr. John J. Boll, OP." <preacherexchange@att.net > Your contributions to Volume 2 are welcome.
OUR WEBSITE: https://www.PreacherExchange.com
Where you will find Preachers Exchange, which includes "First Impressions," "Homilias Dominicales," and "Volume 2" as well as articles, book reviews, daily homilies and other material pertinent to preaching and Scripture reflection.
FOR EMAIL HELP OR TO UNSUBSCRIBE, SUBSCRIBE, OR CHANGE:
Email "Fr. John J. Boll, OP." <preacherexchange@att.net>
---
---