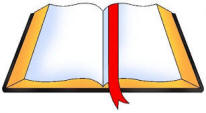 FAITH BOOK
CHRIST THE KING (A) NOVEMBER 26, 2023
Ez. 34: 11-12, 15-17; Ps. 23;
1Corinthians 15: 20-26, 28; Matthew 25: 31-46
Jude Siciliano, O.P.
---
Mini reflections on the Sunday scripture readings designed for persons on the run. "Faith Book" is also brief enough to be posted in the Sunday parish bulletins people take home.

From today's Gospel reading:

Amen, I say to you,
whatever you did for one of the
least sisters and brothers of mine,
you did for me.

Reflection:

With the gospel-inspired eyes we focus our gaze on the King in whose dominion we are subjects. Today's gospel tells us what priorities the King's servants are to have and how we are to live – feeding the hungry, giving water to the thirsty, welcoming strangers, clothing the naked, caring for the sick and visiting prisoners.
So, we ask ourselves:
In what needy person did I see Christ in disguise recently?

What did I do about what I saw?
Click here for a link to this Sunday's readings:
https://bible.usccb.org/bible/readings/112623.cfm
---
FAITH BOOK ARCHIVE:
---