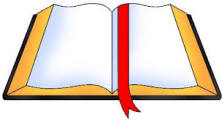 FAITH BOOK

27th SUNDAY

(A) OCTOBER 8, 2023

Isaiah 5: 1-7; Psalm 80; Philippians 4: 6-9; Matthew 21: 33-43

Jude Siciliano

, OP
---
Mini-reflections on the Sunday scripture readings designed for persons on the run. "Faith Book" is also brief enough to be posted in the Sunday parish bulletins people take home.
From today's Gospel reading:
"Finally, the owner of the vineyard sent his son to [the tenants of the vineyard], thinking, "They will respect my son."
But when the tenants saw the son, they said to one another,
'This is the heir. Come let us kill him and acquire his inheritance.'
They seized him, threw him out of the vineyard and killed him."
Reflection:
We need the middle section of today's gospel story - the part about the additional servants and the owner's son being sent to the rebellious tenants of the vineyard. Jesus is telling us something about God that we need to hear. God doesn't give up on us, even when we have turned away from God. God is even willing to risk looking foolish in our eyes, willing to come again and again to us. God's love doesn't diminish, even when we reject God or live lukewarm lives of faith.
So we ask ourselves:
Is there someone in my life who has been a persistent voice urging me to change?
Is it possible in that person's persistence, God is urging me to make some necessary changes and God is using that person to reach out to me?
Click here for a link to this Sunday's readings:
---
FAITH BOOK ARCHIVE:
---