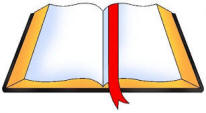 FAITH BOOK
26th SUNDAY -C- September 25, 2022
Amos 6: 1, 4-7; Psalm 146;
I Timothy 6: 11-16; Luke 16: 19-31
By: Jude Siciliano, OP
---

From today's Gospel reading:

Jesus said to the Pharisee, "There was a rich
man who dressed in purple garments and
fine linen and dined sumptuously each day.
And lying at his door was a poor man named
Lazarus, covered with sores, who would gladly
have eaten the scraps that fell from the rich man's table.
Reflection:

By means of the parable Jesus says, "Wake up! The poor are right at your doorstep." We pray at this Eucharist that Jesus anoints us again with his Holy Spirit. We pray that our eyes are opened to see those who need our help, perhaps the very ones we pass by each day.
So, we ask ourselves:
When I see a poor person and am moved with pity, how do I respond?

Are there people in my daily life who need me to help them?
Click here for a link to this Sunday's readings:
https://bible.usccb.org/bible/readings/092522.cfm
---
FAITH BOOK ARCHIVE: