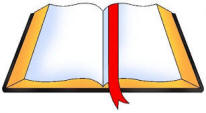 FAITH BOOK
4th SUNDAY OF EASTER -C- May 8, 2022
Acts 13: 43-52; Psalm 100; Rev. 7: 9, 14-17; John 10: 27-30
Jude Siciliano, OP
---
From today's Book of Revelation reading:

"I, John, had a vision of a great multitude,
which no one could count,
from every nation, race, people and tongue."
Reflection:

In a competing and divided world, the Book of Revelation gives us a vision of our mutuality. We are interdependent; our present and our future are entwined. We cannot live lives of indifference and isolation; not if we plan to go before, "the one who sits on the throne" and be fed together at the same eternal banquet table.
So, we ask ourselves:
Do I share John's vision of the future unity of all peoples?

What am I doing to heal divisions that I perceive around me?
Click here for a link to this Sunday's readings:
https://bible.usccb.org/bible/readings/050822.cfmx
---
FAITH BOOK ARCHIVE: