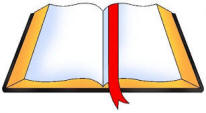 FAITH BOOK

7th SUNDAY

(A) February 19, 2023

Leviticus 19: 1-2, 17-18;
1Corinthians 3: 16-23; Matthew 5: 38-48

Jude Siciliano

, OP
---
From today's Gospel reading:
Jesus said, "For if you love only those who love you,
what recompense will you have?
Do not tax collectors do the same?...
So be perfect, just as your heavenly Father is perfect.
Reflection:
We can see that Jesus is not interested in halfhearted or part-time disciples. We can't be good Christians only at home and when we gather at church. There are no boundary lines for Christian love, because God has not drawn boundaries around God's love. God, not the world, is the standard for our love. To love in God's way we will need to pray earnestly for help from God.
So we ask ourselves:
Whom do you find the most difficult to love?
Have you thought about asking God to help you love that person?
Click here for a link to this Sunday's readings:
https://bible.usccb.org/bible/readings/021923.cfm
---
FAITH BOOK ARCHIVE: