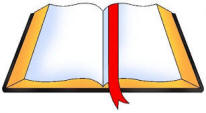 FAITH BOOK

Third Sunday in Ordinary Time

(A) January 22, 2023

Isaiah 8: 23-9:3; Psalm 27;
I Corinthians 1: 10-13; Matthew 4: 12-23

by Jude Siciliano, OP
---
Mini-reflections on the Sunday scripture readings designed for persons on the run. "Faith Book" is also brief enough to be posted in the Sunday parish bulletins people take home.
From today's gospel:
From that time on, Jesus began to preach and say,
"Repent, for the kingdom of heaven is at hand.
Reflection:
A woman in a scripture group that was reflecting on the above verse asked, "What does it mean, 'The kingdom of heaven is at hand'"? Someone in the circle responded, "It means we don't have to try to be good on our own. God has seen our need and has come to help us."
Not a bad summary of Jesus' central message. That verse will follow Jesus throughout the gospel. Where Jesus goes he brings God's presence to those who are trying to change and turn around their lives, but can't on their own.
And so we ask ourselves:
In my life how have I experienced the nearness of the kingdom of heaven?
What area of my life do I need God to enter and help me change?
Click here for a link to this Sunday's readings:
https://bible.usccb.org/bible/readings/012223.cfm
---
FAITH BOOK ARCHIVE: