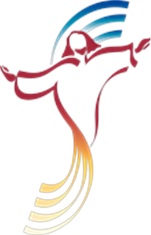 Come and See!

Week of November 26, 2023
---
The Word…
"When the Son of Man comes in his glory…
he will separate them one from another,
as a shepherd separates the sheep from the goats.
He will place the sheep on his right and the goats on his left"
(from Mt. 25:31-46.
---
Pondering the Word…
If you ever find yourself with too much time on your hands, go online and type in: "Why does a shepherd separate sheep from goats?" You will learn more about the practical, economic, agricultural, and biblical reasons on this topic than you will ever need to know! To save you the trouble, here are some highlights:
The relationship between sheep and the shepherd is used throughout the Bible, but there are few references to the role of a goat. In Jeremiah 50:8 (and in only some translations), the Lord calls for the sons of Israel and Judah to be like "he-goats at the head of the flock," as the shepherds have led the sheep astray. Other than that, the purpose the goat in the Old Testament is as a sacrifice or atonement for sins (as in "scapegoat").
Why does one separate sheep from goats? Goats are headstrong and independent; they pick on others in the flock, and are less likely to follow the shepherd. In short, they are a bad influence on the sheep. But sheep feed close to the ground while goats look up to feed, so they can pasture in the same field; it's practical to have them together. Another fun fact: Middle Eastern goats and sheep look a lot more alike than those we have in the west, so, from a distance, it's hard to tell them apart. But it's important to separate them, because the economic benefits derived from sheep and goats (e.g., wool, hair, milk, meat) are different.
Little did you know there were so many differences between sheep and goats! In fact, in today's gospel, they have just one thing in common: Neither the sheep nor the goats recognize Jesus in the poor and needy.
---
Living the Word…
The sheep give from their hearts. They are humble and close to the earth. Not giving for some future reward, not giving because they know it is Jesus. Giving because it is the right thing to do. I'm sure if the goats had realized it was Jesus in that "least brother," they would have hurried to help. But they were off doing their own thing, too independent, too busy "looking up" perhaps to see the Kingdom right at their feet.
Here's a prayer practice for Advent: Each evening ask yourself: "How aware was I today of others in need?" Then ask, without self-condemnation, "Was I a sheep or a goat?" You will find yourself becoming more aware of Christ's presence in our everyday lives…exactly what this season is all about!

---

Mon, Nov 27: Daniel said to the steward…"Please test your servants. Give us vegetables to eat and water to drink" (Dn 1:1-6, 8-20). Well, what do you know? There is indeed a diet called "The Daniel Diet!" ( I checked out some websites—here's a good one: https://news.llu.edu/patient-care/beginner-s-guide-daniel-fast-diet). It's a strict vegan diet to be followed for at least two or three weeks. Daniel and his buds stayed on it for three years, their motivation being to avoid defiling themselves with the king's food and wine. Provision: I'm writing this right before Thanksgiving and a month before Christmas. Something tells me I'm not going to be embarking on this fast any time soon (maybe for Lent?). But it is "food" for thought as we prepare for Jesus' birth. In the past, Advent was similar to Lent, 40 days which included fasting. Today, it's such a busy time and for some of us, a time of indulgence. Take time this week to consider what you might do differently this Advent: fast from overspending but feast on more prayer? Fast from overfeeding our bodies but ignoring our souls; from spoiling our loved ones but forgetting the poor? What gift of fasting will you bring to the manger?
Tue, Nov 28: "In your vision, O king, you saw a statue…The head was pure gold, its chest and arms were silver, its belly and thighs bronze, the legs iron, its feet partly iron and partly tile (Dn 2:31-45). I spent time researching the historical perspective of this passage to figure out the kingdoms represented by the large statue. There are lots of similarities between this and Near Eastern and Greek stories and legends, but the true meaning is obvious: What appears to be of gold and silver will collapse and shatter if its foundation is weak. Provision: Let's explore this image in terms of our own lives. What are the "shiny" things in which we place our trust and hope? Financial security? Our possessions? Do we consider the foundation on which they are built? How large "a statue" do we really need, and how much of that statue is tied to our self-image?
Wed, Nov 29: "They will seize and persecute you…,and they will have you led before kings and governors because of my name. It will lead to your giving testimony. Remember, you are not to prepare your defense beforehand" (Lk 21:12-19). Note: Jesus is saying we are not to prepare our defense beforehand. That doesn't mean we are not to prepare ourselves! Provision: The best way we can be open to the Spirit's guidance when faced with challenges is to prepare ourselves to be open to the Spirit at all times. Begin each day with a prayer for the Spirit's light. During the day, reflect on the words of Scripture. End each day with a review, and then give thanks. Be prepared to be amazed by the Spirit's gracious and constant presence in your life!
Thu, Nov 30: "How beautiful are the feet of those who bring the good news!" (Rom 10: 9-18). No, this is not about having a pedicure! For the poor, in ancient times and today, beautiful feet are a luxury. They take an awful beating when you spend your days walking barefoot on unpaved roads and filthy city streets or laboring in wet, thorny fields. I imagine the feet of the disciples who traversed the desert to preach were not much to look at. Provision: We may feel that same way about ourselves: "I'm not educated enough or holy enough to be a bearer of Christ's message. I'm a sinner, far from 'beautiful." It's not our knowledge or our saintliness, but the message we bring, the joy we emanate that makes us beautiful in the eyes of those we encounter. Don't discount yourself. Spread the Good News!
Fri, Dec 1: "When you see these things happening, know that the Kingdom of God is near" (Lk 21:29-33). In Tuesday's gospel, Jesus enumerates all the terrible things that will precede the temple's destruction: wars, earthquakes, false prophets, etc.—the kind of stuff that has been happening for centuries on end. Provision: But still we believe: the Kingdom of God is near. Instead of taking this as a threat, how about we look at it as a comfort.
Sat, Dec 2: "I, Daniel, found my spirit anguished within its covering of flesh, and I was terrified by the visions of my mind" (Dn 7:15-27). Chapter 7 of the Book of Daniel is dramatic and frightening. Yesterday's passage describes his horrible vision, yet ends with the triumph of the coming of the Son of Man. Still, Daniel is terrified by what he sees. Provision: As people of faith, we hope in the triumph of God's coming, but that doesn't mean we never feel like Daniel, anguished and terrified by the very real images of evil and violence we see in our world. In today's gospel, though, Jesus reminds us not to allow our anxieties to distract us from that hope. If you are feeling anguish, don't be afraid to bring your fears to God. God understands our humanity. Remember: "He came to share your plight, your fight, your night, and point you toward tomorrow" (Michael Moynahan, SJ).
---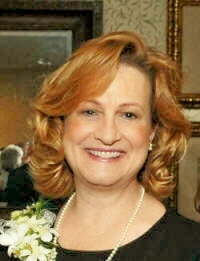 Elaine Ireland has a passion for working with parents and anyone who struggles to maintain a sense of God's love and peace amid the day-to-day challenges of life. She has a master's degree in Spiritual and Pastoral Care from the Pastoral Counseling department at Loyola, Maryland, with a focus on developmental psychology and spiritual guidance. Rooted in Ignatian spirituality, she is a writer, retreat and workshop leader, and presenter on topics such as pastoral parenting, "letting go," and finding the spiritual in the midst of everyday life. She lives in Ellicott City, Maryland with her husband, Mark and children, David and Maggie.
---
We hope you enjoy "

Come and See!

" and we welcome your input. Please contact Elaine Ireland at

ehireland@gmail.com
with questions, comments, and responses.
---
© 2009 - 2023, Elaine H. Ireland - Images@FaithClipart.com
---
---