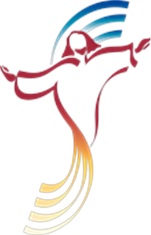 Come and See!

Week of November 19, 2023
---
The Word…
"Concerning times and seasons, brothers and sisters,
you have no need for anything to be written to you.
For you yourselves know very well that the day of the Lord will come
like a thief at night. When people are saying, "Peace and security, "
then sudden disaster comes upon them…
But you are not in darkness, for that day to overtake you like a thief.
For all of you are children of the light and children of the day.
We are not of the night or of darkness.
Therefore…let us stay alert and sober"
(from 1 Thes 5:1-6).
---
Pondering the Word…
"Concerning times and seasons" …yes, I agree with Paul, we know about them all too well. They seem to fly by at an ever increasing rate. We also know, as they fly by, we can get caught up in the monotony of everyday life and lose our focus, regardless of whether we are experiencing "peace and security" or not.
Paul also talks about light and darkness. The topic of light in the darkness has been speaking to me lately, and this idea of staying "alert and sober" in the light makes sense to me, although I choose to use other words—"alive and aware"—I don't want to live on high alert and I occasionally like a glass of wine or two! (The Greek word for sober, "nephomen," does indeed mean abstaining from alcohol, but scholars say Paul means that we should be clear-headed and exercise good judgment. I guess the scholars, like Jesus, enjoyed wine too!)
I don't know many people today who would describe the world as very peaceful or secure. But I am fortunate to know people who live in the light of the Spirit, able, not only to find peace within, but also all around them.
"How we spend our days is, of course, how we spend our lives." (Annie Dillard). Are we allowing the Spirit to illuminate our every-days, despite any darkness, so that our whole lives will be lived in the Light?
Living the Word…
I believe there are two keys to peace and security: gratitude and forgiveness. These apply not only in our personal lives, but in society as well. Forgiveness and gratitude are infused with the Spirit's light: forgiveness of others, forgiveness of ourselves; gratitude for the big and little things we experience each day. These things can not only help us stay alive and aware, but also allow us to be bearers of the light to those in darkness.
As you go about your day-to-day activities, pause a few times to give thanks to God for the wonders of the earth and the gift of your life. I think God likes specific thank-you notes as well, so include all the little things for which you are grateful. You should find this pretty easy. A harder assignment: spend time in prayer becoming aware of places of hurt in need of forgiveness. While it is usually preferable to be reconciled with others, this might not be possible. Ask God to help you forgive yourself, others, and to be forgiven. The light of peace and security can be yours through gratitude and forgiveness.
---

Mon, Nov 20: "There appeared in Israel… breakers of the law, and they seduced people, saying: "Let us go and make an alliance with the Gentiles all around us; since we separated from them, many evils have come upon us" (1Mc1:10-15).
So, what are all these evils that had come upon the Jews to justify abandoning their laws? It seems, according to what I've researched, this is an exaggeration! It might be that the lawbreakers were looking to derive benefits for themselves; maybe they wanted control or they just wanted to fit in. Provision: The Books of Maccabees (not found in the Hebrew Bible) deal a lot with dietary rules and specifics of the law (and battles, of course!) as do the other historical books. The spirit of law begins to take on more of a focus in the prophetic books. Consider in prayer today: what evils do you see that have surrounded you and society? Do you see the cause to be the breaking of laws and rules (and the resulting battles), or ignorance of the Spirit behind the law?
Tue, Nov 21: Eleazar spoke and went immediately to the instrument of torture. Those who shortly before had been kindly disposed, now became hostile toward him because what he had said seemed to them utter madness (2 Mc 6:18-31).
I wonder if Eleazar's long-time buddies in this story are Jews who have abandoned the law. Regardless of who they are, they turn on him. Why? Could it be that his righteousness and courage in the face of death calls attention to their own weaknesses? Provision: Have you ever stood up for what you believe in the face of ridicule or worse? Maybe your compatriots or family members encouraged you to just pretend and go with the flow. If you chose to stand your ground, did any of them dismiss you or become angry? Might it be that they were threatened by your righteousness, they themselves not being strong enough to do the same? Or, did they feel that they were, by comparison, being judged? If so, be compassionate to those who are not as strong, but be true to yourself. Set a good example for others, especially for those younger than you.
Wed, Nov 22: "On waking, I shall be content in your presence" (Ps 17). There was a time in my life when being content didn't sound very appealing. It seemed like being willing to "settle" and a cop-out. But now…Oh! To be content! It sounds like the most wonderful, restful place to be! Especially since I've learned, with age, that the only place to be content is in God's presence! Provision: I pray the exuberance, idealism, and hope of youth still burns in the hearts of young people today, but I am aware of the hopelessness that many feel. If you know anyone of any age who is low on hope, don't proselytize or preach. Sit with them. Listen. Gently encourage them to get in touch with their divine spark, the life source within them. It doesn't matter what they call it. Talk about the contentment found in acceptance. And pray God will embrace them.
Thu, Nov 23: Jesus drew near Jerusalem, he saw the city and wept, "If this day you only knew what makes for peace" (Lk 19:41-44). This passage is particularly painful given the war going on in Israel and Palestine. Jesus still weeps, Jesus still suffers and bleeds with all God's children who suffer and bleed and weep. Provision: This issue is so politically fraught, it makes my head spin. But I do know violence begets violence begets violence, and this will continue until we destroy our species…or maybe… just maybe…we come to learn what makes for peace. As we in the US express our gratitude on this Thanksgiving Day, let us take time to pray as one for a resolution to war and tensions; for peace between and within nations, religions, communities, and families.
Fri, Nov 24: Jesus… proceeded to drive out those who were selling things, saying, "It is written, 'my house shall be a house of prayer,' but you have made it a den of thieves"(Lk 19:45-48). Jesus is quoting Isaiah 56:7, but also Jeremiah 7:11. What precedes Jeremiah's quote reveals more: "Only if you reform your ways and your deeds; if each of you deals justly with your neighbor; if you no longer oppress the alien, the orphan, and the widow…only then will I let you continue to dwell in this place… [you] come and stand in this house which bears my name [and say], 'We are safe! We can commit all these abominations again!' Has this house which bears my name become in your eyes a den of thieves?" Provision: God is clear: what happens outside the temple matters even more than what happens inside, and a "den of thieves" is not just about buying and selling within its walls. Pray with this insight today.
Sat, Nov 25: "You rebuked the nations, destroyed the wicked; their name you blotted out forever" (Ps 9). I understand what the psalmist is getting at by saying, "their name is blotted out forever," but I worry that we, with our penchant for revisionist history, risk blotting out the lessons as well. Provision "Those who cannot remember the past are condemned to repeat it" (Santayana). Let's always remember the lessons we have learned from the past.
---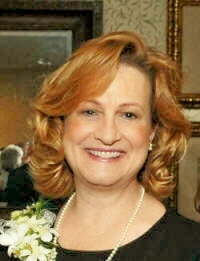 Elaine Ireland has a passion for working with parents and anyone who struggles to maintain a sense of God's love and peace amid the day-to-day challenges of life. She has a master's degree in Spiritual and Pastoral Care from the Pastoral Counseling department at Loyola, Maryland, with a focus on developmental psychology and spiritual guidance. Rooted in Ignatian spirituality, she is a writer, retreat and workshop leader, and presenter on topics such as pastoral parenting, "letting go," and finding the spiritual in the midst of everyday life. She lives in Ellicott City, Maryland with her husband, Mark and children, David and Maggie.
---
We hope you enjoy "

Come and See!

" and we welcome your input. Please contact Elaine Ireland at

ehireland@gmail.com
with questions, comments, and responses.
---
© 2009 - 2023, Elaine H. Ireland - Images@FaithClipart.com
---
---