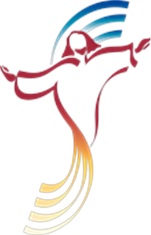 Come and See!

Week of November 12, 2023
---
The Word…
Resplendent and unfading is wisdom,
and she is readily perceived by those who love her,
and found by those who seek her.
She hastens to make herself known in anticipation of their desire;
Whoever watches for her at dawn shall not be disappointed,
for he shall find her sitting by his gate.
For taking thought of wisdom is the perfection of prudence,
and whoever for her sake keeps vigil shall quickly be free from care;
because she makes her own rounds, seeking those worthy of her, and graciously appears to them in the ways, and meets them with all solicitude
(Wis 6:12-16).
---
Pondering the Word…
"Whoever for her sake keeps vigil shall quickly be free from care."
"Free from care." Boy, that sounds great, doesn't it!? If I'm patient, if I stay awake and aware of what is happening around me, if I anticipate her arrival, Hagia Sophia—Lady Wisdom—will make haste to come to me. I will not be disappointed if I just trust. But will I be free from care? Really?
The author of the Book of Wisdom, said to be a Jewish member of the community in Alexandria, Egypt, wrote this short book some 100 years before the birth of Jesus. He was encouraging the members of his community to be patient in the face of violence and oppression they were experiencing from their fellow Jews. Interesting precursor to Jesus' message to the early disciples. Interesting insight as we observe divisions, violence, and oppression within and among nation-states today.
Living the Word…
The words of the mystic, Julian of Norwich come to mind: "In my folly, I often wondered why, by the great foreseeing wisdom of God, the onset of sin was not prevented: for then, I thought, all should have been well. This impulse [of thought] was much to be avoided, but nevertheless, I mourned and sorrowed because of it, without reason and discretion. But Jesus… answered with these words and said: 'It was necessary that there should be sin; but all shall be well, and all shall be well, and all manner of things shall be well.'"
But what about for the rest of us who aren't mystics yet? How do we become people free from care, confident that all shall be well? And how do we do this without turning away from reality and the urgent needs of humanity? This idea of being free from care doesn't mean we don't care. In fact, when we finally let go of our need to control everything…when we finally get our egos and self-importance out of the way…we can let go of these false selves that cause us care and grief. Only then, we can truly love without expectation of results.
As we move closer to Advent, let us pray to Lady Wisdom that she will grant us patience—with others, with ourselves, and with God so we can watch and wait and pray for the light of the dawn soon to come.
---

Mon, Nov 13: "For perverse counsels separate a human from God…For the holy Spirit of discipline flees deceit and withdraws from senseless counsels" (Wis 1:1-7). "Things that cause sin will inevitably occur, but woe to the one through whom they occur…'Lord, increase our faith'" (Lk 17:1-6). Provision: "Yes! Please Lord, increase our faith and the gift of wisdom so we can flee from inevitable perverse and senseless counsels! Open our eyes to recognize those who, out of their lust for control and power, will lead us astray." Let us pray today for each other that we all remember: any talk of hatred, discrimination, or exclusion separates us from God.
Tue, Nov 14: "But the souls of the just are in the hand of God, and no torment shall touch them….they are in peace. …
In the time of their visitation they shall shine and dart about as sparks through stubble"(Wis 2:23-3:9). I've been reflecting on the upcoming season of Advent, and the theme of light keeps coming up in my prayer. This reading from Wisdom describes our lost loved ones so beautifully, that they are shining lights that "dart about," so much so that we can catch a glimpse of them through the corners of the eyes of our hearts. Provision: If you have lost a loved one, the thought of the holidays may be daunting. Think about keeping this lovely verse front and center; perhaps even writing these words and putting them as an ornament on your tree or wreath. Trust that those you love are in the hand of God and are at peace. I offer you prayers of comfort.
Wed, Nov 15: "I said: 'You are gods, all of you sons of the Most High; yet like men you shall die'" (Ps 82:3-4, 6-7). What does this mean, God saying "you are gods?" Jesus refers to this in Jn 10:34 in defense against those who want to stone him. There are different interpretations, some having to do with the Canaanite "structure of gods," but most commentators say it has to do with the leaders of the Israelites receiving the word of God at Sinai and failing miserably to enact it. (This makes sense in light of the reading from Wisdom today.) But today's readings are not just for kings and magistrates and leaders. God says this to all of us. Provision: We are made in God's image. We are infused with the Divine. We have received God's words: "Defend the lowly, render justice to the afflicted and destitute. Rescue the poor from the hand of the wicked." We are called to be the kind of king, the kind of leader Christ is. How will you reflect God's Word within today?
Thu, Nov 16: "The coming of the Kingdom of God cannot be observed, and no one will announce, 'Look, here it is,' or, 'There it is.' For behold, the Kingdom of God is among you" (Lk 17:20-25). What if one morning, we would all wake up to little signs with arrows: "Kingdom of God: This Way." (I have a comic I use in retreats that shows this very scenario, with arrows pointing to a narrow doorway. The person in the comic stands at a distance with a big sack on their back labeled, "Stuff," as in the stuff that keeps us from the Kingdom!) Provision: I think the point Jesus is trying to make is that the signs of God's Kingdom are already all around us and within us—we just don't take the time to read them. The Kingdom is among us, as are forces that lead us astray. Take time and be aware as you go about your day. Look for the signs that lead to God.
Fri, Nov 17: "They search busily among his works, but are distracted, because the things seen are fair" (Wis 13:1-9).
I love the poetry and metaphors in the Book of Wisdom. Here, the author is musing about those who see the beauty and majesty of creation without recognizing God, "the original source of beauty who fashioned them." Provision: I can get so busy that I fail to thank God for the "works of art" that surround me. Even more challenging is to recognize God's handiwork in the ordinary, or in loss and pain. Not all God's works are fair and lovely. Yet, this is where faith matters. Look around today. Give God glory and thanks for all that is beautiful. Ask the Spirit of Wisdom to enlighten you to see God working in ordinary things and difficult times.
Sat, Nov 18: "It is true that I neither fear God nor respect any human being; because this widow keeps bothering me I shall deliver a just decision for her lest she come and strike me" (Lk 18:1-8). Jesus is not telling us God will render justice for us because he is tired of our nagging. He uses this story of the uncaring judge (who seems to be more concerned about being hit over the head) as the opposite of the mercy of God. How much more will our compassionate God be there for those who pray to him and keep the faith, despite prayers that may go unanswered? Provision If you are struggling with a situation that doesn't seem to have made it onto God's docket, have faith that God is working on your behalf. See if you can find God's hand working in other, more subtle ways to meet you true needs and prayers.
---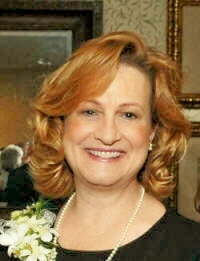 Elaine Ireland has a passion for working with parents and anyone who struggles to maintain a sense of God's love and peace amid the day-to-day challenges of life. She has a master's degree in Spiritual and Pastoral Care from the Pastoral Counseling department at Loyola, Maryland, with a focus on developmental psychology and spiritual guidance. Rooted in Ignatian spirituality, she is a writer, retreat and workshop leader, and presenter on topics such as pastoral parenting, "letting go," and finding the spiritual in the midst of everyday life. She lives in Ellicott City, Maryland with her husband, Mark and children, David and Maggie.
---
We hope you enjoy "

Come and See!

" and we welcome your input. Please contact Elaine Ireland at

ehireland@gmail.com
with questions, comments, and responses.
---
© 2009 - 2023, Elaine H. Ireland - Images@FaithClipart.com
---
---