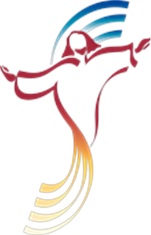 Come and See!

Week of September 24, 2023
---
The Word…
"Let [the scoundrel] turn to the LORD for mercy;
to our God, who is generous in forgiving.
For my thoughts are not your thoughts,
nor are your ways my ways, says the LORD"
(from IS 55:6-9).
He said in reply, "My friend, I am not cheating you.
Did you not agree with me for the usual daily wage?
Take what is yours and go. What if I wish to give this last one the same as you? Or am I not free to do as I wish with my own money? Are you envious because I am generous?' "
(from Mt 20:1-16).
---
Pondering the Word…
The gospel features one more of Jesus' messages that can be tough for us to accept…that is, if we look at it solely from the viewpoint of fairness. It's likely all of us at one time or another have had that feeling: it could be as trivial as being aggravated we've gotten into the "wrong line" at the grocery store or as difficult as seeing the new kid get the promotion or the starting position on the team after we've been diligently slogging it out for years. We may not say it aloud, but we know it's there: "THIS IS JUST NOT FAIR!"
But Isaiah reminds us: God's ways are not our ways. Perhaps we need to look at the message from God's vantage point: it's not about fairness at all. It's about mercy.
---
Living the Word…
I imagine what the disciples listening to Jesus that day think about this parable. They probably react as they did when Jesus explained how hard it will be for the rich to get into heaven. These are people raised in a culture of "an eye for an eye and a tooth for a tooth," and that riches indicate God's favor. I can imagine their thoughts because this sentiment still persists today, even in the most "enlightened" of countries.
Now, I'm not saying we give a carte blanche of mercy to every "scoundrel" we encounter! Civil laws exist for the good of society. And clearly, there are people out there just waiting to take advantage of any vulnerable person they encounter. Being merciful doesn't mean being a doormat. But what if our systems of punishment focused more on rehabilitation than retribution? What if mercy and generosity could be in the hand we extend in reconciliation?
Last Sunday, we read in Sirach: "Could anyone refuse mercy to another like oneself, can one seek pardon for one's own sins?" Who among us wants to be judged on the worst thing we've ever done? Reflect on this idea of mercy: do you harbor grudges towards others who have hurt you or those you see as less worthy than you? Consider the way of mercy and attune your heart to be more like God's.

---
Mon, Sep 25: "Those that sow in tears shall reap rejoicing" (Ps 126). This verse confuses me. I understand sowing is hard work and that just because you sow, you're not guaranteed a harvest—it is out of your hands. When you are reaping, you get to see the benefits, but let's not forget: reaping is hard work too. Provision: When we are in the midst of the hard work living sometimes requires, it may be a challenge to keep hope alive. We can't see the future to know what our efforts will yield. But sometimes we forget that reaping the benefits of our struggles takes effort as well. We may have to dig a bit deeper to find the growth and promise ready to emerge. If you've been waiting for all your hard work to yield benefits you can't yet see, consider delving deeper to see beyond what is obvious to what lies in wait, ready to be harvested.
Tue, Sep 26: "My mother and my brothers are those who hear the word of God and act on it" (Lk 8:19-21). I've heard this gospel referred to as "Jesus's 'diss.'" We are left with the impression Jesus turns his back on his mother and brothers, although this is not explicitly said in any of the three synoptic accounts. Maybe what Jesus is really doing is introducing his mother as the perfect example of one who heard God's word and acted on it! Provision: No, this doesn't go along with what scripture scholars say is the intent, but think about it: Mary is the perfect example, ready to say "Let it be done unto me according to your will" not just once, but over and over again during her lifetime. Think about rising each morning and saying Mary's words to God.
Wed, Sep 27: Jesus summoned the Twelve and gave them power and authority… "Take nothing for the journey,
neither walking stick, nor sack, nor food, nor money, and let no one take a second tunic" (Lk 9:1-6). Provision: Jesus summons and empowers all of us to proclaim the Kingdom of God. What "things"—material, psychological, and spiritual—would Jesus tell you to leave behind?
Thu, Sep 28: But Herod said, "John, I beheaded. Who then is this about whom I hear such things?" And he kept trying to see him" (Lk 9:7-9). When we hear the name Herod, we envision a really evil dude. (Herod is, of course, more than one: Herod the Great and his sons, marginal Jews aligned with the Romans. It is said the one in today's reading is Herod Antipas.) But I wonder: Yes, these guys did really awful, evil things, but were they evil at their core? Or were they weak? Antipas was intrigued by both John the Baptist (Mk 6:20) and Jesus. Something attracted him to these holy men whose lives were so different than his. If he had followed the Spirit's promptings… maybe, just maybe, he could have gained courage to live a holier life as well. Provision: Maybe the Spirit is nudging you to learn more about Jesus, but you think you are so weak or sinful, what's the point? Think again. If we believe we are all made in God's image then we cannot be evil at our core. But all of us are weak. All of us sin. Follow the Spirit's prompting. Spend time getting to know Jesus, not just through "church" but in an intimate, personal way. Keep trying to see him. Ask him for courage.
Fri, Sep 29: "When I called, you answered me; you built up strength within me" (Ps 138). Provision: This follows well from yesterday's reflection, and also points out an important reality of faith: When we call, God answers us by building up our strength and courage. So often when we pray, we have specific intentions—heal this person, bring that person back to the fold, etc. As much as we might like God to wield a magic wand, that's not how it works and we will continually be disappointed if that is our expectation. Like a good parent, God doesn't do everything for us, God empowers us to do for ourselves. I'm not saying God does not hear our prayers of intention, but we really pray to have the strength within us that "God's will be done."
Sat, Sep 30: "People will live in Jerusalem as though in open country, because of the multitude of men and beasts in her midst. But I will be for her an encircling wall of fire, and I will be the glory in her midst" (Zec 2:5-9, 14-15). "Listen everyone: You will live in the real world with the "beasts" of riches, temptations, greed, and lust for power; the "beasts" of shame, evil intent on the part of others, abuse, despair, poverty …you name it…all these will be in your midst. But trust me, turn to me. I will encircle you with the fire of my love, I will protect you, I will have mercy on you, even as you fall prey to the beasts. You will be with me in glory—because I love you and you are mine." Provision: While I am sure I've read or heard today's passage from Zechariah many times, its message speaks volumes to me today. Life is not fair. I see that from my privileged vantage point. It is hard to accept and understand, but I live in the real world, and I am tasked to bring the mercy and love God has granted me to every person I touch, to try to make God's way my way. How about you?

---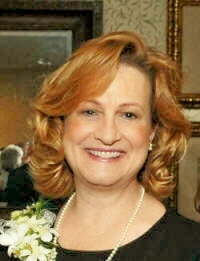 Elaine Ireland has a passion for working with parents and anyone who struggles to maintain a sense of God's love and peace amid the day-to-day challenges of life. She has a master's degree in Spiritual and Pastoral Care from the Pastoral Counseling department at Loyola, Maryland, with a focus on developmental psychology and spiritual guidance. Rooted in Ignatian spirituality, she is a writer, retreat and workshop leader, and presenter on topics such as pastoral parenting, "letting go," and finding the spiritual in the midst of everyday life. She lives in Ellicott City, Maryland with her husband, Mark and children, David and Maggie.
---
We hope you enjoy "

Come and See!

" and we welcome your input. Please contact Elaine Ireland at

ehireland@gmail.com
with questions, comments, and responses.
---
© 2009 - 2023, Elaine H. Ireland - Images@FaithClipart.com
---
---