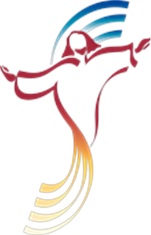 Come and See!

Week of September 17, 2023
---
The Word…
"Bless the LORD, O my soul; and all my being, bless his holy name.
Bless the LORD, O my soul, and forget not all his benefits.
He pardons all your iniquities, heals all your ills.
He redeems your life from destruction,
crowns you with kindness and compassion.
He will not always chide, nor does he keep his wrath forever.
Not according to our sins does he deal with us,
nor does he requite us according to our crimes.
For as the heavens are high above the earth,
so surpassing is his kindness toward those who fear him.
As far as the east is from the west, so far has he put our transgressions from us"
(from Psalm 103).
---
Pondering the Word…
The Old Testament and Gospel readings for today follow the recent trend of chastisements, warnings, and prophetic laments. Smack dab in the middle of all this is a lovely excerpt from Psalm 103 that reminds us of God's great mercy and kindness. I don't know about you, but I could really benefit from spending time reflecting on the constancy and depth of God's love.
When all else fails—and lots of things fail and disappoint us—God's healing and redemption are ever-present.
"Bless the Lord, my soul; and all my being bless his holy name!"
---
Living the Word…
Take time today to savor this passage. Read it like a mantra, slowly breathing in and out. What images or words speak to you? What gives you comfort? If you are looking for a bit of a challenge, then consider this:

"As far as the east is from the west, so far has he put our transgressions from us." First question: Do you believe this? I hope so. If not, talk to God honestly—God knows what you feel anyway—and ask God to embrace and assure you of his love. Second question: Have you also put your transgressions far from you? I hope for that too, but know the struggles I had in my own life to forgive myself. Ask Jesus to help you let go of what keeps you from fully returning God's embrace.
"Sorrow and compunction of heart should have a real place in our expenditure of energies.
[But} they must not lead us to useless moaning over the past, but provide us with a thrust into the future.
Sorrow for sin is not a lethargic regret but a determined hope for living a better Christian life"
(William Meninger, O.C.S.O., from Bringing the Imitation of Christ into the 21st Century).
---
Mon, Sep 18: When Jesus heard this, he was amazed at him and, turning, said to the crowd following him, "I tell you, not even in Israel have I found such faith" (Lk 7:1-10). While lots of people were amazed by the words and actions of Jesus of Nazareth, a quick search of the gospels tells us Jesus "was amazed" only twice: first, at the lack of faith in his own hometown, and second, at the great faith from a most unlikely person, a Roman Centurian. I've encountered many people in my life who are better followers of Christ than I am, although they are not "Christian;" and conversely, pious "Christians" whose lack of faith and adherence to Jesus' command to love is just amazing! People who, because of how they identify themselves, think they have Jesus in their back pocket. Provision: Do something amazing for Jesus today: show love and kindness to all you meet.
Tue, Sep 19: "I will walk with a blameless heart, within my house." (Ps 101) "Norms of Life for Rulers" is the title of this psalm, and it is written to instruct officials on how they must behave. The first reading from the Letter to Timothy also outlines several rules for leaders of the new Christian communities (both men and women, I might add!). Too often we hear of political or religious leaders preaching one thing publicly but behaving very differently in private. While more should be demanded of those in leadership positions, we are all guilty of this same thing from time to time. We show our best AND our worst to those we love the most. Provision: Reflect on what if might look like for you to walk within your own home with a blameless heart. Are there things that have become the "norm" that could benefit from some remodeling?
Wed, Sep 20: "You should know how to behave in the household of God" (1 Tm 3:14-16). When you hear the words, "the household of God," what comes to mind? I can conjure up some bizarre and delightful images, but for me, the household of God is not a physical place or a church or temple, but a way of being in a loving community. A community where everyone is welcome, no one is in need, and all transgressions are forgiven. A community of peace. God intends for his household to be everywhere. I'd say we've got some cleaning up to do! Provision: What do you think the "household of God" looks like? How should people behave? (Spoiler Alert: see tomorrow's reflection for some ideas!) Use your imagination. Develop your own list of household guidelines (and chores!) you hope and pray are part of God's domain.
Thu, Sep 21: "I…urge you to live in a manner worthy of the call you have received, with all humility and gentleness, with patience, bearing with one another through love, striving to preserve the unity of the Spirit through the bond of peace" (Eph 4:1-7, 11-13). Here are suggestions for behavior standards in the household of God: true humility, gentleness, patience with each other as a way to ensure the Spirit's peace will reign. Provision: Striving for unity to preserve the peace is not an excuse to push problems or disagreements under the rug, nor does it mean a person should be a doormat. Too often, people put off difficult discussions and then wonder why the foundation starts to give way when the next storm hits. If this describes your household, see how you might gather in love and gentleness to address, with patience for all, any issues that are disrupting your household.
Fri, Sep 22: "Pursue righteousness, devotion, faith, love, patience, and gentleness. Compete well for the faith" (1 Tm 6:2-12). "Compete" does not bring to mind words like patience or gentleness. We live in a win/lose world where winning justifies any means, no matter how brutal. But to compete well for our faith requires a different approach. We don't "win" in terms of faith by convincing others to believe what we believe or by setting ourselves up on a pedestal. The way we win in faith is by living as Christ lived: loving our enemies, not judging others, dying to self. Provision: Competing well for the faith requires daily prayer exercise, so work with the most competent of trainers—Jesus himself! How are your spiritual "muscles" these days?
Sat, Sep 23: "As for the seed that fell among thorns, they are the ones who have heard, but as they go along, they are choked by the anxieties and riches and pleasures of life, and they fail to produce mature fruit" (Lk 8:4-15). What does Jesus mean by "mature fruit?" I know people—I call them elders—who've been able to transcend thorns—the anxieties, temptations, and losses in their lives—to emerge wise and mature. But I also know others whose fruit is unripe, hard, and bitter. Thorns in life are a given, but if the soil underneath is good, even in the midst of difficulty we can produce mature fruit. Provision: Are you, or do you aspire to be an elder? If so, don't let the thorns of life harden you. Ask the Spirit to instead use them to inspire greater, sweeter growth.
---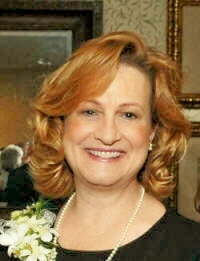 Elaine Ireland has a passion for working with parents and anyone who struggles to maintain a sense of God's love and peace amid the day-to-day challenges of life. She has a master's degree in Spiritual and Pastoral Care from the Pastoral Counseling department at Loyola, Maryland, with a focus on developmental psychology and spiritual guidance. Rooted in Ignatian spirituality, she is a writer, retreat and workshop leader, and presenter on topics such as pastoral parenting, "letting go," and finding the spiritual in the midst of everyday life. She lives in Ellicott City, Maryland with her husband, Mark and children, David and Maggie.
---
We hope you enjoy "

Come and See!

" and we welcome your input. Please contact Elaine Ireland at

ehireland@gmail.com
with questions, comments, and responses.
---
© 2009 - 2023, Elaine H. Ireland - Images@FaithClipart.com
---
---