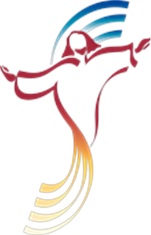 Come and See!

Week of September 10, 2023
---
The Word…
"If I tell the wicked, "O wicked one, you shall surely die, "
and you do not speak out to dissuade the wicked from his way,
the wicked shall die for his guilt, but I will hold you responsible for his death"
(from Ez 33:7-9).
"Love does no evil to the neighbor;
hence, love is the fulfillment of the law"
(from Rom 13:8-10).
"For where two or three are gathered together in my name,
there am I in the midst of them"
(Mt 18:15-20).
---
Pondering the Word…
Well now, let's consider what God is saying to Ezekiel: "Listen, you are my prophet, and by golly, if you decide, 'Nope, I'm not saying anything to that guy—he's too wicked. Sorry, but she's nothing but trouble and wouldn't listen to me anyway,' not only will I punish them, but you too!" Yeesch!
This doesn't sit well with those who see their salvation as personal business, and I'd bet a lot of people don't think they're called to be a prophet anyway. Think again: In many Christian traditions, people are baptized in Christ as "priest, prophet, and king," all for the purpose of continuing to create the Kingdom of God on earth.
Through word and deed, we are priests when we offer sacrifice, prophets when we are willing to witness against injustice, and kings as we lead others to God. This is not a one- or two-out-of-three proposition: it is the life Jesus of Nazareth lived, the life we are called, by virtue of our baptism, to live as well.
---
Living the Word…
We can ponder the word all we want, but it is in the living of the word that things get messy. There is so much polarization, so much isolation that many of us just as soon turn inward. We have differing definitions of what is "wicked" as well which really complicates matters. What is one to do? Well first, let's look at Paul's words: "Love is the fulfillment of the law." If what you see and hear is not of love, it is not of God. Anyone who preaches in Christ's name exclusion, violence, or hate is a false prophet. Be wary, too, of those who put ideology ahead of love. Want an example of someone who put love before ideology? His name is Jesus. Pay attention to his words and actions.
It's important too, to make sure your community is gathered in Christ's name—i.e., in the name of love. Communities can easily become echo chambers, shutting out loving people and voices by making those who think differently feel unwelcome. The peer pressure of the community becomes a muzzle, dissuading us from our prophetic calling. Spend time this week looking at your life: Are you fulfilling your baptismal call? Are you willing to be a prophet, challenging the status quo in your community? Does your loving example lead others to learn more? Pray to the Spirit to give you courage to live your faith.
---
Mon, Sep 11: "Only in God be at rest, my soul, for from him comes my hope" (Ps 62). In the U.S., we remember this day and the lives lost when violence in God's name darkened our shores. Let's not forget that this kind of violence in God's name continues today, some deadly, some a war of words and threats. "Our hearts are restless until they rest in you." Some suggest St. Augustine is referring to our rest in death, but truly, we don't need to die to realize that rest. Provision: When you lay down to sleep tonight, imagine you are sleeping in God's soft, encompassing embrace of hope. Allow your muscles to relax and your mind to wander far off into the clouds. Breathe deeply. Rest. Tomorrow, share the fruits of that rest with all you meet.
Tue, Sep 12: "See to it that no one captivate you with an empty, seductive philosophy according to the tradition of men, according to the elemental powers of the world and not according to Christ" (Col 2:6-15). Well now, this is timely! We've talked recently about the schisms and infighting we see going on in Christian denominations. As I read this, I think of the sentiment attributed to G.K. Chesterton (paraphrased): Christianity shouldn't be criticized. It hasn't been tried yet! Provision: We talked on Sunday about false prophets and those who put ideology before Christ's words. Paul is advising us to make sure we rely on our informed conscience and don't allow ourselves to be led astray by those who would put "seductive philosophy" before love. This kind of informed faith needs constant prayer, reflection, and discernment, and the voices of true prophets. Seek them out.
Wed, Sep 13: "Here there is not Greek and Jew, circumcision and uncircumcision, barbarian, Scythian, slave, free; but Christ is all and in all" (Col 3:1-11). "Christ is all and in all." Do you believe this? Some would say, "Well, this is just for those who have faith in Jesus Christ." I guess it depends on how you define "Christ." My own definition is that of the Universal or Cosmic Christ that exists in everything and everyone. Provision: St. Ignatius exhorts us to "find God in all things." In Quaker practice, we "look for the light" in all things. In Eastern practices, we "honor the light within." A challenge for today: make your own list of where God, the light, is found: "Here, there is not immigrant or citizen, gender-queer or cisgender, Republican or Democrat, believer or non-believer, black or white…" Who do you exclude from having Christ within?
Thu, Sep 14: "The people said, "We have sinned in complaining against the LORD and you. Pray the LORD to take the serpents from us."…The LORD said to Moses, "Make a saraph and mount it on a pole, and if any who have been bitten look at it, they will live" (Nm 21:4b-9). "Sorry folks, the snakes are a given. Even though you want me to take them away, they will continue to slither around and bite you every once in a while if you're not paying attention. That's life. But you will live, you will survive, and even thrive if you are willing to look at what has 'bitten' you in the eye and seek my mercy and strength." Provision: Does your "saraph serpent" have a name? Mine does and it bites me a lot. But I know it well and am willing to turn to God and ask for forgiveness. Don't ignore that snake or thorn in your side or whatever you want to call it.Get to know it, acknowledge it before God, and slowly, you will diffuse its power in your life.
Fri, Sep 15: "I set the LORD ever before me" (Ps 16). What would it look like for you to set God before you always? For some, they might think of being in the temple day and night. For others, it's what we talked about on Wednesday, finding God in all things. But here's another way of looking at this: What if we set God's will ever before our own? What if the psalmist means this to be, not so much a exercise in adoration or awareness of God's presence, but a commitment to putting God first in our lives? Provision: As you go about your day today, see if you encounter situations where your will and God's will might not match up entirely. It might be refraining from cursing at the person who just cut you off in traffic, or taking a few minutes to tend to the needs of someone else when you are very busy. Be creative. Set God right in front of you!
Sat, Sep 16: "A good tree does not bear rotten fruit, nor does a rotten tree bear good fruit" (Lk 6:43-49). I've found that unless the seed is bad to begin with, most growing things start out good. Poor soil and lack of care can change that, but if tended regularly, a tree will flourish and bear good fruit. We too start out good, made in God's image, but then bad things happen—poverty, abuse, the lack of a loving home, for example. Provision: We see this reality on our city streets and rural backroads, and shame on us if we fail to understand how our apathy about the plight of the poor turns what began as good into despair and crime! Do we just lament the state of things or do something to make a difference? Being a prophet calling out injustice is a good start.

---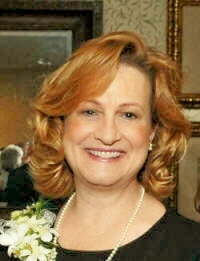 Elaine Ireland has a passion for working with parents and anyone who struggles to maintain a sense of God's love and peace amid the day-to-day challenges of life. She has a master's degree in Spiritual and Pastoral Care from the Pastoral Counseling department at Loyola, Maryland, with a focus on developmental psychology and spiritual guidance. Rooted in Ignatian spirituality, she is a writer, retreat and workshop leader, and presenter on topics such as pastoral parenting, "letting go," and finding the spiritual in the midst of everyday life. She lives in Ellicott City, Maryland with her husband, Mark and children, David and Maggie.
---
We hope you enjoy "

Come and See!

" and we welcome your input. Please contact Elaine Ireland at

ehireland@gmail.com
with questions, comments, and responses.
---
© 2009 - 2023, Elaine H. Ireland - Images@FaithClipart.com
---
---