Dear Preachers: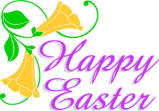 How many times have we heard these resurrection stories over the years? They are told in variations by the four Gospel writers. Details follow a similar pattern. Something like this: they begin with the disciples living in a "Good Friday way," in a world of huge disappointment and loss – perhaps like our current lives saddened by the pandemic with all their accompanying pain and limitations. The events happened early in the morning, "while it was still dark," we are told. Doesn't that sum up their world and ours these days? Mary Magdalene is on her way to the tomb. Other accounts have several women going. There is a heavy stone, with a question we sometimes also ask in our need, "Who will roll it away?" Today's account has no one at the tomb. The other Gospels have an angel, or one or two figures in white. In Luke's account the two men at the empty tomb ask the women, "Why do you search for the Living One among the dead?" It is a question that is put to us as well. Have we been looking in all the wrong places for direction, solace and help?

The differences in the accounts cause some people to conclude the event never happened at all. But, if Jesus really did rise from the dead, think of the confusion and wonder of those who breathlessly told of having seen the Risen Lord. This was a first. No one had ever had this experience before. The confusion and differences in the stories could very well have been caused by the excitement of telling something that seemed so unbelievable. The accounts of the resurrection also include the empty tomb, suspected body snatchers, and the rolled up burial cloths.

We will hear variations of the story over the next weeks. We could shrug our shoulders and say, "So what's new? It is the same old story we have heard many times in years past. I know the resurrection accounts almost my heart. What's changed?"

What's changed! So much has happened since last March when we last heard the stories. We are not the same people we were last year. We are not the same church we were last year. We are not the same world we were last year. Everything has changed. We need to hear these stories as if they were brand new, as if we have never heard them before. Because we are hearing them in this new, drastically changed and un-chartered world we find ourselves in.

Because we are different and so much has changed, the resurrection stories are different for us today. It is not like some old familiar tales we find on a bookshelf, a bit dusty from age. They are brand-new stories so they help us experience God in a whole new way, this year – today. Can we identify with Mary and those disciples who were still in the dark? Are we like those locked-up disciples, afraid. Do we also have a sense of foreboding and need hope. In our Good Friday world our eyes get used to the dark and all we can see is an empty tomb, nothing else.

Good Friday is shrouded with darkness, brokenness and sadness, disenchantment and feelings of abandonment. Though we cannot see our way out, God is still at work. Easter reminds us that God does some of God's best work in the dark, always has, always will. Can we believe God is giving us new life even in today's darkness and gloom?

A while back I was preaching in an Oakland, California parish. It was a large old church. In the sacristy there was a big vault-closet for sacred vessels. It had a steel door with a combination lock. I got to thinking as I went into the vault to get a chalice, "Suppose a person got locked in? How long would they survive in this sealed space? Who would know they were inside? Would anyone hear them pounding against the thick steel door?" There was a light inside the vault and a plaque on the door which read, "You are not locked in, press escape device." There was a plunger near the handle, the escape devise to open the door. I have thought a lot of that phrase these months, repeated it many times, "You are not locked in, press escape device." We are not on our own. Today we celebrate Jesus risen from the dead who opens a door for us into the light. "You are not locked in."

This long year has felt like we have been locked in – not just restricted to our homes because of the pandemic. Locked in because we can't break a habit; are confined by a sickness or disability; the death of a loved one can cast a Good Friday shadow over the rest of our lives; the natural world is crumbling into an environmental Good Friday; nations are tearing themselves up with forces even within their own borders. We can feel locked up in a "Good Friday world," without an easy escape device to get us out.

Jesus was defeated, killed and locked in behind a heavy stone. I don't know if there were two men in white, one, or none at the empty tomb. What we believe is that while it was still dark in the world God released Jesus from the tomb. There is no quick and easy escape device for us from a lot of the situations we are in these days. But because of what God did for Jesus, we believe God can also do for us; maybe not instantly, but step-by-step, from the dark of any tomb, little by little into the light of Easter Sunday. Good Friday may continue for us for a while, but today reminds us that God has won the final victory.

What if someone were to say, "Prove it." Well we can't just from those very familiar gospel accounts. No one actually saw Jesus rise. What we have is an empty tomb and their word. "Prove it." We can't, the resurrection was the only event in Jesus' life that was entirely between him and God. I can't prove the resurrection, I can't explain it, I can't force it to make sense.

What we can say is: "I believe it, I trust it. I will live my life in the light of the resurrection" Haven't we experienced it, more than once, when Good Friday became Easter Sunday? We believe that on the other side of death and pain is always resurrection; always new creation; always new life. It is not Good Friday for ever. But it is Easter Sunday forever.
Click here for a link to this Sunday's readings:
https://bible.usccb.org/bible/readings/040421.cfm
"This man God raised on the third day"
Acts 10:40
Today's reading in Acts opens with the words, "Peter proceeded to speak and said." In Greek, these words are recognized as a particular literary form that lets the listeners know that what follows is inspired speech. The message that Peter proclaims is about God's great deeds in Jesus. So, when we hear that God raised this man on the third day, truly something monumental has happened. Resurrection! Do you feel an emotion in response? Even more important, does the Resurrection impact the way that you live?
Joseph R. Veneroso, M.M., Catholic priest missioner with the Maryknoll Society, has written a meditation called "From Ashes to Easter" (Maryknoll Magazine, Spring, 2021) that must reflect the impact the Resurrection has had upon him:
"We stand at the foot of the cross and
Cannot help but wonder why

Undergo such sacrifice and
Unspeakable suffering and humiliation.

As if reading our unspoken thoughts, he says,
'Do you still not see or understand?
Nothing you can do, no sin you can commit
Will ever make me stop loving you.'

And with that he bows his head and dies.
Before daybreak we rise to walk
Alongside the mourning, myrrh-bearing women.

The stone removed, our sadness devolves into despair.
An empty tomb taunts us with renewed doubts.
Grave robbers? The owner? The wrong tomb? Or. . .
'Why seek the living among the dead?'

He says our name.
He whom we thought dead now lives again
We rush back with Magdalene
To spread the Good News and henceforth

To live for him who died and rose for us. Amen Alleluia"
----Barbara Molinari Quinby, MPS, Director,
Office of Human Life, Dignity, and Justice Ministries
Holy Name of Jesus Cathedral, Raleigh, NC
Mini-reflections on the Sunday scripture readings designed for persons on the run. "Faith Book" is also brief enough to be posted in the Sunday parish bulletins people take home.
From today's Gospel reading:
Peter and the other disciple went out and came to the tomb.
The both ran, but the other disciple ran faster than Peter
and arrived at the tomb first.
Reflection:
What slowed Peter down? Was it his memory of his abandonment before Jesus' passion? Was he burdened by the weight of the past? If Peter comes to faith in the resurrection, everything will change for him. Before the risen Christ Peter will have to accept forgiveness. It will be a gift, not something he earned, but something he must offer others – if he is to believe in the risen Lord.
So, we ask ourselves:
Is there something from our past that weighs us down?
What might the resurrected Jesus say about that burden?
POSTCARDS TO DEATH ROW INMATES
"One has to strongly affirm that condemnation to the death penalty is an inhuman measure that humiliates personal dignity, in whatever form it is carried out."
---Pope Francis
This is a particularly vulnerable time for state and federal prisoners. Conditions, even without the pandemic, are awful in our prisons. Imagine what it is like now with the virus spreading through the close and unhealthy prison settings. I invite you to write a postcard to one or more of the inmates listed below to let them know we have not forgotten them. If the inmate responds you might consider becoming pen pals.
Please write to:
Iziah Barden #0491889 (On death row since 11/12/1999)
Andre Fletcher #0130628 (12/09/1999)
Terry Hyatt #0199877 (2/7/2000)
----Central Prison, 4285 Mail Service Center, Raleigh, NC 27699-4285
For more information on the Catholic position on the death penalty go to the Catholic Mobilizing Network: http://catholicsmobilizing.org/resources/cacp/
On this page you can sign "The National Catholic Pledge to End the Death Penalty." Also, check the interfaith page for People of Faith Against the Death Penalty: http://www.pfadp.org/
DONATIONS
"First Impressions" is a service to preachers and those wishing to prepare for Sunday worship. It is sponsored by the Dominican Friars. If you would like "First Impressions" sent weekly to a friend, send a note to fr. John Boll, OP at jboll@opsouth.org.

If you would like to support this ministry, please send tax deductible contributions to fr. Jude Siciliano, O.P.:
St. Albert Priory
3150 Vince Hagan Drive
Irving, Texas 75062-4736
Make checks payable to: Dominican Friars.
Or, go to our webpage to make an online donation:
https://www.PreacherExchange.com/donations.htm
1. We have compiled Four CDS for sale:
Individual CDs for each Liturgical Year, A, B or C
One combined CD for "Liturgical Years A, B and C."
If you are a preacher, lead a Lectionary-based scripture group, or are a member of a liturgical team, these CDs will be helpful in your preparation process. Individual worshipers report they also use these reflections as they prepare for Sunday liturgy.
You can order the CDs by going to our webpage: www.PreacherExchange.com and clicking on the "First Impressions" CD link on the left.

2. "Homilias Dominicales" —These Spanish reflections on the Sunday and daily scriptures are written by Dominican sisters and friars. If you or a friend would like to receive these reflections drop a note to fr. John Boll, O.P. at Jboll@opsouth.org.

3. Our webpage: www.PreacherExchange.com - Where you will find "Preachers' Exchange," which includes "First Impressions" and "Homilias Dominicales," as well as articles, book reviews, daily homilies and other material pertinent to preaching.

4. "First Impressions" is a service to preachers and those wishing to prepare for Sunday worship. It is sponsored by the Dominican Friars. If you would like "First Impressions" sent weekly to a friend, send a note to fr. John Boll, OP at the above email address.
---
Thank you and blessings on your preaching,
fr. Jude Siciliano, O.P.

St. Albert the Great Priory of Texas
3150 Vince Hagan Drive
Irving, Texas 75062-4736
972-438-1626
---
Click on a link button below to view the reflection indicated.
(The newest items are always listed first.)