Dear Preachers:
In our liturgical celebrations and daily prayer we frequently pray for vocations.
I live in a novitiate community of the Southern Dominican Province, USA.
I can say that I have seen visible evidence that our prayers have been heard, for we have three vibrant novices spending their first year in the Order with us.
Please join us in praying for them as they discern their vocations.
"First Impressions" is a free weekly preaching ministry. If you can help support this ministry, as well as help with the training of our novices, we would appreciate it. Please pray for us, as we do for you, our benefactors, each day.
Send tax deductible checks (made out to "Dominican Friars") to:
Dominican Friars
3150 Vince Hagan Dr.
Irving, Texas 75062-4736
Or: For an online donation go to:
https://www.preacherexchange.com/donations.htm
Thank you.
---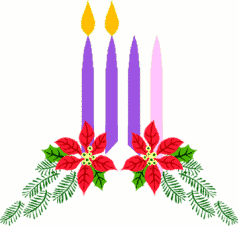 At a recent Zoom retreat the retreatants were sharing how much the pandemic has altered their lives. It is a long list each of us could add to: working at home; loss of up-close contact with children and grandchildren; fear of going to the local supermarket; Zoom family gatherings; isolation and depression and of course 250,000 deaths. Well, you know all this and much more. The present is glum, who knows when we will get back to some semblance of our old lives?
In the light of our current exile and afflictions we turn a hopeful and yearning ear to the prophet Isaiah. How can we not be drawn to a reading, a favorite of many, that opens, "Comfort, give comfort to my people says your God."? Does it remind you of when you were a child and fell, scraping your knees and your mother scooped you up, sat you on her lap, soothing you saying, "There, there, don't cry, everything is going to be all right."? Aren't those the words we long to hear now when the whole human body is wounded, grieving and afraid?
Advent is described as a season of waiting. But it is not just like waiting for a package from Amazon to arrive, is it? Waiting these days is harder than usual, stirred by pain and the knowledge that we cannot get the relief we yearn for by ourselves. The pain is too universal, not resolved by mere human effort.
In the northern hemisphere we are approaching the darkest time of the year. Shorter daylight, longer darkness, causing various degrees of seasonal sadness. Many, the widowed, divorced and those without ready access to families, find these days even more difficult than most of us. Struggling with pandemic-induced separations, many are enduring psychological and spiritual darkness more intensely than during previous Advents. While some may turn to chemical means for relief, we know the yearning and hungers we feel require a deeper healing. We turn to Scriptures and place our faith in the promise they voice to us about our nurturing God who is coming to comfort us. Hurry up God! Come soon, where you!?
The pattern for the Advent Sundays during the three-year liturgical cycle is the same each year. The first Sunday's theme – Christ will come again. The second and third Sunday's – Christ comes today. The fourth Sunday's: Christ has come. All the Advent texts are quite clear that only God can complete the work of blessings on our world. The passages guide us how to live in these in-between times before God brings a new age into being. Today Isaiah beckons us to trust and hope in a future God is preparing for us. He reminds us that, though we have sinned, our "guilt is expiated." God has a destiny for us: to release us from whatever holds us in bondage now.
When we forget, or ignore God we too, like the Israelites, go into an exile from which we can't easily extricate ourselves. Which is what happened to the them. They were taken into Babylonian captivity because they were not faithful to their covenant with God. They had sinned, but now God has forgiven them. Which means, God will return them to their homeland where, once again, they will be God's people. The roads are to be prepared for a swift and unobstructed return by God. God's coming will be obvious to all nations: "Then the glory of the Lord will be revealed…." The prophet is sent out to announce the good news that the devastated Jerusalem (Zion) will be restored and will, in turn, announce the good news to the other cities of Judah.
What's the good news? God is coming on the King's highway with the exiles who had been taken into bondage in Babylon. God's instrument to free the exiles was Cyrus, the Persian conqueror who defeated their Babylonian masters and let the exiles return to their homeland. They will return and God will be their shepherd. God, who used a mighty arm to free them, will be their tender shepherd to restore them. There are times when we are trapped in one bondage or another and need God's mighty arm to bring us out. But then, wounded by our past wanderings, we need our tender shepherd God to guide us on the path of renewal and well-being.
Certainly this past year has revealed how fragile and divisive we are. We humans long for personal and societal healing, which we cannot accomplish on our own. But God has spoken and has life for us. Can God do that? Is God willing to save us? Isaiah provides a definitive answer – Yes! "Here comes with the power, the Lord God who rules by his strong arm." And more... We can have new life, a growth into a new future, because our gentle shepherd God cares for the sheep and gives us comfort, like that mother with her bruised child on her lap. God's Word draws us exiles from our hurts and broken past to a new future, to a homecoming.
God has told Israel that all her sins are forgiven, her debt canceled and a way is open for her to go home. That's the good news Mark will reveal in his gospel about Jesus, who will cleanse the people by a baptism of the Holy Spirit. Isn't that good news? We can pause and let that proclamation settle in us as we anticipate and receive the new life Advent promises.
Mark introduces his gospel by revisiting Isaiah's prophecy. The evangelist returns us to the desert and prepares us to hear the fulfillment of Isaiah's promise. Exiles are going to be brought home and John the Baptist is preparing the road for them, announcing the One who is more powerful than himself, because he comes with the presence and power of the Holy Spirit. The evangelist is pointing us to Jesus who will fulfill all the hopes of the people that were stirred by the words of the prophets.
John preached in the clear light and emptiness of the desert, a good place to hear a message, free of distractions and a chance to reflect on our lives. He calls us to repentance, to rethink our way of life. Someone said recently, "This pandemic and the free time it has forced on me, have given me an opportunity for reflection. It makes me realize how much I have taken for granted. Not just the things I own, but my relationships with family and friends. I am sorry I didn't express my love and gratitude for them enough. Now I make a point of calling different people each day, especially the sick and elderly who live alone. I have also realized, with so many people out of work, that I have more than enough. I have tried to share my clothes and food with the needy. I have also had a chance to talk with him – at a safe distance and masked – and learn about their personal struggles and I have come to admire their fortitude. In some ways this pandemic has been a strange blessing."
What that person realized reminds us of something else about this time. While Advents calls us to wait with eager expectation for the coming of Christ, there is a another waiting. The paradox is that the One for whom we are waiting is waiting for us, because it is in and through us that Christ enters our world today. In terms of Isaiah: we are the ones who need comfort. But we are called by the One we are expecting to give comfort to others. He waits on us to do that and empowers us with His Spirit so we can.
Click here for a link to this Sunday's readings:
https://bible.usccb.org/bible/readings/120620.cfm
Justice shall walk before the Lord, and prepare the way of his steps.
--Psalm 85:14
Is there something that you can do in your family, community, or workplace to actively bring forth God's kingdom of justice and peace? We have now entered the week of preparation in Advent so it is a good time to think about the above question. After all, if the Lord is going to come, we should aspire to make smooth the path with works of justice and peace.
In his visit to the Congress of the United States on 9/24/2015, Pope Francis challenges us, "We are asked to summon the courage and the intelligence to resolve today's many geopolitical and economic crises. Even in the developed world, the effects of unjust structures and actions are all too apparent. Our efforts must aim at restoring hope, righting wrongs, maintaining commitments, and thus promoting the well-being of individuals and of peoples. We must move forward together, as one, in a renewed spirit of fraternity and solidarity, cooperating generously for the common good." Working to promote the common good is something that every one of us can do in our own corner of the world.
What exactly does the Church mean by "common good?" The Catechism, following Pope John XXIII in Mater et Magistra and Vatican II, defines the common good as: "the sum total of social conditions which allow people, either as groups or as individuals, to reach their fulfillment more fully and more easily" (CCC 1906). Notice that the definition doesn't say a particular group of people but rather, encompasses all people. Do you know of people in our society that have been deprived of the common good? What work of justice and peace could you do to help them? Why? Because everyone has responsibility for the common good as an embodiment of charity and justice.
In Pope Benedict's words, "The more we strive to secure a common good corresponding to the real needs of our neighbors, the more effectively we love them. Every Christian is called to practice this charity, in a manner corresponding to his vocation and according to the degree of influence he wields in the pólis" (Caritas in Veritate, 7). Simply, as Christians, we are not called to judge but rather, to justice.
So, I ask once again, in this Advent week of preparation, is there something that you can do in your family, community, or workplace to actively bring forth God's kingdom of justice and peace?
---Barbara Molinari Quinby, MPS, Director,
Office of Human Life, Dignity, and Justice Ministries
Holy Name of Jesus Cathedral
Raleigh, NC
Mini-reflections on the Sunday scripture readings designed for persons on the run. "Faith Book" is also brief enough to be posted in the Sunday parish bulletins people take home.
From today's Isaiah reading:
In the desert prepare the way of the Lord! Make straight in the wasteland a highway for our God. Every valley shall be filled in, every mountain and hill shall be made low.
Reflection:
Advent invites us to clean up our act and straighten things up. It is not a time to bargain or convince God to act on our behalf. God is already well disposed towards us and will help us "Prepare the way of the Lord."
So we ask ourselves:
What valleys and empty places in my life need filling in?

What mountains and obstacles to God need leveling?

What rough edges need smoothing?
POSTCARDS TO DEATH ROW INMATES
"One has to strongly affirm that condemnation to the death penalty is an inhuman measure that humiliates personal dignity, in whatever form it is carried out."
---Pope Francis
This is a particularly vulnerable time for state and federal prisoners. Conditions, even without the pandemic, are awful in our prisons. Imagine what it is like now with the virus spreading through the close and unhealthy prison settings. I invite you to write a postcard to one or more of the inmates listed below to let them know we have not forgotten them. If the inmate responds you might consider becoming pen pals.
Please write to:
Daniel Garner #0141374 (On death row since 9/3/1993)
Johnny Daughtry #0099090 (10/4/93)
George Buckner #0054499 (10/8/93)
----Central Prison, 4285 Mail Service Center, Raleigh, NC 27699-4285

For more information on the Catholic position on the death penalty go to the Catholic Mobilizing Network:

http://catholicsmobilizing.org/resources/cacp/

On this page you can sign "The National Catholic Pledge to End the Death Penalty." Also, check the interfaith page for People of Faith Against the Death Penalty: http://www.pfadp.org/

"First Impressions"

is a service to preachers and those wishing to prepare for Sunday worship. It is sponsored by the Dominican Friars. If you would like "First Impressions" sent weekly to a friend, send a note to fr. John Boll, OP at jboll@opsouth.org.

If you would like to support this ministry, please send tax deductible contributions to fr. Jude Siciliano, O.P.

St. Albert Priory 3150 Vince Hagan Drive Irving, Texas 75062-4736

Make checks payable to: Dominican Friars. Or, go to our webpage to make an online donation:

https://www.PreacherExchange.com/donations.htm

1. We have compiled Four CDS for sale:
Individual CDs for each Liturgical Year, A, B or C
One combined CD for "Liturgical Years A, B and C."
If you are a preacher, lead a Lectionary-based scripture group, or are a member of a liturgical team, these CDs will be helpful in your preparation process. Individual worshipers report they also use these reflections as they prepare for Sunday liturgy.

You can order the CDs by going to our webpage:

www.PreacherExchange.com and clicking on the "First Impressions" CD link on the left.

2. "Homilías Domincales" —These Spanish reflections on the Sunday and daily scriptures are written by Dominican sisters and friars. If you or a friend would like to receive these reflections drop a note to fr. John Boll, O.P. at Jboll@opsouth.org.

3. Our webpage: www.PreacherExchange.com - Where you will find "Preachers' Exchange," which includes "First Impressions" and "

Homilías

Dominicales," as well as articles, book reviews, daily homilies and other material pertinent to preaching.

4. "First Impressions" is a service to preachers and those wishing to prepare for Sunday worship. It is sponsored by the Dominican Friars. If you would like "First Impressions" sent weekly to a friend, send a note to fr. John Boll, OP at the above email address.
---
Thank you and blessings on your preaching,
fr. Jude Siciliano, O.P.

St. Albert the Great Priory of Texas
3150 Vince Hagan Drive
Irving, Texas 75062-4736
972-438-1626
---
Click on a link button below to view the reflection indicated.
(The newest items are always listed first.)