Week of November 15, 2020
COME & SEE
Brief reflections on the week's scripture readings.
33rd SUNDAY in Ordinary Time
---
---
The Word…
Jesus told his disciples this parable: "A man going on a journey
called in his servants and entrusted his possessions to them.
To one he gave five talents; to another, two; to a third, one--
to each according to his ability. Then he went away.
Immediately the one who received five talents
went and traded with them, and made another five.
Likewise, the one who received two made another two.
But the man who received one went off and dug a hole in the ground
and buried his master's money."
(from Mt 25:14-30)
---
Pondering the Word…
Luke's version of this parable is the gospel reading for this Wednesday. There are a few differences. The man in Luke's story is a nobleman going off to some distant country to be made a king. We learn from Luke this nobleman is not well-liked by his fellow citizens. The nobleman also tells his servants to engage in trade, while Matthew's master doesn't seem to give any specific instructions. I guess he expects that his servants know what to do with the possessions he has entrusted to them. That's a pretty big deal when you think about it—the master in both stories trusts their servants with a lot.
There are many nuances and lessons to be learned here: use the gifts God has given you. Be confident God wouldn't give you anything God didn't think you could handle. Don't assume you will always receive specific instructions. Be satisfied with the gifts you have; don't feel cheated that someone has more, or take undue risks with the gifts you do have.
But there's another aspect I find fascinating. In both versions, the first two servants move quickly to do what they think their master wants them to do. They trust their master and they realize their master trusts them. If he didn't, why would he have given them his possessions? They don't seem worried about taking a risk, even though there is no guarantee of return.
The third servant, even though the master shows his trust in him as well, doesn't return that trust. Instead he lets fear take over. I imagine that servant is filled with anxiety every day his master is away. From the text, it appears the master is angry at the third servant for the lack of return on his money, but I have to wonder: is the master not also disappointed by the servant's lack of faith and trust in him?
---
Living the Word…
Do you keep your God-given gifts hidden out of fear you might fail to use them as God wants or because you doubt you will see any returns if you do use them? I've always wanted to hear a version of this parable where the first two servants try their best but fail to deliver, frankly because that's what happens a lot when we are engaged in God's work in the world. We don't see the returns, but God does. And we have to trust that God sees our faith and our efforts to use our gifts for his greater glory even though we may think we have failed. We may say we have faith in God, but we perhaps we need to ask ourselves: Do we trust God?
---
Mon, Nov 16: "I know your works, your labor, and your endurance… Moreover, you have suffered for my name, and you have not grown weary. Yet I hold this against you: you have lost the love you had at first." (Rv 1:1-4; 2:1-5)
Strong words from Revelations as we come to the close of another liturgical year. These words are particularly powerful as some may find themselves persevering yet feeling hopeless, without joy, and maybe even without love. Yet, I see the Lord smiling, honoring the essential workers, particularly those in the medical field, who have seen so much suffering and death but continue because of the love they have for those they serve. This is what John is telling us: don't lose the love or the passion that brought you to whatever you are called to do for others. Keep love in your heart and your trust in God, and although your body grows weary, your spirit will revive you. Say thank you today to someone you know who reflects God's love amid the darkness.
Tue, Nov 17: "I know your works, that you have the reputation of being alive, but you are dead…I know that you are neither cold nor hot. I wish you were either cold or hot…For you say, 'I am rich and affluent and have no need of anything,'
and yet do not realize that you are wretched, pitiable, poor, blind, and naked." (Rv 3:1-6, 14-22)
This reading from Revelations shakes me due to the civic unrest in my country. My friend Nora reminds me that moral outrage is often a privilege of the elite, for those of us who sit on our comfortable couches and, from a distance, object to the injustices we see. My rhetoric might be hot, but are my actions? As the saying goes, "Do I put my money where my mouth is?" Am I willing to look in the mirror to see how blind and naked I really am?
Wed, Nov 18: In the center and around the throne, there were four living creatures covered with eyes in front and in back. The first creature resembled a lion, the second was like a calf, the third had a face like that of a man, and the fourth looked like an eagle in flight. (Rv 4:1-11)
Much of the imagery in the early chapters of Revelations is based on the visions of the prophet Ezekiel. He too had this image of four creatures: a lion, an ox, an eagle, and one with a human face. (Ez 1) What does this imagery say to you about the status of all God's creatures, not just of humanity? I am struck with the idea of these creatures being all-seeing ("eyes in front and in back"), i.e., seeing God everywhere and in all things and therefore never silent in their praising of God; being exactly what God intended them to be (I tend to think the animals are much better at this than we are!) Where are you challenged to see God in creation? What will you do today to praise and care for that part of creation that challenges you the most?
Thu, Nov 19: "If this day you only knew what makes for peace– but now it is hidden from your eyes because you did not recognize the time of your visitation."(Lk 19:41-44)
Other translations of this phrase: "your opportunity when God offered it." (Jerusalem Bible); "the time God came to save you." (Good News Translation) In context, it is clear Jesus says this as he walks among the people, but how do we apply this to our lives? Where might we be missing God's visitation? I imagine Jesus weeps a lot for the times each day when we fail to recognize him in our midst, to realize what would make for our lasting peace. Let's not allow this to be hidden from our eyes any longer! Commit today to look for and to see God in all you encounter. And rest this evening in the peace that surpasses all understanding – finding God everywhere!
Fri, Nov 20: The leaders of the people were seeking to put him to death, but they could find no way to accomplish their purpose because all the people were hanging on his words. (Lk 19:45-48)
When was the last time I was so enthralled with Jesus' words that I was "hanging on them," hungry and eager for more? I guess we could say martyrs for Christ have taken this literally, sacrificing their lives for the Word of God. What are the words Jesus says that have you longing for more, or conversely make you uncomfortable? There's likely an important message waiting there for you!
Sat, Nov 21: Some Sadducees, those who deny that there is a resurrection (asked Jesus a question which he answered.)… Some of the scribes said in reply, "Teacher, you have answered well."(adapted from Lk 20: 27-40)
This is the story about the wife who married seven brothers. It's interesting that it's the Sadducees who ask him the question, but the scribes who reply favorably at the end. Sadducees, scribes, and Pharisees were the upper echelon of Jewish society and often did not see eye-to-eye on things. So there were times when Jesus' answers pleased one party and not the others. The truth doesn't always fit nicely into the camps with which we humans align ourselves. Just sayin'…in case this situation sounds vaguely familiar!

---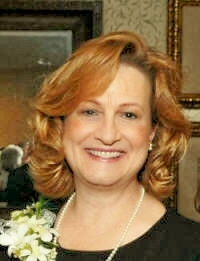 Elaine Ireland has a passion for working with parents and anyone who struggles to maintain a sense of God's love and peace amid the day-to-day challenges of life. She has a master's degree in Spiritual and Pastoral Care from the Pastoral Counseling department at Loyola, Maryland, with a focus on developmental psychology and spiritual guidance. Rooted in Ignatian spirituality, she is a writer, retreat and workshop leader, and presenter on topics such as pastoral parenting, "letting go," and finding the spiritual in the midst of everyday life. She lives in Ellicott City, Maryland with her husband, Mark and children, David and Maggie.
---
We hope you enjoy "Come and See!" and we welcome your input. Please contact Elaine Ireland at
ehireland@loyola.edu
with questions, comments, and responses.
---
© 2009 - 2020, Elaine H. Ireland - Images@FaithClipart.com
---
Up to 6 weeks of "Come and See!" reflections are saved here.
The latest is always listed first.