COME & SEE
Brief reflections on the week's scripture readings.
32nd SUNDAY in Ordinary Time
---
---
The Word…
Resplendent and unfading is wisdom, and she is readily perceived by those who love her, and found by those who seek her….Whoever watches for her at dawn shall not be disappointed, for he shall find her sitting by his gate.
(from Wis 6:12-16)
"The kingdom of heaven will be like ten virgins
who took their lamps and went out to meet the bridegroom.
Five of them were foolish and five were wise.
The foolish ones, when taking their lamps, brought no oil with them,
but the wise brought flasks of oil with their lamps.
(from Mt 25:1-13)
---
Pondering the Word…
Today's readings have many nuances and messages for us. The oil in the gospel signifies wisdom. Oil was used to anoint royalty, prophets, and those coming of age. The five foolish virgins were not bad; they hadn't sinned. They were invited to the wedding, but they just weren't willing to prepare completely, to stockpile wisdom as it were, to strengthen themselves in the event that the bridegroom—Christ—would be delayed.
Two things to consider from these readings that can apply to our lives as well. The first is that wisdom, "sitting at the gate, resplendent and unfading" is always available to anyone who is patient and takes the time to seek her. Perhaps that's why she seems to be in such short supply today! Immediate gratification is the name of game and I often wonder how will our children, born and raised in this culture of immediacy, develop the patience needed to stockpile true wisdom.
The second thing that speaks to me is the dynamic of group behavior in the gospel. This is not about one wise virgin and one foolish virgin; this is about individuals aligning themselves with wisdom or foolishness. You can almost envision the foolish ones being so excited and eager, so impatient they forget to prepare wisely for the eventuality of delay or discouragement. So yes, wisdom takes time and patience to develop, but it can also be helped or hindered by the people with whom we surround ourselves. Good advice for everyone, but particularly for young people. It's not always just about right and wrong, moral behavior and immoral behavior. It is also about being with people who bring out the best in us.
Wisdom begins, as Socrates says, in wonder; and has, as Augustine says, its companion in patience. The potential for wonder and the patience to wait. Is our current supply enough to see us through?
---
Living the Word…
One way to help both ourselves and our children develop wisdom is to actually take time to think, to ponder. Too often, we feed our kids knowledge so that they can pass the tests and move on. But what we really to need to ask is: "Do they know how to think?"
So expand on the time-honored question, "What did you learn today?" Ask them what they think about what they learned or heard or saw. Ask them what they agree or disagree with and let them explain it to you, even if you don't agree with them. Let them see that you take time to mull things over. Try as much as possible to respond rather than react. Invite Wisdom into your life.
---
Mon, Nov 9: "Brothers and sisters: You are God's building." (1 Cor 3:9-11, 16-17)
Maybe you've seen the silly quizzes on the internet to find out your "spirit animal" or your "psychic color." Paul tells us we are God's building. What kind of building are you? (Note: all of us have felt at times like the outhouse, so that designation is not an option!) I love to cook and welcome people so perhaps I am an inn or a restaurant. I know people who love to learn and teach – they are God's schools. I hope all of us are blessed to know a wayside chapel or rest stop, and maybe a Gothic cathedral or two! Which of God's buildings are you? And do you allow God time to refurbish and refresh you? Or maybe even do a bit of remodeling? J
Tue, Nov 10: "Trust in the LORD and do good…Take delight in the LORD…" (Ps 37)
Three steps: Trust in God's providence that all will be well. Do what is good by showing love and compassion for all of God's creation. And delight in the Lord! Be happy, praise and thank God always. Three simple steps. Let's make sure to live by them every day!
Wed, Nov 11: "Stand up and go; your faith has saved you." (Lk 17: 11-19)
I never miss an opportunity to talk about Jesus' ministry of empowerment. The Samaritan leper comes back to thank Jesus for healing him. Jesus empowers and encourages him to move forward and go on with his life. What a gift! He attributes the leper's salvation not to himself, not even to God, but to the man's faith. Ten lepers beg for Jesus' mercy; all ten are healed. One—a foreigner-- comes back to say thanks, confirming the faith that led him to reach out in the first place. Thank God every day for the empowering gift that is our faith.
Thu, Nov 12: Asked when the Kingdom of God would come, Jesus said, "The coming of the Kingdom of God cannot be observed, no one will announce, 'Look, here it is, 'There it is.' For behold, the Kingdom of God is among you."(Lk 17:20-25)
One little Greek word has spurred pages of exegetical debate: "entos." The word means "within" or "inside of," and those who rely on literal translations believe Luke uses it specifically since he uses a different construction when explaining the concept of being among or amid: "en mesōi." The debate seems to arise from "those who instinctively prefer social to mystical construals of Jesus' teaching." (David Bentley Hart.) Now I love looking at translations and interpretations, but this one makes me roll my eyes: God is transcendent and immanent. God is within, without, among, and amid. I am reminded of the beautiful hymn, "The Deer's Cry," also known as "St. Patrick's Breastplate:" "Christ with me, Christ before me, Christ behind me, Christ in me, Christ beneath me, Christ above me…" (https://www.youtube.com/watch?v=UkLzIeztC3c&list=RDzJx_Lu4PymE&index=2).
Fri, Nov 13: "As it was in the days of Noah ,so it will be in the days of the Son of Man; they were eating and drinking,
marrying…and the flood came and destroyed them all. Similarly… they were eating, drinking and on the day when Lot left Sodom, fire and brimstone rained from the sky."(Lk 17:26-37)
Some have pointed to this gospel to tell us what is about to happen in our world. If you're reading this then I guess the US election didn't bring the world to an end! Don't get me wrong. I'm not making light of these words, but what Jesus is telling us -- as we hear at the end of every liturgical year – is to live those three steps we talked about Tuesday: Trust God, do good, and delight in the Lord. And to do these steps means we need to pay attention and to be aware of God's presence, of the needs of the world around us, of the gifts God showers
upon us daily. "Instructions for living a life: Pay attention. Be astonished. Tell about it." (Mary Oliver)
Sat, Nov 14: "Beloved, you are faithful in all you do for the brothers and sisters, especially for strangers...help them in a way worthy of God to continue their journey." (3 Jn 5-8)
John addresses this letter to Gaius, a Gentile Christian from Asia Minor. The strangers he refers to are missionaries from other Christian communities. But what if I approached every interaction with others with the mindset of helping them continue their journey? In a way worthy of God, to presuppose their positive intention, what is called in Ignatian Spirituality the Ignatian "plus sign?" I'm not suggesting we be foolish in the face of those who would lead us astray, nor that we ignore our past experiences with others. But given the climate of mistrust enveloping us, how would it be if we just try for a day to give others the benefit of assuming the good on their part? How might you act today to help another traveler on this journey we take together?
---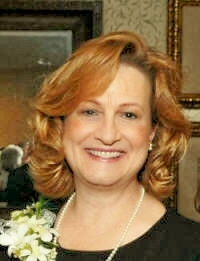 Elaine Ireland has a passion for working with parents and anyone who struggles to maintain a sense of God's love and peace amid the day-to-day challenges of life. She has a master's degree in Spiritual and Pastoral Care from the Pastoral Counseling department at Loyola, Maryland, with a focus on developmental psychology and spiritual guidance. Rooted in Ignatian spirituality, she is a writer, retreat and workshop leader, and presenter on topics such as pastoral parenting, "letting go," and finding the spiritual in the midst of everyday life. She lives in Ellicott City, Maryland with her husband, Mark and children, David and Maggie.
---
We hope you enjoy "Come and See!" and we welcome your input. Please contact Elaine Ireland at
ehireland@loyola.edu
with questions, comments, and responses.
---
© 2009 - 2020, Elaine H. Ireland - Images@FaithClipart.com
---
Up to 6 weeks of "Come and See!" reflections are saved here.
The latest is always listed first.