COME & SEE
Brief reflections on the week's scripture readings.
ALL SAINTS
---
---
The Word…
"Blessed are the poor in spirit, for theirs is the Kingdom of heaven.
Blessed are they who mourn, for they will be comforted…
Blessed are they who hunger and thirst for righteousness,
for they will be satisfied.
Blessed are the merciful, for they will be shown mercy…
Blessed are the peacemakers, for they will be called children of God…
Blessed are you when they insult you and persecute you
and utter every kind of evil against you falsely because of me.
Rejoice and be glad, for your reward will be great in heaven."

(from Mt 5:1-12)
---
Pondering the Word…
Matthew's version of the Beatitudes is gentler than Luke's (6:20-26). Luke sets up an "either/or" relationship between rich and poor, those who are blessed in this life and those who are not. Make no mistake: the pandemic and unrest the world is experiencing have served to lay even more bare the distinction between rich and poor. As always, the "have nots" suffer disproportionately, but our current situation has also had somewhat of an equalizing and hopefully, enlightening effect.
The virus doesn't look at a person's bank account to determine how virulent it will be. Natural disasters lay waste to whatever is in the way regardless of zip code. The evidence on cell phone videos doesn't allow those who ignore racism and injustice to look away anymore. The desperate need for mercy and peace has called many out of their comfort zones on to the frontlines, so…
Blessed are you as you mourn loved ones, lost livelihoods, a sense of peace and security, the loss of so many things you have held dear.
Blessed are you who take to the streets and on the internet and in prayer services to protest injustice, government corruption, systemic racism, and disrespect for the dignity of all life and God's creation.
Blessed are you, the merciful: the shopkeepers, the medical professionals and public safety personnel, the community service organizations, the volunteers, the millions of essential workers doing menial, low paying jobs to keep some semblance of normality in the lives of others.
Blessed are you who strive to build peace amid the fractiousness in society, who stand nonviolently in the face of insults and threats and lies, who refuse to return evil for evil.
Blessed are you, all the saints-in-the-making who are furthering the Kingdom of God, right here, right now in Christ's name.
---
Living the Word...
On this All Saints' Day, let us pray to those who have gone before us: give us the courage we need to face what is ahead and to see where we are being called to be saintly. And let us pray mightily for those saints who walk among us, working each day to keep us safe and sane. Blessed are you.
---
Mon, Nov 2: "The souls of the just are in the hand of God… they are in peace…In the time of their visitation they shall shine, and shall dart about as sparks through stubble…" (Wis 3:1-9) "The LORD is my shepherd; I shall not want. In verdant pastures he gives me repose; beside restful waters he leads me; he refreshes my soul." (Ps 23)
We typically hear these readings at funerals; indeed, the first reading from Wisdom is about the peace of those who have died. Both readings are so very comforting, and God knows we all could use some comfort right now. These readings provide wonderful images for lectio divina: Resting in the hand of God. Sparks through stubble (I love this and think about times when my parents' spirits catch the corner of my soul's eye like a spark!). Verdant pastures and restful waters that refresh my soul. As the pandemic rages and the prospect of lonely holidays becomes more real; and in the US, as we stand at a crucial moment in our country's history, take time to pray with these peaceful images. Allow yourself to rest today in the hand of God.
Tue, Nov 3: "Have among yourselves the same attitude that is also yours in Christ Jesus." (Phil 2:5-11)
"Where the mind is without fear and the head is held high; Where knowledge is free;
Where the world has not been broken up into fragments by narrow domestic walls;
Where words come out from the depth of truth;
Where tireless striving stretches its arms towards perfection;
Where the clear stream of reason has not lost its way into the dreary desert sand of dead habit;
Where the mind is led forward by You into ever-widening thought and action—
Into that haven of freedom, my Father, let my country awake."
(Let My Country Awake, Rabindranath Tagore, 1861-1941)
Wed, Nov 4: "Which of you wishing to construct a tower does not first sit down and calculate the cost to see if there is enough for its completion?"(Lk 14:25-33)
Anyone who has ever done a building project knows: plan for at least a third more when you calculate the cost. So it is with my discipleship: "Lord, I thought I was prepared and have what it takes, but all of a sudden, these things started popping up out of nowhere." Jesus is not telling us there won't be challenges and threats to our discipleship, but he is advising us to realize that "coming after him," is not about feeling good about ourselves. Many in the crowd who followed Jesus (and who claim to follow Jesus today) were caught up in the heady experience of his love, his compassion, his healings, his role as their personal savior. They didn't (and don't) calculate the cost of what following him really means. Thankfully, if we do commit to "come after him," he will be there for us to help replenish our spiritual resources, to meet the costs true discipleship incurs.
Thu, Nov 5: "Let hearts rejoice who search for the Lord."(Ps 105)
Note: this doesn't say hearts who have found the Lord rejoice. Those who seek the Lord are the ones who rejoice. I think of Philip saying to Nathaniel, "We have found the one about whom Moses wrote in the law…" (Jn 1: 45), and want to say to him, "Oh, so you think you have found him, this one who befuddles and confuses you, this one who is nothing like you thought he would be, this one you will abandon when the going gets rough." Like an image from Monday's OT reading, occasionally we are blessed to see sparks of the Spirit, but the real blessing is in the opportunity we are given each day to look for the Lord in every aspect of our lives. Rejoice in the search. Rejoice in the journey. We will find what we seek in God's good time.
Fri, Nov 6: "Our citizenship is in heaven…" (Phil 3: 17-4:1)
I write this ten days before the election in the United States. I have no idea what today will look like. But I do know the citizenship that matters the most to me is that which brings me into unity with Christ. Nations and principalities will fall away; cherished institutions will fade. Only God remains. Make sure amid the muck and mire of human politics, you are clear about what heavenly citizenship requires.
Sat, Nov 7: "You cannot serve God and mammon." (Lk 16: 9-15)
Mammon is Greek for an Aramaic word meaning "that in which one trusts." Mammon is not just money, but anything or anyone in which we place our trust – knowingly or unknowingly -- over and above God. We say, "in God we trust." Does our lived experience reflect that claim?
---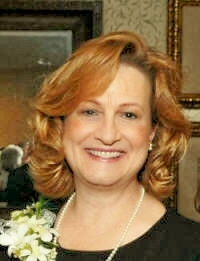 Elaine Ireland has a passion for working with parents and anyone who struggles to maintain a sense of God's love and peace amid the day-to-day challenges of life. She has a master's degree in Spiritual and Pastoral Care from the Pastoral Counseling department at Loyola, Maryland, with a focus on developmental psychology and spiritual guidance. Rooted in Ignatian spirituality, she is a writer, retreat and workshop leader, and presenter on topics such as pastoral parenting, "letting go," and finding the spiritual in the midst of everyday life. She lives in Ellicott City, Maryland with her husband, Mark and children, David and Maggie.
---
We hope you enjoy "Come and See!" and we welcome your input. Please contact Elaine Ireland at
ehireland@loyola.edu
with questions, comments, and responses.
---
© 2009 - 2020, Elaine H. Ireland - Images@FaithClipart.com
---
Up to 6 weeks of "Come and See!" reflections are saved here.
The latest is always listed first.