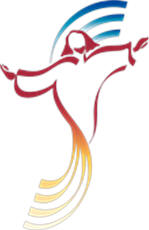 Come and See!
Week of October 13th - 2019
The 28th Sunday in Ordinary Time
---
The Word…
As he was entering a village, ten lepers met him.
They raised their voices, saying, "Jesus, Master! Have pity on us!"
And when he saw them, he said, "Go show yourselves to the priests."
As they were going they were cleansed.
And one of them, realizing he had been healed,
returned, glorifying God in a loud voice He was a Samaritan.
Jesus said in reply, "Ten were cleansed, were they not?
Where are the other nine?
Has none but this foreigner returned to give thanks to God?"
(from Lk 17:11-19)
---
Pondering the Word…
Today's Old and New Testament stories are about gratitude, as are many of the other readings this week. In Second Kings, Naaman, grateful for his healing, gives Elisha the greatest gift in return: not silver and gold, but his commitment to faith in the one, true God. In the gospel, Jesus, traveling through Samaria (which no observant Jew would do) encounters ten lepers ostracized by their border communities. They cry out in unison for pity. Jesus tells them to show themselves to the priests per the rules in Leviticus 14.
We don't know until the end that one is a Samaritan. How does Jesus know? Samaritans were a taller race with lighter hair and eyes. They often wore blue turbans to distinguish themselves from Jews. Chances are, though, Jesus knows this for one simple reason: when sent off to show themselves to the priests, the nine Jews would have headed in one direction, the Samaritan in the other. The infirmity that brought them together is healed, but the division of race reemerges. The Samaritan allows gratitude to take him in the right direction.
The nine, ecstatic over their healings, probably succumbed to "group think." I like to imagine they became Jesus' disciples once they had time to reflect on their healing. The lone man had no one to distract him and as Samaritans were, in the Jews' opinion, not observant of the law, he was probably less caught up in the need for legal rituals and more focused on the gift.
And that, I believe, is the main message for today: How focused am I on the gift?
---
Living the Word…
Let's foster an attitude of gratitude. If our focus is on following rules or solely on the gift of salvation, it will be hard to maintain a living outlook of gratitude.
Cultivating an attitude of gratitude calls for living in the present moment. It also requires us to redefine what we think of as gift. Have you ever experienced a softening in another's countenance when you respond with gentleness and love? Do you take time sitting in traffic to say a brief prayer or observe the nature around? Have you ever looked back on a difficult time to see the growth—the gift--that occurred for you?
See if you can look for the gift in everything and everyone you encounter this week. Give thanks to God. Awareness like this takes practice, but the more you do it, the easier it becomes. Give it a try!
---
<![if !vml]>
<![endif]>

<![if !mso]><![endif]>

Oct 14: "Through (Jesus) we have received the grace of apostleship…" (Rom 1:1-7)

What does it mean to you that you've received the grace of apostleship? Do you consider the call to apostleship a grace or is it just one more obligation? Yes, the gift of grace is given, but have you accepted it? Have you opened it up to see what's inside? Consider these questions and allow yourself the freedom to answer them honestly. Then take time for prayerful reflection, asking the Spirit to strengthen your resolve to begin or continue your work as an apostle of Jesus. Give thanks to God for the gift of this grace.

Oct 15: "Ever since the creation of the world, his attributes of power and divinity have been able to be perceived. They have no excuse; for although they knew God they did not accord him glory as God or give him thanks." (Rom 1:16-25)

On average, how many times a day do you stop to look around at everything in creation, perceive God's power and divinity, and give thanks? If you are like most of us, probably not enough. Our routines and habits become ingrained and we pass the day in rote activity. When I started out to build my awareness of God's presence, I put a little reminder bell on my phone to ring several times during the course of the day. I would take 30 seconds to look around, recognize God in the things and people around me, and say thanks. What might help you to stop and look for God amid the busyness (or boredom) of your day?

Oct 16: "Or do you hold (God's) priceless kindness, forbearance, and patience in low esteem, unaware that the kindness of God would lead you to repentance?" (Rom 2:1-11)

Today's readings tell it like it is. Not like it was--like it is. When we read passages that criticize or chastise, we might say, "Oh, Paul or Jesus are talking to the people of their time, not to us," and yes, some Scripture messages do apply to the culture in which they lived. But the messages today are timeless. They speak of the traps into which those in power can fall: "Oh, the law and that 'judge not that ye be not judged' thing just apply to "sinners," not to me." Or conversely, we might think, "these messages are just for people in power, not for a peon like me." Think again. Have we accepted God's priceless kindness by forgiving ourselves and others? Do we see and appreciate God's impartiality? "The Scriptures can often offend, but they are not meant to offend. They are meant to challenge. They only offend us if we do not want to be challenged." (Walter Modrys, S.J.)

Oct 17: "What occasion is there then for boasting? It is ruled out. On what principle, that of works? No, rather on the principle of faith. For we consider that a person is justified by faith apart from works of the law."(Rom 3: 21-30)

This passage is significant to a major theological debate: Are we justified—saved—by works or solely by faith in Christ? I'll leave the theological discourse to the theologians, but for me, the big question is what is meant by the word "faith." I think faith, like our mortal bodies, needs to be living and breathing; otherwise, it is dead. It cannot be simply a statement of belief or a checklist of rules, nor even a heartfelt conviction that is never acted upon. Faith is not a noun, just something we have; it is a verb. It is something we live. I ask myself: "Does my living faith reflect the theological faith I claim to hold so dear?"

Oct 18: "At my first defense, everyone deserted me…but the Lord stood by me…" (2 Tm 4:10-17) Jesus appointed seventy-two disciples in pairs…"Go on your way; I am sending you like lambs among wolves." (Lk 10:1-9)
The early disciples did not have an easy road. The message they were bringing to the towns and villages was often met with skepticism, and accusations of heresy were always a possibility. Most of us don't face that kind of danger, although some do. But there are plenty of skeptics today as well, or those who seem to interpret Jesus' words in a very different way. It's always good to someone with you—a spouse or family member, a close "God friend," a spiritual director who can serve as your companion as you navigate the wolf-infested roads of today's culture. But even if you do not have a human companion, know the Lord stands by you, to strengthen you and listen to you when you need support. We are never alone on our journey.

Oct 19: "(Abraham) is our father in the sight of God, in whom he believed, who gives life to the dead and calls into being what does not exist. He believed, hoping against hope…" (Rom 4:13, 16-18)

Is there anything challenging your ability to hope? We hope for the end to gun violence, to the ever-growing rifts in our countries and institutions, to war and poverty. At times, it feels hopeless. Let's turn to our father in faith, Abraham, for courage that we might be granted the same hope in God's promises.
---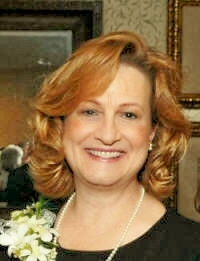 Elaine Ireland has a passion for working with parents and anyone who struggles to maintain a sense of God's love and peace amid the day-to-day challenges of life. She has a master's degree in Spiritual and Pastoral Care from the Pastoral Counseling department at Loyola, Maryland, with a focus on developmental psychology and spiritual guidance. Rooted in Ignatian spirituality, she is a writer, retreat and workshop leader, and presenter on topics such as pastoral parenting, "letting go," and finding the spiritual in the midst of everyday life. She lives in Ellicott City, Maryland with her husband, Mark and children, David and Maggie.
---
We hope you enjoy "Come and See!" and we welcome your input. Please contact Elaine Ireland at
ehireland@loyola.edu
with questions, comments, and responses.
---
© 2009 - 2018, Elaine H. Ireland - Images@FaithClipart.com
---
Up to 6 weeks of "Come and See!" reflections are saved here.
The latest is always listed first.