COME & SEE
Brief reflections on the week's scripture readings.
Pentecost Sunday, 2020.
---
---
The Word…
"When the time for Pentecost was fulfilled,
they were all in one place together.
And suddenly there came from the sky a noise like a strong driving wind,
and it filled the entire house in which they were.
Then there appeared to them tongues as of fire,
which parted and came to rest on each one of them.
And they were all filled with the Holy Spirit…"
(from Acts 2:1-11)
"Lord, send out your Spirit, and renew the face of the earth."
(from 104)
---
Pondering the Word…
I went back to the last issue of Come and See I wrote before Lent and the Easter Season. I would have written it on February 9. I made no mention of COVID or a pandemic or anything like that.
How quickly our world has changed! In just three months' time, things have been turned upside down. More than 5.3 million people have been infected with COVID-19 worldwide and over 340,000 have died. By the time you read this, at least 100,000—almost a third of the world's total—will have died in the United States alone. And the virus is just hitting its stride in the global south. Let's pause for a moment of silent prayer for those who have lost their lives, for their families and loved ones, and for those still to endure this health crisis and the economic fallout that will follow.
The world changed quickly for Christ's disciples as well. From following Jesus as he heads towards Jerusalem and his seemingly triumphant entry into that city through this event of Pentecost, only a few months have passed. And while the disciples' lives had been changing all along during the two or three years they followed him, a totally "new normal" takes hold today. They are infused with the Spirit. There will be sacrifices and trials to endure, death for some. But they cannot turn away.
We too face a "new normal" with suffering and trials and death to endure. Will we allow ourselves to be infused with the Spirit of compassion and love orr will we be fearful? Will we turn away?
---
Living the Word…
Will you and I allow the 'contagion' of the Spirit to take hold so we might speak in a language that all can understand? This feast of Pentecost comes at a crucial time for me. I am struggling with the isolation, the separation from loved ones; the bad and the sad news, the uncertainty and angst for the future. Each day, henceforth as we weather this storm, I invite you to pray with me: "Lord, send forth your Spirit, and renew the face of the earth. Grant that your Spirit will take hold on my mind and heart so that I may be a source of your compassion and peace for my neighbors—people of every race and language—all peoples under heaven. Amen."
---
Mon, Jun 1: Adam answered, "I was afraid, because I was naked, so I hid myself." God asked, "Who told you that you were naked?" (Gn 3:9-15, 20)
It takes just three chapters into Genesis for signs of human nature to emerge: first, of course, is sin. The second, a conscience. No one has to tell Adam he is naked. He knows. But instead of taking responsibility, another human tendency rears its head: the blame game. Eve is at fault ('you know God, the one YOU put here with me'); the serpent is at fault. The theme of conscience runs through several readings this week, an important focus as we continue to isolate ourselves and refrain from communal worship. Our individual prayer -- especially the nightly examen -- is essential. Ask the Spirit to shine a light on your day. Look at your day in gratitude for the graces and blessings you've received. Acknowledge and take responsibility for times you've fallen short; try not to blame another for your actions or reactions. Ask for forgiveness and for God's Spirit to strengthen you for the day ahead.
Tue, Jun 2: "Be eager to be found without spot or blemish before him, at peace…. you are forewarned, be on your guard not to be led into the error of the unprincipled and to fall from your own stability." (2 Pt 3:12-15a, 17-18)
To which of our civil and religious authorities are we supposed to listen? There are conflicting voices within our own congregations; judgments are being made. People are quick to shame those who are wearing masks or those who refuse. Violence and murder has occurred in the US! What is going on? Peter tells us on the day of God, we should be at peace, not allowing ourselves to fall from the foundation on which our consciences are based. How does a Christian inform their conscience? By studying the words Jesus says and praying that his Spirit will open Scripture to us. We know from the Acts of the Apostles, conflicts arose from the beginning. (Conflict in community is another pesky human trait!) As we discussed in the past, each of us will stand alone before God on that day of reckoning. Let us strive to be at peace with the Lord, with others, and with ourselves.
Wed, Jun 3: "I am grateful to God, whom I worship with a clear conscience as my ancestors did...." (2 Tm 1:1-3, 6-12)
Like his ancestors before him, Paul worships God with a clear conscience; in other words, he sees the new Christian movement as totally in line with his Jewish heritage, as the next step in God's plan. Throughout his life, he laments that many of his Jewish brothers and sisters do not accept what he understands: that Jesus Christ is the fulfillment of the prophecies and the law. We've experienced similar things. Some practices and beliefs our ancestors held dear have evolved and changed to reflect God's ongoing revelation. Again, the message of a clear, informed conscience comes through, one that makes decisions based on knowledge, prayer, guidance (often from elders), and faith, not on what is popular, easiest, or what the latest celebrity preacher is spouting. In today's gospel, Jesus tells the Sadducees, "You are greatly misled." Spend time reflecting today on your own conscience and what the Spirit says to you. Don't let yourself be misled.
Thu, Jun 4: "If we are unfaithful he remains faithful for he cannot deny himself." (2 Tm 2:8-15)
This to me is a great explanation of what freewill means. God does not move. God remains faithful. God cannot deny himself. We are the ones who turn away, but if we look back, we will see God's loving gaze inviting us to return. We can choose. This is God's great gift to humanity. How will you choose to love today?
Fri, Jun 5: "All who want to live in Christ Jesus will be persecuted. But wicked people and charlatans will go from bad to worse, deceivers and deceived. But you, remain faithful to what you have learned and believed…" (2 Tm 3:1-17)
Some people in the US feel persecuted by not being able to worship in community right now; others by the law that says they must accept people regardless of their race, religion, or way of life. Others feel persecution when their prophetic warnings are dismissed, and still others when they are harassed, arrested, or worse for helping the poor and oppressed. In some countries, real, violent religious persecution exists. Reflect on this today: Have you ever felt persecuted for following Christ? Maybe it's just being made fun of or dismissed as not as intelligent because you believe. Here's another thing to consider: Have you ever persecuted someone else—made fun of them, dismissed them (maybe not to their faces) -- for not believing what and how you believe?
Sat, Jun 6: "They have all contributed from their surplus wealth, but she, from her poverty, has contributed all she had,
her whole livelihood." (Mk 12:38-44)
What would it look like for you to give from your poverty? What is it, in the storehouse of things you treasure or need, that you would be willing to give wholly to God?
---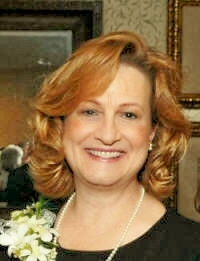 Elaine Ireland has a passion for working with parents and anyone who struggles to maintain a sense of God's love and peace amid the day-to-day challenges of life. She has a master's degree in Spiritual and Pastoral Care from the Pastoral Counseling department at Loyola, Maryland, with a focus on developmental psychology and spiritual guidance. Rooted in Ignatian spirituality, she is a writer, retreat and workshop leader, and presenter on topics such as pastoral parenting, "letting go," and finding the spiritual in the midst of everyday life. She lives in Ellicott City, Maryland with her husband, Mark and children, David and Maggie.
---
We hope you enjoy "Come and See!" and we welcome your input. Please contact Elaine Ireland at
ehireland@loyola.edu
with questions, comments, and responses.
---
© 2009 - 2020, Elaine H. Ireland - Images@FaithClipart.com
---
Up to 6 weeks of "Come and See!" reflections are saved here.
The latest is always listed first.