Provisions for the Journey to Bethlehem
Brief reflections on the week's scripture readings.
Seventh Week of Easter - Ascension Sunday, 2020.
---
---
Sunday, May 24: "Lord, are you at this time going to restore the kingdom to Israel?" He answered them, "It is not for you to know the times or seasons that the Father has established by his own authority." (Acts 1:1-11)
One of the requirements of Christian discipleship is the willingness to let go. I think of the Apostles watching as Jesus takes leave of them yet again; the first time by a violent death and now being raised up into heaven. I imagine a few of them shouting out, 'Wait, wait, don't go yet! We have so many more questions.' We have so many more questions, don't we? Right now, much of the world is undergoing the anxiety of uncertainty due to the pandemic. Headlines report a dramatic increase in depression, panic attacks, PTSD, and other forms of mental illness. People feel a loss of control and for many, that's a difficult place to be. There are clearly some things we can control: we can help slow the spread of the virus, we can support our local business communities. And, through faith and prayer, we can turn our lives over to a loving and merciful God who will restore and renew us.
Today's Provision: Let go. This theme pops up a few times this week. Letting go in faith is not the same as resigning ourselves to reality. Having a realistic view can bolster our mental health, but having faith is what will give us the strength and most importantly, the hope to move forward. Think about praying the well-known prayer of St. Ignatius, the 'Suscipe' or 'Take, Lord, and Receive:' "Take, Lord, and receive all my liberty, my memory, my understanding, and my entire will, all that I have and possess. Thou hast given all to me. To Thee, O Lord, I return it. All is Thine, dispose of it wholly according to Thy will. Give me Thy love and Thy grace, for this is sufficient for me." As you pray the first line, reflect on aspects of your liberty, memory, understanding, and will that stand in the way of doing God's will. Choose a few and see if you can begin to let go of these roadblocks. Then use the Examen prayer at night to gently assess how it's going, and to build the awareness that makes letting go easier.
Monday, May 25: "In the world you will have trouble, but take courage, I have conquered the world." (Jn 16:29-33)
Jesus's first phrase from this verse is similar to what is called the first noble truth of Buddhism: "All life is suffering." In the Buddhist tradition, this suffering is due to our desires or, to put it another way, our wills. Think about this for a moment. I reminds me of what James says in Chapter 4 of his letter: "Is it not from your passions that make war within your members?" I go a step further to say that it goes beyond our passions and desires to include our expectations. In the West at least, we have been sold a bill of goods: this product or this school or this kind of job or this amount of money is what will fulfill us. Too many realize too late this is all a façade.
Today's Provision: Assess your expectations. Most people can recognize a desire or passion and know when it becomes unhealthy or a false god for them (although for those with severe mental illness or addiction, this is a huge obstacle). Some expectations are good and necessary. We need to set expectations for our children and loved ones (although they need to be realistic and not the basis for our approval or love). We have expectations of our governing bodies, legal systems, and public safety (although my expectations are very different from my neighbors in the city 15 miles east)! And we have expectations about the way life is 'supposed' to play out which is why so many people are struggling due to the disruption of the pandemic. It seems some people confuse their expectations with rights.
I'm not suggesting we set aside our expectations, nor am I saying we don't have grounds for being disappointed when they are not met. Surely, all the young people looking forward to proms and graduations this year are justified in their disappointment. But it's an enlightening prayer exercise to take a good look at any anger, disappointment, or bitterness you harbor in the light of your expectations; not in a 'what did you expect?' type of way, but with open-mindedness about the source of your emotions. Are some of your expectations unjustified or self-centered? Is what you see as a right really a privilege that has become an expectation? Are there ones that you need to let go of or to use as an opening for compromise? This self-examination is hard but can be immensely freeing. Give it a try.
Tuesday, May 26: "I consider life of no importance, if I may finish my course and the ministry that I received from the Lord Jesus." (Acts 20:17-27) "I glorified you on earth by accomplishing the work that you gave me to do." (Jn 17:1-11)
Since we are doing all this assessing and letting go, let's think about our call. Why am I on this earth in the first place? What is the ministry, what is the work God calls me to accomplish? Contrary to what some may believe, each one of us is called for some purpose and for most of us, it is not something grandiose. But make no mistake: we are all called.
Today's Provision: Ask for guidance. "Father, you created me and put me on earth for a purpose. Jesus, you died for me and called me to complete your work. Holy Spirit, you help me to carry out the work for which I was created and called. In your presence and name—Father, Son, and Spirit—I begin (my reflection, my day, this meeting, school year, project, etc.). May all my thoughts and inspirations have their origin in you and be directed to your glory. Amen."
(Mark Link, SJ)
Wednesday, May 27: "Consecrate them in the truth. Your word is truth." (Jn 17:11-19)
Recently I have to admit I sometimes feel like Pontius Pilate when he asks Jesus, "What is truth?" (Jn 18:38) The battle lines between what is true and what is false, real news versus fake news are rife with accusations, threats, and displays of violence. I find it all pretty scary and wonder why what I hold as truth is so different from many others with whom I share a Christian faith. But this tension and discomfort provides me a perfect place for prayer—to let go, to assess my expectations, to ask for guidance, to discern what God is saying to me.
Today's Provision: Pray to be consecrated in the truth. A place of uncertainty may be difficult and even feel sinful for some, but it can be precisely the way God calls us to come closer. I watched a TED talk about writing poetry and the speaker said a good way to start a poem is to write down the top ten things you know to be true. Then, like Jacob in the Old Testament, wrestle with them. These are not just about faith; she was not suggesting a creed per se, but things in your life that are truths. For believers in God, these things of course can include the knowledge we gain through faith. For example, I believe in the truth of these three things about my existence: I am from dust and unto dust I will return, I am also from love, and unto love I will return, and I was put on this earth for reasons I learn about each day from God. What do you know as truth in your life? This deep prayer exercise can yield a solid grounding rock to weather any storm you may face.
Thursday, May 28: "Father, they are your gift to me." (Jn 17:20-26)
I wonder if Jesus ever checked on the gift return policy! He's just finished telling them (and us) that we will all scatter and desert him, but he still calls them (and us) gifts. No, Jesus doesn't try to return us, but he does re-gift us. He re-gifts each of us to one another.
Today's Provision: Share ourselves as gifts. Do you share yourself with others? Have you allowed yourself and your giftedness to be opened? Gifts don't mean much if they just sit on a shelf. Open up and share. Has another shared themselves and their gifts with you? Make sure to thank them and thank God for the gift they are in your life.
Friday, May 29: "There is a man here left in custody…the elders of the Jews brought charges against him and demanded his condemnation. I answered it was not Roman practice to hand over an accused person before he has faced his accusers...but they did not charge him with any of the crimes I suspected. Instead they had some issues with him about their own religion…" (Acts 25:13-21)
Paul finds himself in a balancing act. He is a Roman citizen, obligated by and entitled to the laws of the state. He is a Jewish Pharisee, but also a leader of "the Way," the believers in Jesus as the Messiah. He is at a fulcrum point between allegiance to Rome, his Jewish faith practice, and God's revelation through Christ; weighing and balancing his state, his religion, and his conscience. We know from our own experience these three things don't always align. We see it in debates about opening up economies versus keeping the virus and death at bay; the abolishment of abortion versus the treatment of immigrants and the poor and oppressed; business as usual versus the health of the planet. Decisions are often made quickly for short-term benefits, and fraught with unintended consequences. What are we to do?
Today's Provision: Learn to Discern. Pope Francis sometimes gets heat for not speaking out right away on this topic or that situation. He takes his Jesuit training seriously by taking time to reflect and pray before he decides. He also looks for the input of others -- including those who disagree with him -- as part of the practice of discernment in a world where, sadly, many people would rather just be told what to do. When we come face-to-face with God, we will not have the luxury of pointing fingers at political and religious leaders, blaming them for leading us astray. Remember what Jesus tells us: "Whoever rejects my word has something to judge him; the word that I spoke; it will condemn him on the last day." (Jn 12:48) Is my life grounded in love and compassion? Is my treatment of creation based on forgiveness, mercy, selflessness, and openness? Frankly, this "causes me to tremble, tremble, tremble." Let me commit to prayer, open-mindedness, education, and patient wisdom to form my conscience based on the words Jesus speaks.
Saturday, May 30: "The LORD's throne is in heaven. His eyes behold, his searching glance is on mankind. (Ps 11)
I read that countries are able to keep track of how many people are sheltering in place by extrapolating information from GPS data. And with all the news of drones and internet breaches and governments keeping tabs on citizens' comings and goings, the psalmist's verse today makes me smile. I imagine the Lord's searching glance upon us all but not looking for what we do wrong. No, God's eyes behold and delight in the millions of unnoticed wonderful acts of kindness and love that happen each day all over the world. We would do well to be on the lookout for all these little acts of love!
Today's Provision: Look for love (in the right places). I'm not much of a TV viewer, but usually at this time of year, I'd be watching baseball most every night. Recently, I've gotten hooked on Nat Geo Wild shows about animals in far flung corners of the earth and the people who care for them. It warms my heart and is a good antidote for the droning, negative newsfeed that shows up every time I look at my phone or turn on the computer. I'm not suggesting we ignore the reality of what is happening, but we can overdo it, becoming bitter or worse, immune to the bad news. If the news has you bogged down, pray for light and take a God's-eye view. Look for love and kindness today.
---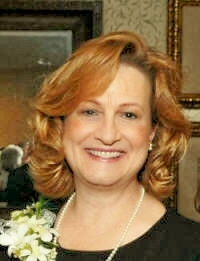 Elaine Ireland has a passion for working with parents and anyone who struggles to maintain a sense of God's love and peace amid the day-to-day challenges of life. She has a master's degree in Spiritual and Pastoral Care from the Pastoral Counseling department at Loyola, Maryland, with a focus on developmental psychology and spiritual guidance. Rooted in Ignatian spirituality, she is a writer, retreat and workshop leader, and presenter on topics such as pastoral parenting, "letting go," and finding the spiritual in the midst of everyday life. She lives in Ellicott City, Maryland with her husband, Mark and children, David and Maggie.
---
We hope you enjoy "Come and See!" and we welcome your input. Please contact Elaine Ireland at
ehireland@loyola.edu
with questions, comments, and responses.
---
© 2009 - 2020, Elaine H. Ireland - Images@FaithClipart.com
---
Up to 6 weeks of "Come and See!" reflections are saved here.
The latest is always listed first.