Provisions for the Journey to Bethlehem
Brief reflections on the week's scripture readings.
Sixth Week of Easter - 2020.
---
---
Sunday, May 17: "Beloved: Sanctify Christ as Lord in your hearts. Always be ready to give an explanation to anyone who asks you for a reason for your hope, but do it with gentleness and reverence…" (1 Pt 3:15-18)
What is the reason for your hope these days? I struggle with hope. I tend to focus too much on "the princes," the ones I am instructed in Psalm 146 not to trust. 'Happy is the one whose help, whose hope is in the Lord.' Hope is not found in the political maneuverings of so-called "leaders" of church and state who make the headlines, but in the stories of real individuals whose motivations are not maintaining power but maintaining people and fostering peace. Christ is not found in power and prestige; that is antithetical to everything Jesus taught us. Our hope is in God alone, and we see God at work in the acts of generosity, bravery, and self-sacrifice of people of goodwill who do not let the tide of bad news overwhelm them. This is my prayer each day: that I may be among them.
Today's Provision: Be gentle. This is what spiritual guides would call one of my "growing edges." Later this week, we will see St. Paul's impatience is with the Jews, not with the gentiles. His brothers and sisters in faith should "get it" just like he does. I also get impatient with people who, like me, are privileged to have the gifts of faith and sound economic foundations, but who don't seem to be able to hear much less respond to the cry of the earth and of the poor. But as St. Peter tells us today, we need to treat all people with gentleness and reverence, recognizing everyone is a child of God. Pope Francis tells us to avoid proselytizing, but to attract people by our actions and by our hope, just like the early disciples did. Pray today to be gentle and patient with those whose opinions are different from yours, and for the humility to see your own shortcomings.
Monday, May 18: "The hour is coming when everyone who kills you will think he is offering worship to God."
(Jn 15:26-16:4a)
The hour came for the early Christians at the hands of the Romans and Jews. It came for the Muslims at the hands of Christians during the Crusades. It came for Jews in World War II at the hands of so-called Christians. The hour comes today for Christians, Muslims, Jews, Hindus, Buddhists at the hands of one another. How God must weep, how he must mourn to see us kill each other in his name!
Today's Provision: Understanding religious freedom. I recently heard a talk in which a speaker warned that religious freedom -- an essential individual right -- is under siege right now, but not because people are being denied freedom to worship as they chose (although that is happening in some countries). The real trouble, she says, is that this freedom is being "weaponized and politicized" to the point of fostering violence and hate against minorities, non-believers, and people who have differing opinions of religious freedom. The pandemic experience brings to the forefront the tension between individual rights and the common good. Let's make sure we understand the nuances of this debate before taking up arms (figuratively or literally) to defend our--note: our, not my--rights.
Tuesday, May 19: "I will give thanks to you, O LORD, with all my heart…I will worship at your holy temple, and give thanks to your name." (Ps 138)
I know we're all eager to get back to worshipping in God's holy temple! There are three things I hope this time of isolation has taught us about our churches: First, I hope we don't take our communal worship for granted. I think the hardest thing about getting congregations back together will be the need to maintain social distance, keeping everyone from hugging each other! Let's try to keep alive the memory that this absence has made our hearts grow fonder. The second lesson: I hope we've learned that as much as we miss our holy temples, God is not confined there. If the slower pace of these past months has enhanced your spiritual life – through nature walks, private prayer, sacred reading – by all means, keep it up! The third, and probably most important lesson, is the realization that the holy temple is not a bricks and mortar building. It is within all of us. We are all temples of the Holy Spirit, and it is the people of God who really are the church.
Today's Provision: Worship always! What lessons have you learned about gratitude and worship during this time? It's a good idea to journal about them. It's easy to forget our lessons if we don't record them or put them into practice. I've talked to people who, despite missing communal worship, have found this time to be spiritual enriching; others I know have struggled, particularly those for whom the Eucharist is an essential part of worship. But we worship the Lord most fully when we care for ourselves, others, and nature right where we are! So, let's worship by loving all of creation, today and always!
Wednesday, May 20: Then Paul said: "You Athenians, I see that in every respect you are very religious. I walked around looking at your shrines, I discovered an altar inscribed, 'To an Unknown God.'" (Acts 17:15, 22-18:1)
It's interesting and often amusing to read the context of the stories in Acts of the Apostles. In verses 16-21 (not included in today's reading), Paul encounters the Epicurean and Stoic philosophers in Athens who greet him by saying, "What would this seed-pecking ditherer like to say?" Paul may be many things, but a "'seed-pecking ditherer" he is not! He is a learned man, trained as a Pharisee. Scholars say in addition to Hebrew, he likely spoke Greek, Aramaic, and Latin. He quotes the words of the Stoic poet, Aratos, in this passage: "for we too are his offspring," and always seems to have a great understanding of his audience. He knows how to reach them, not only by speaking their actual language, but being able to connect with them on a more personal level. This is particularly evident with gentile communities; he doesn't have much patience with his fellow Jews.
Today's Provision: Know thy audience. Among the first commandments from Marketing 101. I don't mean to make our evangelizing sound manipulative – that's not it at all, even though we might be most zealous for the Lord and his message. Experiencing and believing in one's "product" is always a good thing, too! But when we encounter others, particularly others in need, it's important to practice deep listening. Get to know them and their needs. As we talked about Sunday, be gentle and patient. The English Catholic mystic and writer, Caryll Houselander reminds us, "everyone who comes to God must come through his or her own personal experience." Let your hope and simple acts of love be the things that attract others to experience God for themselves.
Thursday, May 21: Every Sabbath, (Paul) entered into discussions in the synagogue, attempting to convince both Jews and Greeks. When Silas and Timothy came down from Macedonia, Paul began to occupy himself totally with preaching the word, testifying to the Jews that the Christ was Jesus. (Acts 18:1-8)
The translation I use says Paul "discoursed" with the Jews and Greeks on the Sabbath, but once his compatriots arrive, "Paul was pressed upon by the word." That's when things get dicey. When they are sitting together in the synagogue (the Greeks referenced here are converts), they all play nicely, discoursing and debating theological abstracts. But when Paul puts aside his tent-making tools and brings the conversation into the marketplace….well, that's a different story. His brothers and sisters reject him, and he in turns, rejects them – at least for now.
Today's Provision: Be open to others' experiences. The same thing happens today. Some listen attentively to the word of God in church, nodding in agreement, but when someone calls into question how they are living outside those hallowed walls, they don't want to hear it. There are a few threads from Scripture this week that come together today: For some, religious freedom means they can practice when and where they want and it is none of anyone else's business how they conduct themselves in the marketplace. Paul is zealous and worships always but perhaps takes things for granted with his Jewish audience. He expects them to see what he sees so clearly, forgetting that it was he, not they, who was knocked silly by God's revelation. In his letters that follow, he does begin to show more gentleness and understanding with his fellow Jews, even desiring that his faith be taken from him to give to the Jews (Rm 9:1-3) The Acts of the Apostles is a good source to learn how the early disciples were open to the experiences of others. Might we be wise to open ourselves up to another's experience of God as well?
Friday, May 22: "The Lord said to (Paul), "Do not be afraid. Go on speaking, and do not be silent, for I am with you. No one will attack and harm you, for I have many people in this city." (1 Cor 15:1-8)
Remember last week when the Spirit prohibited Paul from going to certain regions to preach? Here in Corinth it's a different story. God tells him, 'I have lots of people here who just need to see and hear the Word in action.' Consider your role as the bearer of God's Word. Can people relate to you? Do your actions speak the Word you proclaim?
Today's Provision: Reflect on what it means to be a Christian. I don't know the source or the exact wording of this saying, but it runs something like, 'If you were put on trial today for being a Christian, would there be enough evidence to convict you?' Not just a Christian in name, but a real Christian: one who is gentle and loving, even to one's enemies? One who seeks to understand before being understood? One who leads through service, particularly to the poor and oppressed? Here's an assignment: make a list of the top ten things it takes for you to consider yourself a real Christian. I'm not talking about a particular creed, religious affiliation, or how many times you attend church each week. What are the Christian virtues and values that matter most in your life? Try to be as specific as you can.
Saturday, May 23: "For the Father himself loves you..." (Jn 16:23b-28)
Lots of heady things to reflect on this week, but the verse above matters the most. I often get caught up in all the things I should be doing better, all the things I am so ready to preach about, but don't always practice. Every day we arise, every time we embark on something new—reaching out to others, preaching, praying--let's do so in the knowledge and light of God's love. Let's look at each other as God looks at each one of us: with gentleness, understanding, openness, mercy, and love.
Today's Provision: Live in God's love. Imagine a sign like the one you see in shopping malls (remember those?): YOU ARE HERE. You are in the here and now and in the warm, loving embrace of our Creator. Alleluia!
---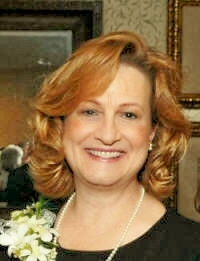 Elaine Ireland has a passion for working with parents and anyone who struggles to maintain a sense of God's love and peace amid the day-to-day challenges of life. She has a master's degree in Spiritual and Pastoral Care from the Pastoral Counseling department at Loyola, Maryland, with a focus on developmental psychology and spiritual guidance. Rooted in Ignatian spirituality, she is a writer, retreat and workshop leader, and presenter on topics such as pastoral parenting, "letting go," and finding the spiritual in the midst of everyday life. She lives in Ellicott City, Maryland with her husband, Mark and children, David and Maggie.
---
We hope you enjoy "Come and See!" and we welcome your input. Please contact Elaine Ireland at
ehireland@loyola.edu
with questions, comments, and responses.
---
© 2009 - 2018, Elaine H. Ireland - Images@FaithClipart.com
---
Up to 6 weeks of "Come and See!" reflections are saved here.
The latest is always listed first.