Provisions for the Journey to Bethlehem
Brief reflections on the week's scripture readings.
Fifth Week of Easter - 2020.
---
---
Sunday, May 10: So the Twelve called together the community of the disciples and said, "It is not right for us to neglect the word of God to serve at table." (Acts 6:1-7)
This reading gets under my skin. I want to say to the Twelve, "Excuse me. Are you saying that serving at table is not as important? That serving at table is not living the word of God? Remember, 'the Son of Man did not come to be served, but to serve.'" The first stirrings of clericalism? Perhaps, but it's more of a reality check. The vast majority of clergy do not see their leadership positions as more important than serving on the front lines; it is that their "serving" is the unending task of running the business of their church. I'm a big proponent of parishes being run by administrators -- let priests and ministers do the work of tending to the spiritual and material needs of the flock. And it applies to the laity as well. I am not doing as much these days in direct service, and I know the further I get from the front lines, the more I lose touch with the real pain of others. Yes, we are all called to serve the community in different ways. Let's just make sure we don't lose sight of what is real.
Today's Provision: Keeping it real. How do you make it real? These days, fervent prayer may be the best, most real thing we can do. I don't shy away from stories of suffering, even though they are difficult and fraught with politics. Consider a prayer intention for each day: front line medical personnel; the millions of unnamed, uncounted victims of this virus in Africa and in India. Pick a name you don't know from the obituaries and pray for that person. Research in advance where you'll want to serve once we're able to get back into community. God knows, the need will be great!
Monday, May 11: "The Advocate, the Holy Spirit whom the Father will send in my name, will teach you everything and remind you of all that I told you." (Jn 14:21-26)
THANK GOD for the Holy Spirit! I always need reminders about all that Jesus has told me. And of course there are those certain things I need to be reminded of more often—what St. Paul would call the figurative "thorns in my side." The Spirit sometimes reminds me by sending a subtle sign that I am headed in the wrong direction; other times, I get a good quick jab in the ribs. Does this happen for you too? The key is to make sure we are aware of the teachings and promptings of the Spirit, however they manifest themselves.
Today's Provision: Pay attention to Jesus's words. When the days seems to blend together, it can be hard to keep your focus. But these times can also provide a great opportunity to review the teachings of Jesus in depth to find where you might be falling short. This is not for the purpose of judging or chastising yourself; it is allowing the Holy Spirit to teach you so you can see more clearly those areas of your life in need of attention. My Bible has all Jesus's words highlighted in red, and from time to time, I just pray with his words alone. It doesn't take long to get through the four gospels this way, and yes, at times, the context can be very important. But this prayer exercise helps me become more aware of important lessons for my life right now. Think about doing something similar. Ask the Spirit to shine a light on the words of Jesus that you need to hear today.
Tuesday, May 12: "Your friends make known, O Lord, the glorious splendor of your kingdom." (Ps 145)
This Saturday, May 16, is the start of Laudato Si' Week, the 5th anniversary of the Pope's Encyclical, On Care for Our Common Home. If you haven't read it or it's been awhile, I encourage you to read it prayerfully and reflectively. The Pope is truly a prophetic voice, adding the weight of his position to the calls of earlier prophets -- Rachel Carson and others—prophets who, like the prophets of old, most of us have ignored at our own peril and at the peril of the poor.
I talk to many people who think there is nothing we as individuals can do to slow, much less reverse the damage we have done to Mother Earth. Frankly, I feel that way myself at times. Yet I know there is much more I can do, individually, communally, and politically to improve my community and the lives of people around the world.
I like to consider myself one of God's friends. I sure hope God considers me a friend! But if I really am God's friend, I must stop taking God's gifts for granted, especially the glorious, awesome gift of the natural world.
Today's Provision: Prepare for Laudato Si' week: If you have kids at home, this is a wonderful springboard to marry God's gift of scientific knowledge and study with our faith. Perhaps you are a grandparent spending time with the grandkids on video chat. Have a discussion about this topic. It is, after all, their future more than ours that is at risk. But whatever your situation, reflect and pray about this current shared reality we face. Two important online links: https://laudatosiweek.org/ has great activities for adults and youth. You can also access the document, Laudato Si', in its entirety at: http://www.vatican.va/content/francesco/en/encyclicals/documents/papa-francesco_20150524_enciclica-laudato-si.html. Make a commitment today to prepare for the week of May 16-24. (Note to self: Don't wait until next week is half-over or you will never get around to doing it J.)
Wednesday, May 13: "I am the true vine, and my Father is the vine grower. He takes away every branch in me that does not bear fruit, and everyone that does he prunes so that it bears more fruit." (Jn 15:1-8)
In keeping with the theme of nature, I just did a quick internet search and botanists say that some plants can in fact "feel" when they are being cut. Whether it is pain they feel, I am not sure, but I imagine Jesus feels pain as the true vine, never wanting to give up on the branches that don't bear fruit, never wanting to see the good branches pruned back, even if it is for the purpose of bearing more and better fruit. Perhaps it is easier for Jesus if we join with him in asking the Father to prune those things in our lives that get in the way of us bearing more or better fruit.
Today's Provision: Bear better fruit. Jesus does indeed use the word "more" in this verse, assuming the fruit we are bearing is what he wants us to bear. But I often find myself jumping into this cause or that project without discerning whether what I am doing is really what Jesus wants me to do. 'More' doesn't necessarily mean 'better,' particularly if 'more' calls you away from God's true will for you. Reflect on this in prayer, asking Jesus to help you identify those things in your life that keep you from bearing better fruit.
Thursday, May 14: It is necessary one of the men who accompanied us the whole time…, beginning from (Jesus's) baptism until the day on which he was taken up from us, become with us a witness to his resurrection." So they proposed two, Joseph called Barsabbas, who was also known as Justus, and Matthias. (Acts 1:15-17, 20-26)
I've written in the past about how Joseph Barsabbas must have felt having the lot fall to Matthias. And in front of 120 of the brothers and sisters, no less! But it just dawned on me: this is the second time he's not picked. Jesus did not select him --"one of the men who accompanied him the whole time"-- to be one of the Twelve (Lk 6:12-16). He doesn't even get picked to serve at table (Acts 6:5) and later, we hear about Judas Barsabbas—scholars think Joseph's brother -- getting picked to go with Paul and Barnabas back to the Gentiles after the Council of Jerusalem (Acts 15:22). Poor Joseph. But he hung in there! He is considered a saint; his Feast Day is July 20th. There are several other saints identified to be patrons of perseverance, but I'd like to suggest we add St. Joseph Barsabbas—Joseph, the Just—as the patron saint of "hanging in there!"
Today's Provision: Hang in there! Most of us have been rejected for something: not making the team, not being selected for first chair in the school orchestra; losing out to someone else in a relationship, not being accepted to first or second choice colleges, being passed over for a promotion—again. That feeling of continued rejection is tough and can lead us to doubt ourselves. It is at these times prayer and trust in God are even more important. Trust "that his hand is leading you, and accept the anxiety of feeling yourself in suspense and incomplete." (de Chardin) Keep hold of the promise of God's "plan for your welfare" (Jer 29:11). My guess is that Joseph sought support from the community of believers. Surround yourself with supportive people and seek counseling help if things get really rough.
Friday, May 15: "This is my commandment: love one another as I love you."(Jn 15: 12-17)
Have you ever really thought about this verse? Essential to fulfilling Jesus's commandment is the recognition of how WE receive Jesus's love. "Love others as I love you." If we think Jesus's love is conditional or based on how we act or what we do, we will likely love others in that same way. And if we don't feel Jesus's love in an intimate way, it will be hard for us to love others intimately. The only things conditional in this commandment are our acceptance of Christ's unconditional love for us and our willingness to share that love with others.
Today's Provision: Look at how you love. This can be an eye- and heart-opening experience, and if done truthfully, a difficult prayer exercise. It requires us to shed our masks—not the COVID masks…keep those on—but the masks we wear, not just in front of others, but even the ones we wear when we look at ourselves in the mirror. The first step in this prayer though is to remind ourselves of God's unconditional love for us despite our scars, our bleeding wounds, our imperfections, our sins. Pray that God will give you the grace to allow him to love you in this way. Take as long as you need. Learn to love yourself. Then set out to love others just as Jesus loves you.
Saturday, May 16: They traveled through the Phrygian and Galatian territory because they had been prevented by the Holy Spirit from preaching the message in the province of Asia. When they came to Mysia, they tried to go on into Bithynia, but the Spirit of Jesus did not allow them,... (Acts 16:1-10)
Fr. Mychal Judge, the priest to Fire Department of New York City who died in the 9/11 attacks, is said to have penned this prayer: "Lord, take me where You want me to go; Let me meet who You want me to meet; Tell me what You want me to say; and Keep me out of your way." Paul was zealous for the Lord, but he always listened to the guidance of the Spirit. A good lesson for all of us who find ourselves caught up in our ministries and work.
Today's Provision: Listen for the Spirit's voice. It seems there was a theme this week! Being aware, paying attention to how and where we are called. Wise advice for these days when it might be hard to listen. If you are like me, at first, I relished the idea of more time for reading and prayer and listening, but as the weeks have dragged on, it's been harder for me to stay focused. Let's resolve to stop and listen for the voice of the Spirit subtly telling us what God wants us to say and do. Pray to stay out of God's way!
---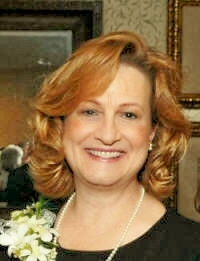 Elaine Ireland has a passion for working with parents and anyone who struggles to maintain a sense of God's love and peace amid the day-to-day challenges of life. She has a master's degree in Spiritual and Pastoral Care from the Pastoral Counseling department at Loyola, Maryland, with a focus on developmental psychology and spiritual guidance. Rooted in Ignatian spirituality, she is a writer, retreat and workshop leader, and presenter on topics such as pastoral parenting, "letting go," and finding the spiritual in the midst of everyday life. She lives in Ellicott City, Maryland with her husband, Mark and children, David and Maggie.
---
We hope you enjoy "Come and See!" and we welcome your input. Please contact Elaine Ireland at
ehireland@loyola.edu
with questions, comments, and responses.
---
© 2009 - 2018, Elaine H. Ireland - Images@FaithClipart.com
---
Up to 6 weeks of "Come and See!" reflections are saved here.
The latest is always listed first.