Provisions for the Journey to Bethlehem
Brief reflections on the week's scripture readings.
Fourth Week of Easter - 2020.
---
---
Sunday, May 3: "If you are patient when you suffer for doing what is good, this is a grace before God." (1 Pt 2:20-25)
Let's print out Peter's words and put them in prominent places: on our phones, refrigerators, computers, our foreheads (to remind others, of course). Things to consider from this verse: What are you 'suffering' right now? If you're like me, not much compared to most people. But it's still good to recognize things you may be grieving: not seeing kids or grandkids (or seeing them too much!), not being with your community, not being able to go to your place of work, worship, school, or service. What is the 'good' you are suffering for? Some people are committed to staying hunkered down to slow the spread of the disease, a good cause. Others think the 'good' will be found in getting the economy and life moving -- again, a fine cause. Perhaps the key word in this verse is patient. Are you patient with the situation? With others who see things differently?
Today's Provision: Patience. If there's one virtuous grace we desperately need to come from this crisis, it is patience. It's amazing that a teeny microbe can bring most people's lives to a standstill, and others' lives to complete chaos and danger. If patience with the situation or with others is testing you, here's another suggestion: Along with posting Peter's quote where it can be seen, include photos of hospital ICUs or nursing homes from Italy, England, Ecuador, New York City; or pictures of refugee camps in the Middle East where the virus is taking hold. There are terrifying pictures of locusts decimating eastern African crops. No matter what your stance on this crisis, there are millions of others suffering a far worse fate. Be patient and pray. These are graces before God.
Monday, May 4: "Who was I to be able to hinder God?" (Acts 11:1-18)
Peter's words remind me of the years I spent hindering God by being unwilling to forgive myself for past sins. Sure, I could accept that God forgave me, but in reality, I was ignoring God's mercy and denying the cross by refusing to put the past behind me. I know other people struggle with this too, mostly when it comes to forgiving themselves, but also when forgiving others. If we can accept God's forgiveness, but cannot offer forgiveness, we stand in the way, we hinder the mercy that changes lives.
Today's Provision: Forgive. Most of us have lots of time on our hands right now. I hope it has been productive time for you: reading, praying, getting some projects done. How about the project of healing your heart? I am amazed at my ability to come up with things to distract me from reflecting on my life and allowing myself to come to peace about things, past and present. Coming to peace doesn't necessarily have to involve others. If you have been hurt by someone, they may not be around anymore or even aware that they hurt you. It doesn't matter. Forgive them anyway. People you have hurt may not be willing to forgive you. You can't control what they will or will not do. Make amends in the best way you can and move on. We may look in shame at our old selves. We are human, we make mistakes. I had to learn to get over myself and my ego that I somehow should have been better. Stop the "shoulds." Learn from mistakes, forgive yourself, and move forward. Don't hinder God. Allow God's great mercy to comfort and heal. Forgiveness is the very best gift we can ever give or receive.
Tuesday, May 5: The Church in Jerusalem sent Barnabas to go to Antioch. When he arrived and saw the grace of God, he rejoiced and encouraged them all to remain faithful to the Lord. (Acts 11:19-26)
What does Barnabas "see" in Antioch? I can't imagine everything is being done to the letter of the Jewish law. I assume this Barnabas is the same one we read about in Acts 4:36. He is a Levite, of the priestly class, so he is probably educated and knows a lot about ritual customs, if not the whole of the law itself. I doubt what he sees are 'Is being dotted and Ts crossed.' He sees people from different walks of life, coming together and helping each other. He sees them dealing fairly in business, avoiding temptation, teaching others about Jesus, even if the details get crossed up a bit. We hear about this sort of thing throughout the Acts of the Apostles. The grace of God doesn't always look the same. But I'd venture to say we know it when we see it.
Today's Provision: Look for God's grace. British author and churchwoman Edwina Gately talks about heading to Africa as a young woman to 'bring God' to the tribal people. "Imagine my surprise," she says, "when I discovered God was already there!" It was not the God she was used to seeing in the grand Anglican cathedrals, but One whose power and presence was so evident in the joy of the people. These days, since we're not able to gather for standard rituals, provide a wonderful opportunity to look for God in other places. Perhaps our practice has become stale or overly dependent on ritual, so much so that we fail to see God anywhere but in church. Let's learn from the travelers to Emmaus we read about last week: they had to wait until they recognized Jesus in the breaking of the bread. In these difficult times when we are unable to break bread together, let's make sure we are not being foolish or slow of heart, missing Jesus in Scripture being written in the every day.
Wednesday, May 6: "And I know that his commandment is eternal life." (Jn 12:44-50)
When I first read this, I was puzzled. I know God desires eternal life for all of us, but what does Jesus mean when he says God's commandment is eternal life? The preceding sentence is important: "the Father who sent me commanded me what to say and speak." In other words, Jesus knows God's will for him, and that by doing God's will, he will have eternal life. Pretty simple, I'd say. What's the commandment Jesus has left us? "Love one another." Do we know this commandment is eternal life?
Today's Provision: Love one another. This gets complicated once we impose what we think is 'loving' onto another. Remember being in a new relationship: what one thinks is a loving gesture can be taken the wrong way by the other until the two know each other better. This comes into play in charitable work as well. We think we 'know' more about what the other needs. To love another is to want "for their good" (Ps 122). Of course, it's not God's will if what the other calls love is unhealthy or evil, but let's try to understand what real love means to one another.
Thursday, May 7: "Whoever receives me receives the one who sent me." (Jn13:16-20)
Many Christian traditions receive communion. In my Catholic practice, we can receive the Eucharist at every Mass. Not an option now, unfortunately, but that doesn't mean we can't receive Christ.
Today's Provision: Be creative. (This, BTW, was God's first commandment--Gen 1:28!) Now, I'm not being suggestive or anything here, but how will you co-create with God today? How will you receive Christ Jesus into your heart? How about taking time and praying in nature, taking a meditative walk and looking for Jesus in the flora and fauna? Jesus told us where we would find him: in the poor and lonely. While you may be limited in what you can do with your physical presence, look for things you can do at home to help your local community and non-profits. Jesus rejoices when we receive him by bringing forth the Kingdom to those in need. Don't miss receiving him today!
Friday, May 8: Thomas said, "Master, we do not know where you are going; how can we know the way?" (Jn 14:1-6)
Thomas is anxious about Jesus's destination. He is more concerned with the goal rather than the journey. Jesus tells him it is the journey that matters. It is "the way" that ultimately determines the destination. If you've never read
The Fourth Wiseman by Henry van Dyke, it's good one to read any time of year. It's the story of someone who starts out solely focused on the destination, but winds up taking detours along the way; he chooses to make the journey matter in the things that matter to God. While I'm sure most of us hope the peace of heaven will be our final destination, let's make sure the steps we are taking along the way reflect the truth and the life of our Savior.
Today's Provision: Reflect on your journey. Have you ever "mapped" your spiritual life? Some people write spiritual autobiographies; others use artwork or an actual map. I did one years ago that was a disorganized labyrinth of sorts. I plotted my life in a circular visual in relation to how far or close I was to my center, i.e., the Spirit, at any given time. I found some times I thought I was close to God I really wasn't. Then there were times when I considered myself far from God, only to see God had moved closer to me. It doesn't have to be a work of art. It's just for you and God to share. Consider letting the Spirit lead you, or if you are like Thomas and want some direction, here are two books to consider: The Story of Your Life by Dan Wakefield and Reclaiming Your Story by Merle Jordan.
Saturday, May 9: "Whatever you ask in my name, I will do, so that the Father may be glorified in the Son. If you ask anything of me in my name, I will do it." (Jn 14:7-14)
Ok, Lord. I always try to take you on your word. And I've lived long enough to understand that what I ask needs align with your will for the world; and, that I may not have an inkling of what that will is. That's ok. I get it. Your ways and thoughts are not my ways and thoughts. But you encourage me to ask, so I will:
In your name, I ask for healing. For those who are sick and those who mourn loved ones, but also for medical staffs, all those on the front lines, that you will heal their minds and hearts from the sorrow and helplessness they feel in the face of such illness and death. Keep them safe. I ask, Lord, that you comfort those who are frightened about the future. Give my own children, family, and all young people, hope and keep them healthy and strong in the face of uncertainty. Strengthen me too that I will be ready to help them and my community when this health crisis abates.
I ask that you heal the divisions in my country and in our world that we will come together, not just for those who live next door or look or think or believe like us, but for the entire world. Hundreds of millions may starve as a result of the economic and climate crises if wealthy nations turn their backs. Grant us the eyes to see beyond our own borders and hands to reach out to all your children. I ask that you grant wisdom and compassion to world leaders. Bring forth new leaders who will strive for justice and the common good. Let us all see and experience how love wins, Lord. And make me a channel of your healing and peace. Amen.
Today's Provision: Ask Jesus for what you want. Write your own words that bring forth your own tears. If you are suffering, don't hesitate to write personal intentions for yourself and your loved ones. We cannot help others, we cannot even hope to do greater things, if we are struggling ourselves. Don't think it is selfish to ask for things you need. But whatever you do, make it real. Pour out your heart to Jesus. Ask in his name.
---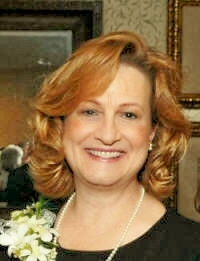 Elaine Ireland has a passion for working with parents and anyone who struggles to maintain a sense of God's love and peace amid the day-to-day challenges of life. She has a master's degree in Spiritual and Pastoral Care from the Pastoral Counseling department at Loyola, Maryland, with a focus on developmental psychology and spiritual guidance. Rooted in Ignatian spirituality, she is a writer, retreat and workshop leader, and presenter on topics such as pastoral parenting, "letting go," and finding the spiritual in the midst of everyday life. She lives in Ellicott City, Maryland with her husband, Mark and children, David and Maggie.
---
We hope you enjoy "Come and See!" and we welcome your input. Please contact Elaine Ireland at
ehireland@loyola.edu
with questions, comments, and responses.
---
© 2009 - 2018, Elaine H. Ireland - Images@FaithClipart.com
---
Up to 6 weeks of "Come and See!" reflections are saved here.
The latest is always listed first.